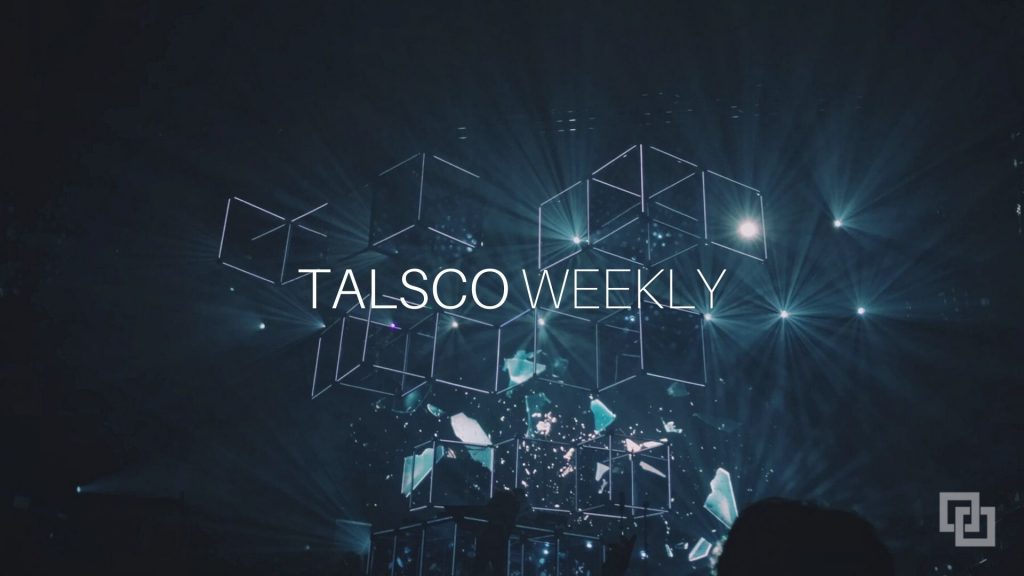 ---
Welcome to another edition of Talsco Weekly
News:  A focus on legacy systems.  Post earnings, low expectations, and the upside.
AI:  Does the enterprise understand what Watson AI is?
Blockchain:  The Mainframe is back.
Development:  How Java licensing is impacting IBM i shops?
Modernization:  The importance of EAI & the Pain of Technical Debt.  Which category does your IBM i (AS/400) shop fit into?
---
News
Focus shifts back to legacy revenue as Red Hat settles in
Now that Red Hat is settling into its new home. IBM is turning the focus back to legacy systems and its Global Technology Services offerings.
The Decline Of An American Icon
Some seem to think that IBM is on the decline.  I am not so sure this is the case.
Take a look at Microsoft.  It was once thought to be on a decline until Satya Nadella took over.  IBM by no means is sitting still.  They are making investments and pushing into new markets.  The move to open source along with the Watson AI brand will play out in the years to come.
The mission for the IBM i community is to push modernization so we can realize the open-source digital platforms that IBM and other tech companies are building for the future.
Its time to buy IBM after its post-earnings sell-off.
Others seem to have another take.  Red Hat's growth is accelerating and IBM's acquisition allows them to cross-sell their solutions in different markets which will be a big revenue driver for them.
Low Expectations Could Fuel and Upside for IBM
Here is a chart giving you a picture of how IBM has traded from 1993 to 2019.
---
AI
Watson and its collection of AI Applications is ready
IBM has been pushing Watson AI hard for the past several years and it is finally reaching maturity.  At an IBM user conference in Florida IBM announced certification for Watson on top of OpenShift (an application container management platform).
This is important because it allows for the Watson Assistant to run on different cloud platforms such as Amazon, Google, and Microsoft.
This means that
IBM can make an argument that it is the only vendor providing a suite of tools and applications pertaining to AI and big data that will operate on all clouds, not just different data centers.
What is Watson anyway?
Watson has become IBM's Brand for it's AI platform.
Although, there has been a low adoption rate in the enterprise thus far it is changing.  Part of this is because AI is not completely understood.  There is a lack of trust as to what it can do.  As knowledge of what AI is capable of builds it will start to move the culture.
While AI is on the radar in the IBM i community, most are trying to focus on modernization.
While modernization is and should be front and center, it is important to understand that one of the reasons more and more companies are moving on their modernization projects is because of AI and other emerging technologies that are starting to take hold in legacy organizations.
The Wrong Approach to AI
Perhaps one of the reasons there is low adaption rate for AI is because of how enterprises view AI.  As Rob Thomas, General Manager, IBM Data and AI, points out AI is not ERP.
For AI to be successful in the enterprise, there needs to be 100's of tiny projects exploring the uses for AI.  Committing to one large AI project is the wrong approach.  Expect that only 50% of your projects will be a success.
To get a better feel for Watson, take a look at the tools that are offered.
Research from the MIT and IBM Watson Lab shows AI is changing the way you work
MIT and IBM Watson have teamed up creating a Lab that brings industry and academics together.  The research shows that:
While most jobs will change as new technologies, such as AI, scale, the research shows few jobs will actually disappear. What is fundamentally changing is the way we work.
It is clear that we are seeing tasks shift between people and machine but this change is slow.  So no need to worry.
---
Blockchain
Enterprises find new uses for mainframes
Don't get rid of that IBM i (AS/400) or Mainframe just yet.  Forester research found that mainframe use is on the rise.  Not for necessarily for COBOL development but for modern technologies like blockchain and containerization.
Blockchain is a big deal.  Despite what most people think, while it is the underlying technology for digital currencies, the real future of blockchain is a way to store data transparently and securely.
I would be curious to learn if and how any IBM i shops are starting to leverage blockchain technology.  Contact us to let us know.
---
Development
Java License Fallout And Its Impact on IBM i Shops
Java, one of the most popular programming languages in the world was released by Sun in 2007 to operate under an open-source model and a General Public License, making it free for all to use.  When Oracle purchased Sun in 2010, everything started to change.
In January of 2019, Oracle announced that Java SE 8 public updates will no longer be available for business without a commercial license.
If you are an IBM i shop leveraging Java, here are the details that you need to know.
---
Modernization
Enterprises Look for Help with Legacy Applications
Although this article focused on SAP customers it could easily be focused on JD Edwards, Infor XA (Mapics), Infor LX (BPCS) customers.  I find the four archetypes offer an interesting parallel to the IBM i community.
Which one of the categories does your IBM i (AS/400) shop fit into?
Transactional Users: reluctant to change because of cost, needs and lack of technical resources

This is part of the "if it is not broke don't fix it" mentality that leads to technical debt.

Technical Transitioners: they will look to upgrade but will do so in phases.
Landscape Transformers: they are ready for change and willing to push the cultural change to do so.
Digital Futurists: These organizations are looking to transform digitally. They look to be leaders in their industry.
As an example of a Landscape Transformer or Digital Futurist, here is an IBM i shop that is using Blockchain to transform.
Enterprise Application Trends and Business Environment Impacts
One thing that is often overlooked in the discussion around modernization is Enterprise Application Integration (EAI). EAI could not be more important to IBM i shops. This article highlights some of the latest trends in EAI.
How to stay out of technical debt
Technical debt is really at the core of the differences between the AS/400 and the IBM i.
It's the difference between RPGII and RPG free form or from SEU and RDi.
I know its impossible to eliminate all technical debt but it is important to manage it.
Here is an interesting statistic.
87% of CIOs said their IT organization is perceived by the business as being laggard or delinquent.
The first step to getting out of debt is for RPG Developers and IBM i Managers to embrace RPG free and RDi.
---
Join
Sign up for Talsco Weekly to get the latest news, insight and job openings for the IBM i professional.
---
Contact us
If you are an RPG programmer looking to explore opportunities or a client who is looking for a talented IBM i professional, please contact us. We look forward to assisting you.
---
Share
Do you know of someone who could benefit from Talsco Weekly? If so, please use the social media buttons to spread the word. Thank you!