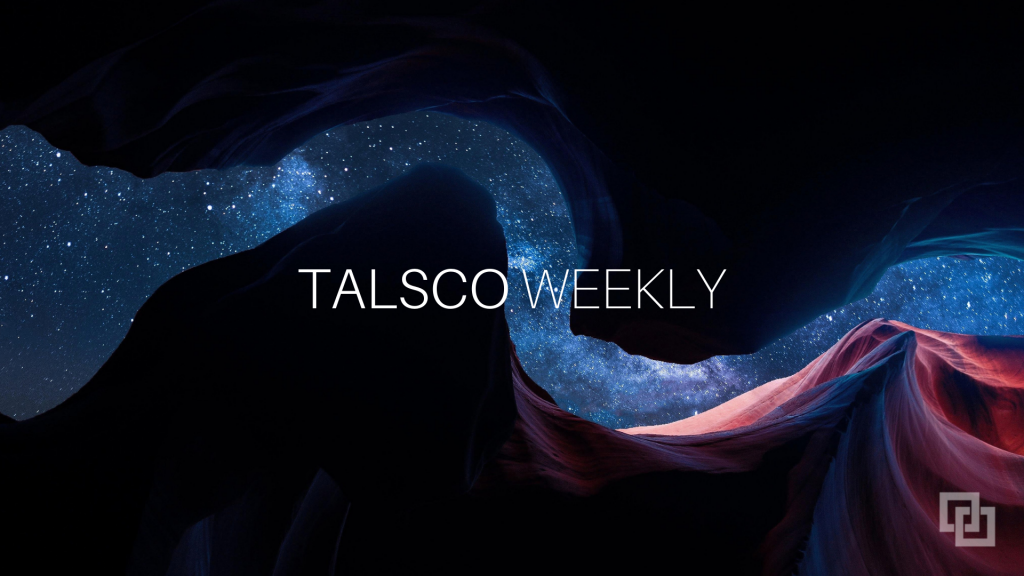 ---
Where should AS400 Modernization start?
One of the most difficult challenges for IT leadership with regards to modernization is where to start.
Nick Litten, in his recent blog post does a great job in breaking down modernization into three project areas:  Database Modernization, Application Modernization and UI Modernization.
While you might think you could do one with out the other, in most cases, all phases are necessary.  Not only for modernization, but to take advantage of AI, IoT, Machine Learning and Data Analytics.
Thus, modernization is at the core, the start to digital and business transformation.
---
Welcome to another edition of Talsco Weekly.
News:  IBM Blockchain World Wire and the targeting of the Tech Giants
Career:  The IBM i skills you don't need.  IT talent solutions and Tech employment expands.
Development:  Tips for faster IT.  The vital role of Open Source Foundations.
Trends:  The Hybrid Cloud and the Hyperledger community is expanding.
---
News
IBM Blockchain World Wire: Deployed worldwide 
"Today World Wire has enabled payment locations in 72 countries, with 47 currencies and 44 banking endpoints.  Local regulations will continue to guide activation, and IBM is actively growing the network with additional financial institutions globally."
This is significant because this is just one phase in streamlining and optimizing foreign exhange and cross-boarder payments.  This is one of the things blockchain technology promises.
The problem with targeting Facebook, Google and Amazon
It's easy to target the big tech giants claiming they have too much power.  In reality it is far more complex than that because:
"Google, Facebook, Amazon, and Apple dominate because consumers like them. Each of them leveraged technology to solve a unique user needs, acquired users, then leveraged those users to attract suppliers onto their platforms by choice, which attracted more users, creating a virtuous cycle."
This article gives a great history on the rise of Microsoft, Google, Apple and Amazon and how they got to where they are today.  It goes on to point out, while there are problems – there is more to the story.
---
Career
Skills You No Longer  Need To Manage IBM i 
Modernization is on the top of everyones mind.  The skills required to modernize are just as much part of the discussion as is the technology.  This article, does a nice job of breaking down the required and the nice to have skills for the future.
IT Talent Shortages: What Businesses are Doing to Cope
For organizations that are having trouble recruiting IT professionals with in-demand skills, some options have become available in the cloud and gig economy.
Technology Employment Expands its Presence in the Nation's Workforce
Tech jobs in the "United States increased by more than 260,000 jobs in 2018 and the tech sector raised its contribution to the nation's economy."
---
Development
Want faster IT? Stop thinking like an engineer
Engineers may build a race car when the user asked for a bicycle. Here's how to take a more humanistic approach to problem-solving.
The Unsung Hero's of Software Development
"The open source software developmnent model is something everyone benefits from."  This article highlights six open source foundations that are driving innovation.  Several of which the IBM i community directly benefits from.
---
Trends
Is Hybrid Cloud the New Standard for Future Infrastructure?
Plenty of young organizations may be cloud native with public services, but many incumbents cannot go that route.
Hyperledger Welcomes Nine New Members to its Expanding Enterprise Blockchain Community
Hyperledger, "an open source collaborative effort created to advance cross-industry blockchain technologies, today announced that nine organizations  have joined the community."
---
Join
Sign up for Talsco Weekly to get the latest news, insight and job openings for the IBM i professional.
---
Contact us
If you are an RPG programmer looking to explore opportunities or a client who is looking for a talented IBM i professional, please contact us. We look forward to assisting you.
---
Share
Do you know of someone who could benefit from Talsco Weekly? If so, please use the social media buttons to spread the word. Thank you!