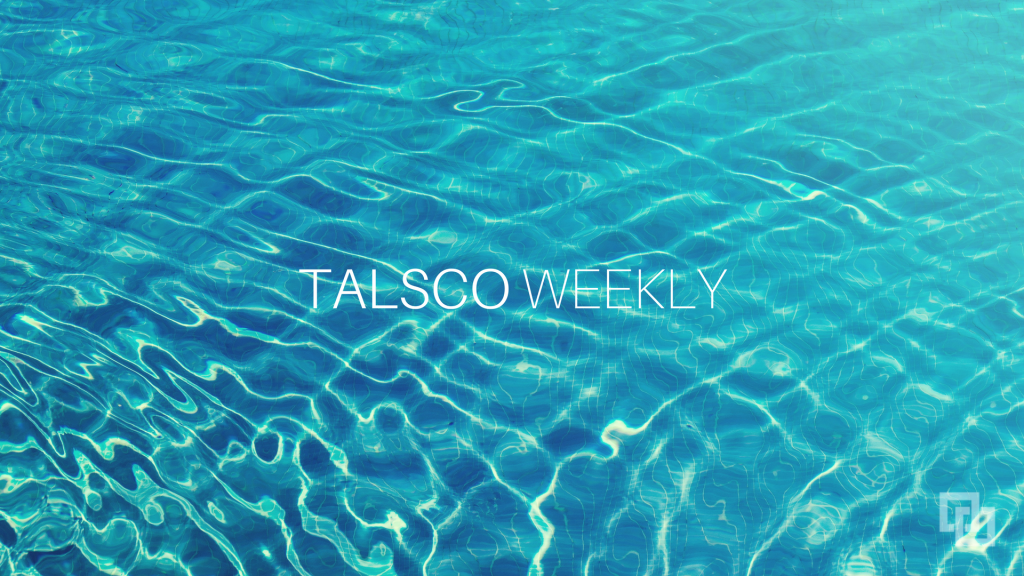 Welcome to another edition of Talsco Weekly
Why PHP, IoT and Blockchain are important for the future and more news and updates for the IBM i community.
News:

  Why it might be best to modernize IBM i applications.

Career:

AI, Automation and what millennials want out of work.

Development:

  Building a Web Service on IBM i.

Leadership: 

Technology is not the problem.

Modernization: 

 The marriage between culture and technology.

Open source:

  PHP, GPS and IoT

Trends: 

A visual guide to Blockchain and a new platform from IBM
---
News
A good case study on why it is best to modernize IBM i applications
It's all about managing risk. For any organization looking to move to another platform, you might want to dive into this article because, "there's a lot less risk in modernizing existing applications on the IBM i than migrating off of the IBM i platform to other platforms such as Unix, Linux, or Windows servers."
Here is some news from across the pond. No matter where you are on the globe. The IBM i community is having some of the same discussions revolving around the future.
---
Career
What millennials want out of their career is not what you think
This article suggests that the stereotypes about millennials are wrong. The facts are that "millennials are currently the largest generation currently active in the workforce – so, whatever you may think of them, they have the power to stand up for what they think they deserve in the workplace".
The McKinsey Global Institute issued a report about the ongoing changes in the workforce.  Here is a good summary and analysis it and how Automation and AI will change the way we work in the future. The AI component is new. Automation, of course, has been around for a very long time.
---
Development
How to build a Web Service on IBM i
"The following series of short video clips should give anyone with decent RPG IV experience a fair understanding of creating a Web Service using the technical tools you would expect to find in a typical Business running IBM i".
---
Leadership
The six most dreaded IT projects
Remember, "technology is almost never the root cause of hellish IT projects. More often tech initiatives fall into disarray thanks to unrealistic expectations, a failure to adequately scope, cultural clashes, procrastination, or a lack of adequate support from on high."
---
Modernization
The coming global productivity boom
"The global economy could be on the cusp of a productivity boom—which might mean big opportunities for companies". This article is just more evidence there is a need to modernize legacy systems. The organizations that modernize, will benefit from the coming boom.
The marriage of culture and technology
"The future of work combines two previously siloed aspects of a company" "Modernizing business now requires a culture and technology overhaul. Often portrayed as digital transformation, large incumbent organizations are figuring out how to stay competitive"
---
Open Source
Build a PHP app that uses GPS and an IoT device
"If you're a PHP developer who is interested in building IoT applications, though, it's often hard to cut through the hype and understand how IoT devices and applications will operate on a technical or implementation level". Here is part one as well as part two on how to use PHP, GPS data, and an IoT device.
---
Trends
Blockchain explained: A visual guide
Here is an amazing visual representation of Blockchain and how it will change the way we do business. Banking, Healthcare and Supply Chain are just the tip of the iceberg.
IBM announces a platform for developers
Do you think Blockchain is new? Think again. "IBM has worked for several years to commercialize blockchain and harden the technology for the enterprise based on experience with hundreds of clients across industries".
---
Join
Sign up for Talsco Weekly to get the latest news, insight and job openings for the IBM i professional.
---
Contact us
If you are a candidate looking to explore opportunities or a client who is looking for a talented IBM i professional, please contact us.  We look forward to assisting you.
---
Share
Do you know of someone who could benefit from Talsco Weekly? If so, please use the social media buttons to spread the word. Thank you!