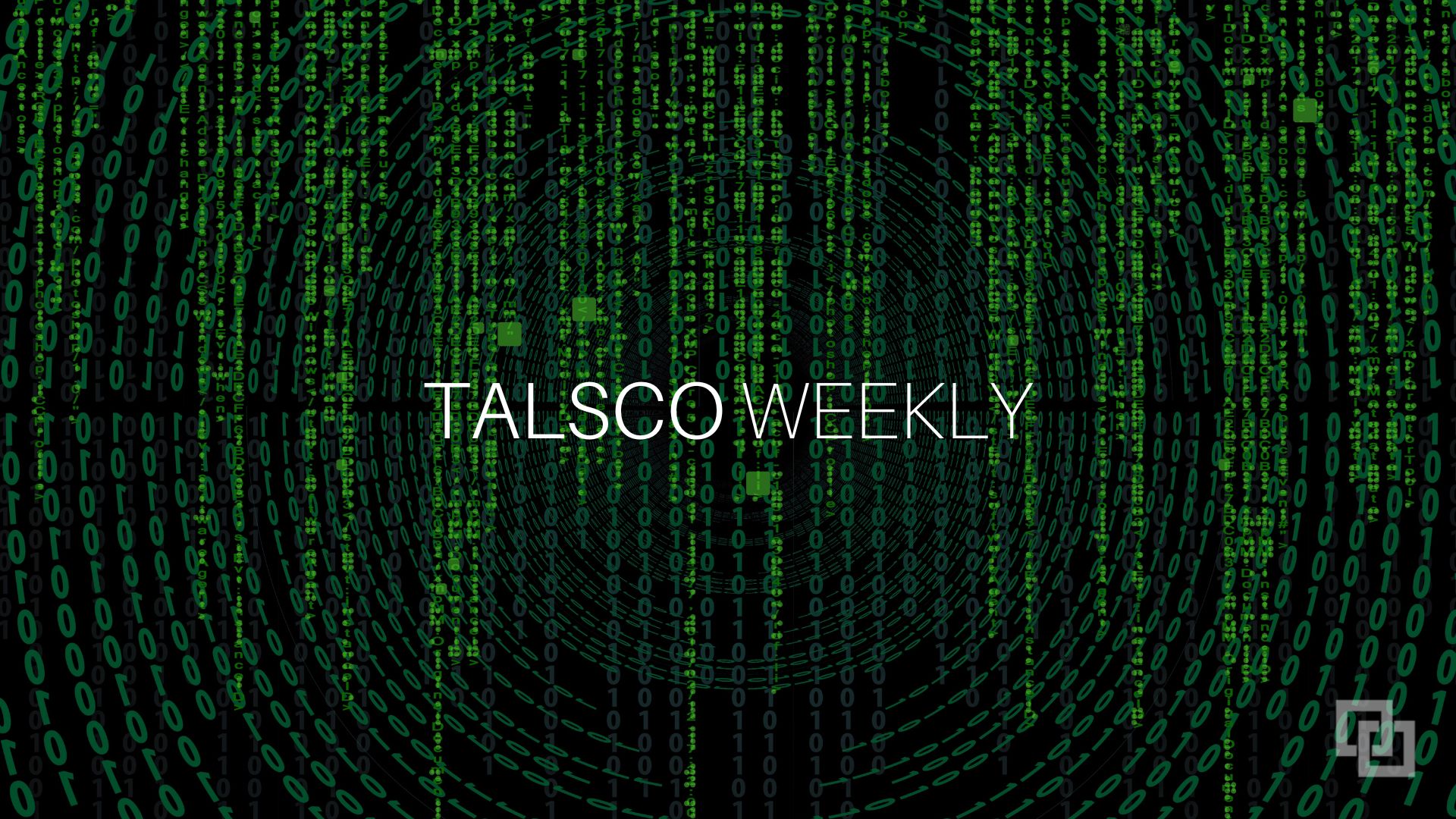 ---
Welcome to another edition of Talsco Weekly
---
Leadership
7 skills CIOs say are core to their jobs
"Soft skills, like emotional intelligence, empathy, and communication, often set great leaders apart from the rest. These traits may come naturally to a lucky few, but most people need to be intentional in building and continually improving these skills."
Which of the following skills do you think are most important?
Self-awareness
Relationship and trust building
Listening and time management
Adaptability and analytical skills
Are there any other skills you think are most important for a leader?
Think differently about talent in your IBM i shop
The IBM i community often focuses on the technical capabilities of the platform, however, leadership within the community is often not talked about enough.
Having the right leaders in any organization is the key to success. This is, without question, important for the present and future of the IBM i market.
I believe we are seeing some amazing leadership at all levels, including CIO's, Directors of IT, IBM i Architects, and RPG Developers.
As this article highlights:
"In such a tight hiring market, companies need more emphasis on retaining and developing their own employees. A new approach can start with reconsidering human capital from the individual worker's perspective."
Building a framework within your organization that allows your IBM i Developers to gain and build greater experience will give them reasons to stay.
"Companies that make significant investments in training can build workforce skills more systematically—and employees who are learning are more likely to be engaged and want to stay. Building experience capital is good for employees and good for companies."
The apprenticeship approach works.
"Learning can take the form of structured in-person courses tailored to specific employee cohorts or digital content modules that employees can access on their own. However, nothing can substitute for learning by doing and coaching delivered in the moment."
Apprenticeships are one way to train RPG Developers.
---
Quantum Computing
IBM is one of the main players in "quantum computing for business."
Quantum technology is going through a period of rapid development, with a number of technologies pushing the adoption of the computing framework.
"Advancing the technology requires larger quantum computers that can be scaled up and integrated with the cloud or existing classical computing systems. Scale is, therefore, of paramount importance in delivering real-world scientific insight."
Within the Quantum space, there are different types of technology used.
This article dives deep into the significance, meaning and application of:
Trapped ion quantum systems
Quantum accelerators
Quantum in the cloud
Takeaway:
"Don't think about what the problem is, and how you abstract that into the system. You need to think about what these systems are good at. And how do I use that for these kinds of problems?"
---
ERP
JD Edwards Customers Face Support Decisions
If you are a JD Edwards customer, chances are you are already aware of this. If not, this is an important read because "with end-of-support dates looming," many JD Edwards customers (especially World users), need to make some critical decisions about the future of their ERP system.
---
Career Development
The words "Yes" and "No" will serve two different purposes in your life and career.
Saying yes, early in your career will open you up to new ideas, opportunities and challenges.
Once your career gets moving, your ability to say no will help you focus in on what is most important.
This article highlights a framework and strategy that will help maximize all aspects of your life.
---
Join
Sign up for Talsco Weekly to get the latest news, insight and job openings for the IBM i professional.
---
Contact us
If you are an RPG programmer looking to explore opportunities or a client who is looking for a talented IBM i professional, please contact us. We look forward to assisting you.
---
Share
Do you know of someone who could benefit from Talsco Weekly? If so, please use the social media buttons to spread the word. Thank you!