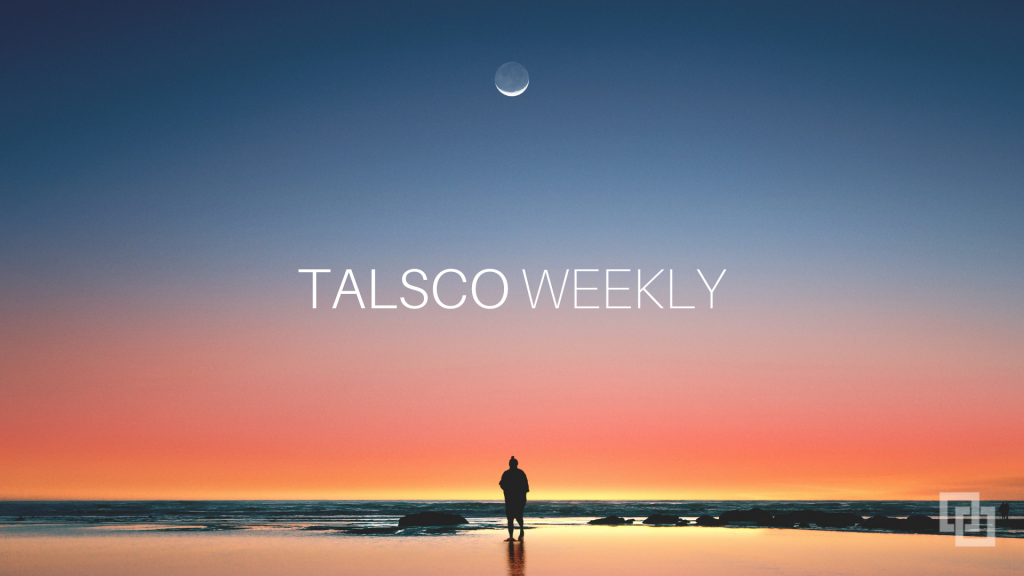 ---
Welcome to another edition of Talsco Weekly.
News:  IBM Q System One and news about Power10 chips.
Career:  Interview tips and advice from the C-suite.
Development:  Data integration and software predictions for 2019.
Hiring:  Open offices don't work.  Start-ups are driving a culture shift towards remote work for the rest of us.
Open source:  The cloud is here to stay.  Microservices bring out the best of legacy applications.
---
News
IBM unveils the world's first quantum computer that businesses can actually use to solve previously impossible problems
"Previously quantum computers, have been confined to research labs."  Google, Microsoft, and IBM have been racing to bring one to market. "IBM unveiled the IBM Q System One, billed as the first-ever quantum computer designed for businesses."  If you want one, you can't have it shipped and, you will have to access it via IBM Cloud.
Quantum computing is radically different from what they can do and how they are built.  IBM has more quantum computers than the rest of the world combined.
IBM's Plan For Etching Power10 And Later Chips
This article does a deep dive into AMD and IBM chip-making.  There is a lot that goes into it. Find out what happens when one of the key manufacturers, GlobalFoudries put "the kibosh on its planned aggressive ramp of 7-nanometer chip-making technologies".
---
Career
12 IT Job Interview Tips to help you win in 2019
There is a lot of good advice here.  The one that stands out the most is "The most disappointing response I get at the end of an interview I conduct is when a candidate responds with…"
Andy MacMillan is the CEO at UserTesting.  No, they don't run the IBM i.  But, I believe he offers some interesting career advice from the leadership perspective as he looks back on his career.
---
Development
6 Real-World Examples of Data Integration
"Integrating data is like turning coins into dollar bills—they're fundamentally the same thing, but the final form has far more accessibility, practicality, and utility."
This article echoes what we are seeing in the IBM i community.  Everyone is interested in open source.   "The recent enormous acquisitions we've seen across the industry – such as IBM and Red Hat, Microsoft and GitHub, and most recently VMware and Heptio – are the latest confirmation of one thing: open source continues to be the driving force behind innovation for companies of all sizes."
---
Hiring
The Open Office is Dead. Now What?
"After years of experimenting with open office layouts, the search for places where developers can work both uniquely and collaboratively continues."  They are now finding that open offices don't work.  People are less productive (we could have told you that).  "Active software development requires intense focus and dedicated quiet spaces for concentration".
Here is another article, referencing the same Harvard study, that points out that "open-plan offices decrease rather than increase face-to-face collaboration."
I think many believe, as we do, that the best option for this is to allow for remote work.
Startups are betting that letting workers work from home will lure them away from Silicon Valley
"Tech companies are increasingly adopting all remote workforces."  They have to because finding the right talent is becoming so difficult.  From high salaries to the high cost of office space.  Why not, take away the biggest obstacle to finding talent, location.  As this article points out, it is becoming more socially acceptable to work from home.  Employees are ready for it.  The holdup is the corporate culture is slow to change.
For IT Leaders who are open to remote work, it's a game changer.
---
Open Source
In 2019 there are more clouds on the horizon.  There has been a big shift in the last 5 years with regards to the best place for high-performance computing (HPC).  The conversation has gone from, "You can't do HPC in the cloud" to "How can I do HPC in the cloud?" to "Why wouldn't I do HPC in the cloud?"
Much of this is new for the IBM i community.  A good way to look at this article is as a resource for what is happening in the market.  Everything from Containers, Serverless Computing, Kubernetes for legacy applications, cloud-native, and REST to name a few.
How to Modernize Legacy Applications with Microservices
One of the places that open source technology shines is with the use of microservices.  This article is from earlier in the year but has a lot of really good information as to how a microservices based approach to modernization can be used.
---
Join
Sign up for Talsco Weekly to get the latest news, insight and job openings for the IBM i professional.
---
Contact us
If you are an RPG programmer looking to explore opportunities or a client who is looking for a talented IBM i professional, please contact us. We look forward to assisting you.
---
Share
Do you know of someone who could benefit from Talsco Weekly? If so, please use the social media buttons to spread the word. Thank you!