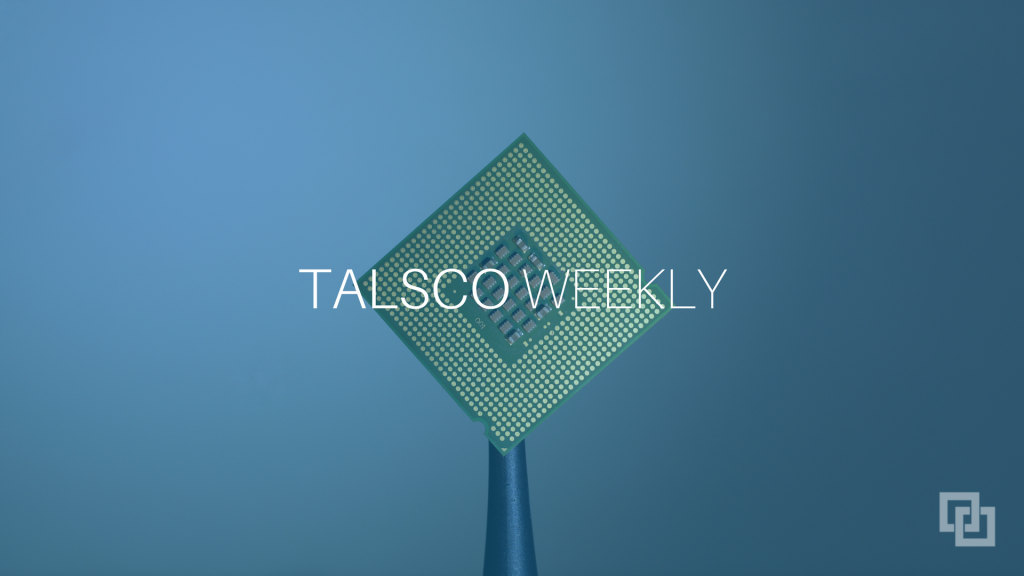 A new way of thinking for the IBM i (AS/400) community
I had a great conversation with an IBM i Leader this past week.  He is one of the most forward-thinking leaders that I have spoken to in the IBM i community.  He understands it's past, present, and future.
The IBM i is fully capable to deliver everything that business needs, but there needs to be a shift in mindset within the community to make it happen.
It is in this issue we will try to expose you to just what is going on in the enterprise and the shift in thinking that needs to take place.
We will challenge what you think about the IBM i as companies attempt to get their hands around their current technology needs as well as their attempt to scale for the future.
On to this weeks issue.
---
Here is what is going on inside and outside of the IBM i community this week.
News:

  Technology Refresh for IBM i and there is a mindset shift taking place at COMMON in Pittsburg, PA.

Career:

  The number one skill that IBM i professionals need in order to "sell" modernization and the importance of the growth mindset.

Development:

Python and the Progressive Web App.

Leadership:

  We have IBM i leaders who will advance your Modernization strategy.

Modernization:

DevOps for the mainframe programmer.

Trends:

  Cloud, containers and cyberattacks in manufacturing.
---
News
Technology Refreshes for IBM i will ship in September
IBM is changing things up.  Is it a sign there is a shift in mindset that is taking place.  They "unveiled a pair of out-of-bound technology refreshes".  They will impact DB2, Access Client Solutions as well as impact the way the IBM i consumes open source solutions.
COMMON: Fall Conference & Expo – Pittsburg, PA October 15-17, 2018
If you take a look at the online session guide it's clear a shift in the way of thinking is taken place in the IBM i community.  You will notice there are sessions on Node.js, Git, Web Applications, Python, Watson, PHP, Java, CSS and more.  If these terms and technologies are new to you.  Maybe it is time to attend the conference?
International Manufactures Technology show – Chicago, IL September 10th to 15, 2018
What percentage of manufactures do you think use the IBM i (AS/400), RPG and other open source technologies as part of their IT footprint?  A lot.  Take a look at the session list for this technology show.  Click on the session links and take note on how often Industry 4.0, IIoT, IoT and Analytics are used.  This is all high tech.  IBM i environments can and need to be ready for this.
---
Career
Here is the number one skill you need
You might think it's RPG, PHP or Node.js.  While these are obviously critical skills to have in the IBM i world.  There is another skill we all must have to ensure the future for the IBM i platform.  Can you guess what it is?
Mindset:  The differentiator needed to succeed
Changes in ones behavior "have always been dictated as a sole factor to conceive new and better "results". In-depth scientific studies, however, reveal that "mindset" is, in fact, an underlying factor shaping one's behaviors and eventually driving results."
I agree.  It's the mindset that eventually drives our behavior and outcomes.  I have talked about the fixed and growth mindsets before.  We all need to have a growth mindset because it is this way of thinking that makes us open to new ideas.  It's this way of thinking that will drive modernization projects for the IBM i.
---
Development
Why Python is the Swiss Army Knife of programming
I have spoken to RPG developers who have ventured into Python.  Here is a list of reasons you need to have an open mind about Python because it "is repeatedly ranked among the top five programming languages by organizations like TIOBE and GitHub."
What is a Progressive web app?
Again this issue is about broadening your horizons.  I personally have not heard of a progressive web app until now.  If you are in the same camp, here is an eight-minute read on just what one is.
---
Leadership
The most important characteristic we see for leaders in the IBM i market is they have a deep understanding and appreciation for the IBM i platform.  This is combined with a growth orientated mindset that allows them to embrace the future direction of technology and anticipate the needs of the enterprise.
The IT executive of the future understands one thing, that every company needs to be a "technology company".  If your an organization is looking for your next IT leader, we can help.  Feel free to schedule a call with us.
---
Modernization
How the meaning of DevOps changes the meaning of mainframe programmer
"We live in the age of DevOps, and no sector of IT — not even mainframes — remains unchanged. Here's a look at how DevOps has reshaped the way mainframe programmers work."  Organizations like ARCAD have been helping IBM i and RPG developers change their approach to software development.
---
Trends
No matter what industry you are in.  The push to the cloud is more than a trend.  Still, it is hard for some to see the value.  In reality, moving to the cloud is "about taking a server, putting in a data center, getting it running and putting your application on it".
Automation can help enterprises speed up the move to containers
"Enterprises Typically Have More than 500 Applications".  Automation and containerization is one way to get this done.
Cyberattacks and the manufacturing industry
"The rapid convergence of enterprise IT and operational technology networks in manufacturing organizations has definitely caught the eyes of cyberattacker's."  This is the nature of advancement and innovation.  Does this mean that manufacturers need not look at IoT and related devices?  Of course not.  It is just a new challenge that comes along with the advances in technology.
---
Join
Sign up for Talsco Weekly, to get the latest news, updates and job opportunities in the IBM i community.
---
Share
Please use the social media buttons to share this issue of Talsco Weekly. Thank you!