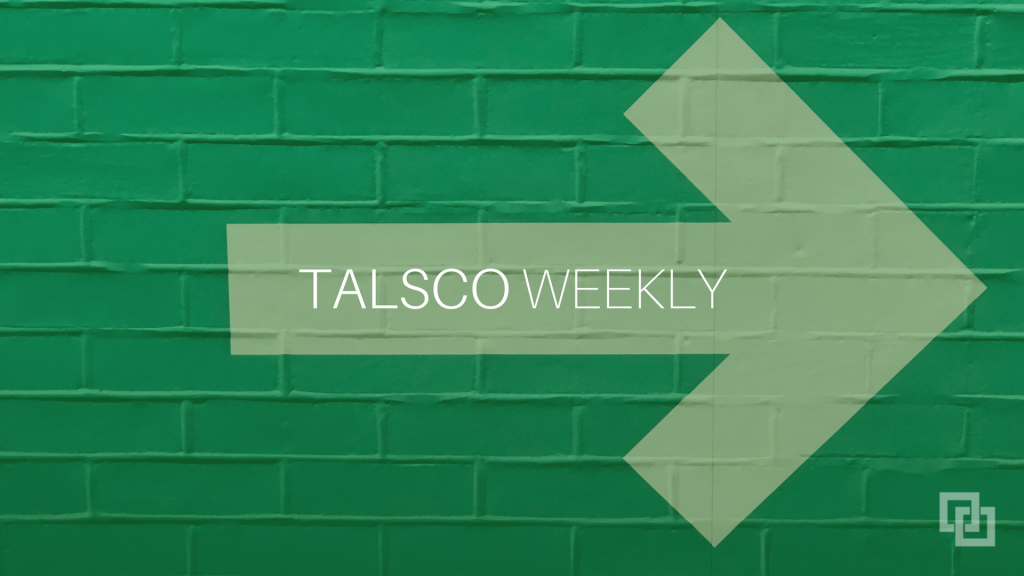 ---
Welcome to another addition of Talsco Weekly.
In this weeks edition you will find links to articles about the following:
News.

GitHub has been acquired and Syncsort is on the move.

Career.

LinkedIn profile advice and the best places to work.

Leadership.

Moving to the cloud and what trait makes a great leader.

Modernization.

Containerization and market growth.

Trends.

AI and Cloud.

Jobs.

RPG opening in St. Louis, MO
---
News
Microsoft plans to acquire GitHub
There has been a lot of news on GitHub in the IBM i (AS/400) community over the past couple of years. Vendors such as Profound Logic, ARCAD and BCD have been using GitHub as a hosting service for open source projects. Here is the latest news regarding Microsoft's planned acquisition of GitHub.
Syncsort is on the move pushing a new IBM i product strategy
Syncsort is one of the biggest providers of IBM i software. They used the POWERUp18 conference in San Antonio as a platform to make announcements about product refreshes and new additions to the product portfolio. Read all about it on IT Jungle.
"IBM hopes a new flavor of its private cloud platform will help customers cook up and serve AI and machine learning capabilities, both on-premises and in public clouds." This is interesting news to follow for the IBM i (AS/400) community because it allows for containerization of legacy applications and tools like Cognos and DB2. It helps build a bridge between legacy applications and AI.
---
Career
Learn how to create the best LinkedIn summaries for your profile
Many people fail to use LinkedIn as a tool for their career. " Your profile is so important to your career success (it is often people's first impression of you) that you should make more than a cursory attempt to get it right. Just having a profile is not enough."
2018: The best states for finding a job
Are you open to making a move in 2018? Here are some states you might consider making a move to.
---
Leadership
How IT Directors can make a move to the cloud
Making a move to the cloud brings about a number of security challenges. Here is a story on how it can be done. The key is in the design and taking the right approach. This article suggests that "83 percent of workloads will be cloud-based by 2020".
The uncommon way to spot a leader
Do you know people that talk too much? What would happen if they would just listen? Look for listeners. You will find that they are the leaders.
---
Modernization
Application Container market expected to reach nearly 5 Billion USD by 2023
Of this, the modernization market will be the largest in 2018. "All the leading organizations are in the process of modernizing their legacy applications. Legacy applications are usually 5–20 years old with more rigid application environments and hinder innovations in an organization's ecosystem." Using containers reduces complexity and allows companies to modernize faster.
Rapid innovation puts Customer Experience at risk
The theme of this article is that every company is a software company. With this comes a number of different struggles that a CIO is faced with on the road to transformation.
---
Trends
"Companies using AI to innovate are more likely to increase employment" than decrease it.
"Convincing senior leadership of the value of cloud remains one of the biggest hurdles to its adoption, say CIOs and technology executives."
---
Jobs
Check out one of our new RPG positions that we are working on.
---
Join
Sign up for Talsco Weekly, to get the latest news, insight and job openings for the IBM i professional.
---
Share
Do you know of someone who could benefit from Talsco Weekly? If so, please use the social media buttons to spread the word. Thank you!