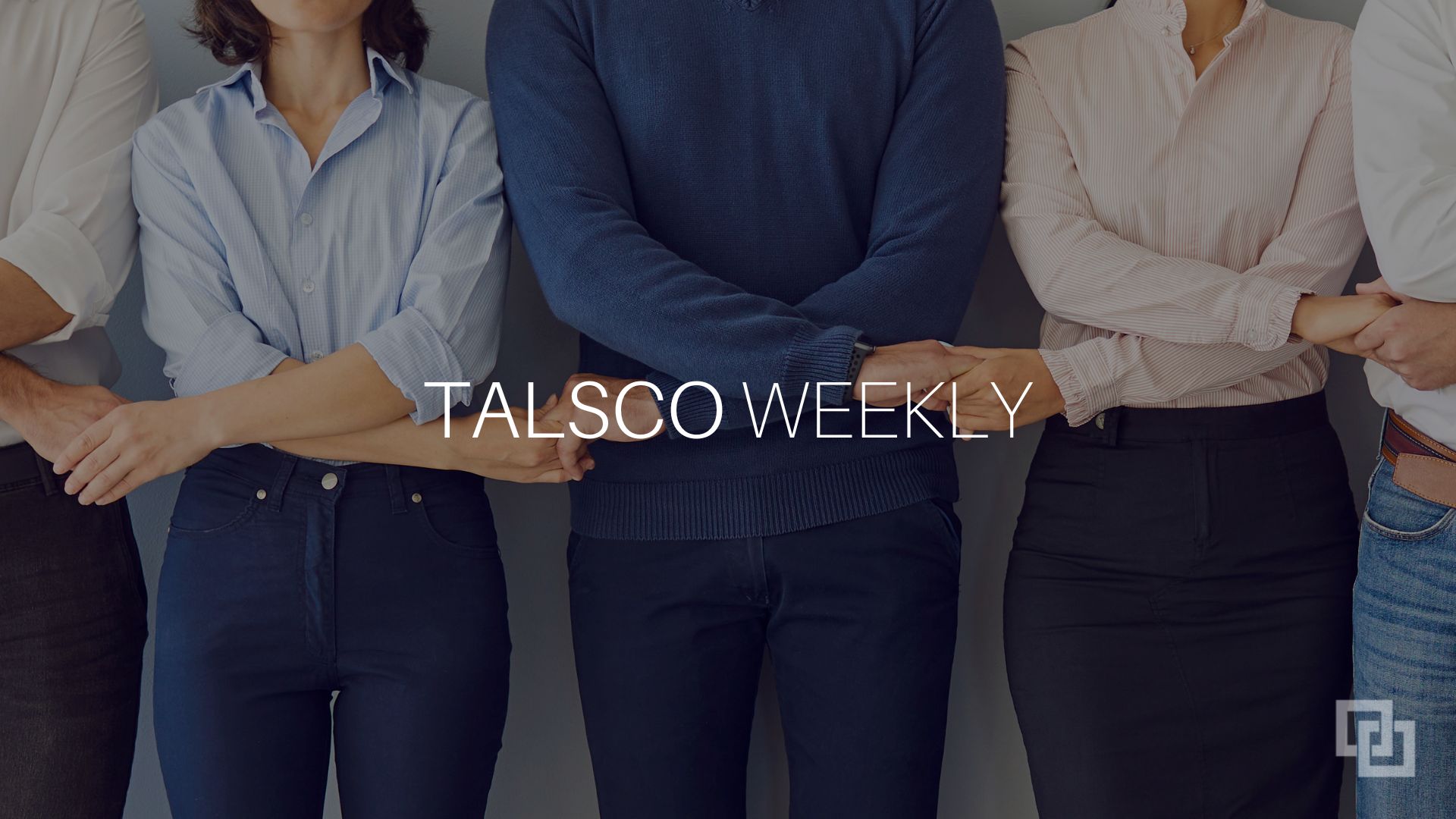 ---
Welcome to another edition of Talsco Weekly
---
IBM i Brief
The Modernization Plans Of IBM i And Mainframe Shops
Are you curious about the paths that IBM i and mainframe users are taking in terms of application modernization and digital transformation? What are the results?
These are the questions Kyndryl, the former IBM Global Technology Services arm, provides in their new report.
In the study, Kyndryl concludes that there are three main paths that big iron users take to application modernization and digital transformation:
Modernizing on: ($23.3M average annual cost savings per organization)

Integrating with: ($26.6M average annual cost savings per organization)

Moving off: ($25.6M average annual cost savings per organization)
Dive into the analysis to learn what this all means.
IBM Creates $500M Enterprise Generative AI startup fund
"IBM has announced a new $500 million venture fund focused on investing in startups developing generative AI for business uses. The IBM Enterprise AI Venture Fund aims to accelerate the development and adoption of generative AI across industries and will target early to late-stage startups for both funding and long-term partnerships."
---
AI
GitHub plans on infusing Copilot in its platform
First of all, what is Copilot?
Copilot is an AI-powered coding assistant developed by GitHub in collaboration with OpenAI. It helps software developers write code more efficiently by offering code suggestions, autocompletion, and context-aware guidance within integrated development environments (IDEs).
What does this mean?
It means that AI is coming, whether we like it or not.
Many (myself included) are reluctant to start using AI in general.
As discussed in the past, it is a tool that, whether you like it or not, will likely be infused into all sorts of software products and applications that you use; GitHub is just one of them.
The fixed RPG mindset, not to be confused with fixed format RPG, has in many cases hindered the modernization of the platform.
The reluctance to leverage AI, where it makes sense, might be another one of those times.
What do you think?
The Missing Piece of the AI Puzzle: Process Intelligence
I realize there is a lot of discussion around AI. It's hard to avoid. While AI offers a lot of automation, it still leaves something out, business process understanding, or process intelligence.
Process intelligence is the layer that knows how your business flows, allowing AI to understand how processes interact and impact each other across departments and systems. This enablement layer is created by process mining, which reconstructs the data that business processes leave in systems along the way.
In other words, process intelligence enables AI.
---
Development
When I read articles like this, I think to myself. How can anyone think this platform is not modern? Or, why do people think IBM is not doing their part to help push the platform forward?
Now, I certainly don't have all the answers but one thing is for sure, the IBM i is as modern as you want it to be.
Here, Andy Youens (a modernization champion:-) goes over the specifics of the different versions of Node.js, with a focus on Node.js v20.
Key takeaway: Once again, open source on the IBM i has proved it can keep up with the ever-changing landscape of open source with the inclusion of Node.js version 20.
How about getting rid of old RPG OpCodes?
Good idea.
And here is how to do it.
---
Database
"Big Blue has rolled out parallel cluster data warehouse configurations for its AIX customers", but has neglected to do the same for the IBM i.
Instead, the IBM i platform and the predecessor OS/400 platform have never been shown the same respect despite the fact that there are midrange and large enterprise customers who would very likely enjoy building a data warehouse using the same, identical technology that they use in their production online transaction processing systems. Instead, OS/400 and IBM i customers have had to try other things to get data warehouse functionality.
IBM Power Private Cloud Rack for Db2 Warehouse was launched this week and the friendly staff over at IT Jungle have done their usual fantastic investigative work.
The bottom line is that a data warehouse on the IBM i platform makes perfect sense. Read more to find out why.
Key takeaway(s): This could replace Microsoft SQL Server or Oracle Database warehouses.
IBM would profit, and IBM i shops would benefit by leveraging the technology stack they love.
---
Leadership
Yep, we see it all the time.
"People quit their bosses. They quit for plenty of other reasons, too, but feelings matter, and work is personal. That's been true for years, but the importance of developing great managers has become more urgent" than ever.
We find that the best leaders are Servant Leaders.
Servant leadership is a management philosophy that prioritizes the needs of customers and employees over the company's interests. By respecting, valuing, and nurturing individuals, leaders believe they will be happier, more committed and productive, benefiting the company. This customer-centric approach drives loyalty and long-term value for the company.
The question is, how do you develop good leaders or better yet, a culture that develops them?
---
Join
Sign up for Talsco Weekly to get the latest news, insight and job openings for the IBM i professional.
---
Contact us
If you are an RPG programmer looking to explore opportunities or a client who is looking for a talented IBM i professional, please contact us. We look forward to assisting you.
---
Share
Do you know of someone who could benefit from Talsco Weekly? If so, please use the social media buttons to spread the word. Thank you!