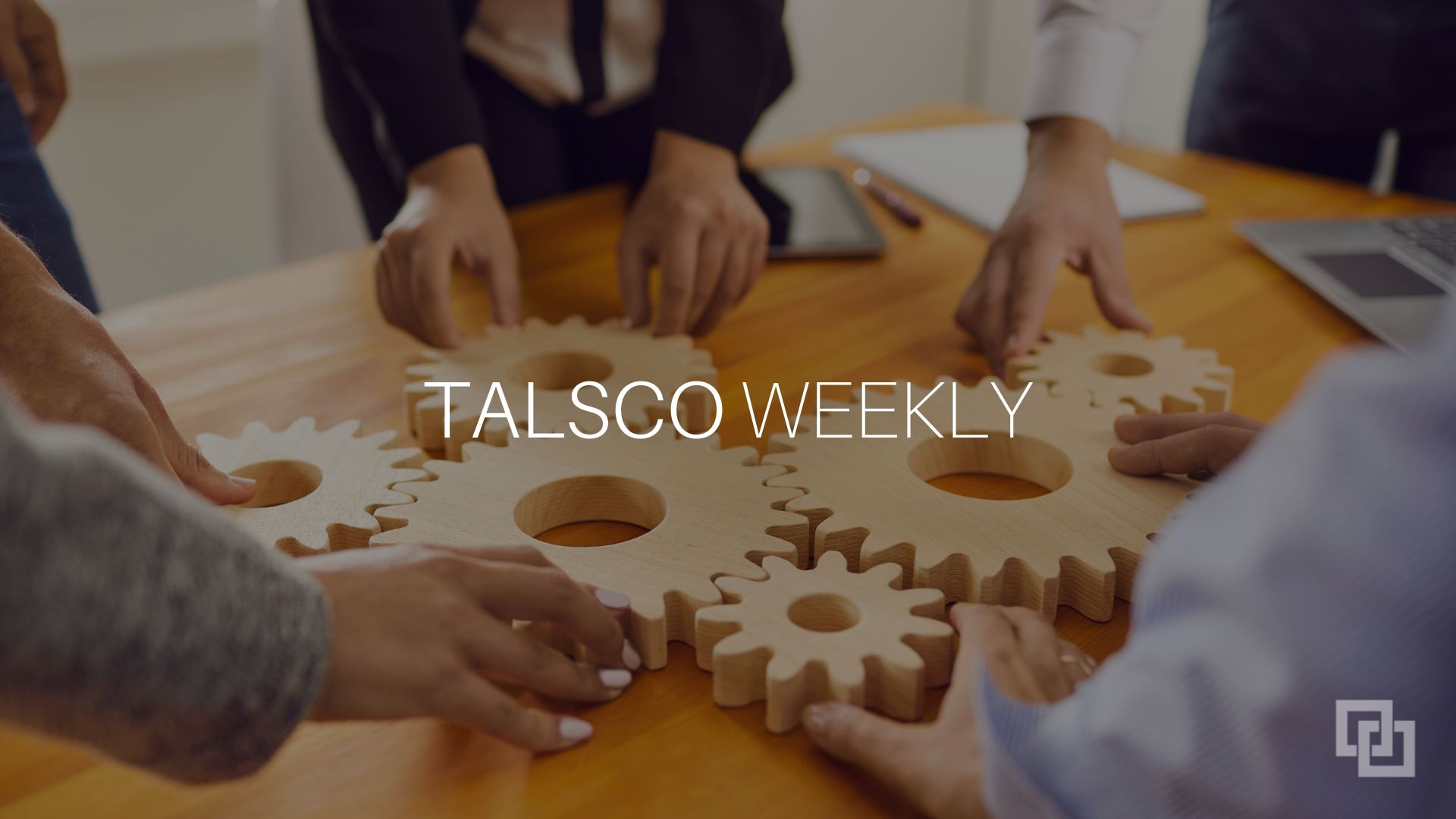 ---
Welcome to another edition of Talsco Weekly
IBM i Briefs:  A New DevOps Suite for the IBM i. Multi-Factor Authentication for the IBM i – Kisco. IBM: Coders are Safe from AI Takeover.
Leadership:  The Power of Servant Leadership.
Training:  NAViGating to COMMOM? Master IBM i with Power Skills Academy. imPOWER Technologies: Bridges the Talent Gap.
---
IBM i Briefs
A New DevOps Suite for the IBM i
Next week at NAViGATE, Eradani will launch its DevOps Suite.  
"Dan Magid, the former CEO of Aldon and an executive with Rocket Software, has been involved in the IBM i change management and DevOps business" in the past.  
But this time it's different – it will focus on open source.
"The goal with Eradani DevOps, then, is to remove the barriers to adopting Git and Jenkins-based offerings in the IBM i context, thereby bringing more standardization to development and deployment processes."
Multi-Factor Authentication for the IBM i – Kisco
"IBM i shops that desire multi-factor authentication (MFA) may be interested in the latest release of Kisco Systems' MFA software, i2Pass, which adds support for the popular authenticator app from DUO."
MFA and 2FA solutions are vital for all organizations, including those running the IBM i.  
Learn more on Kisco Systems' website.
IBM: Coders are Safe from AI Takeover
There is a fear that AI will take away jobs.  The reality is, at least in the near term, it might create more jobs.
In fact, IBM sources reveal that:
Despite previously announcing that it would use AI to replace around 30% of roles in May, global technology company IBM has revealed it will actually use the smart technology to recruit more jobs than it replaces. 
---
Leadership
The Power of Servant Leadership
In the realm of leadership, two contrasting approaches often emerge:  command-and-control and servant leadership
Command-and-control focuses on top-down directives and a focus on obedience. 
While this ego-driven style can be successful, it can also sow seeds of discord, hinder collaboration and ultimately impede the organization's progress.
The alternative: The Servant Leader 
Servant leadership is a management philosophy that prioritizes the needs of customers and employees over the company's interests. By respecting, valuing, and nurturing individuals, leaders believe they will be happier, more committed, and productive, benefiting the company. This customer-centric approach drives loyalty and long-term value for the company.
Which do you prefer?
---
Training
In today's fast-paced technological landscape, continuous training isn't just an option—it's a necessity.  Consider some of the following training options to keep your career on track.
Don't miss out on the opportunity to go to NAViGATE in Virginia Beach, VA this upcoming week, especially if you're on the east coast.
When: Monday, October 9th through Wednesday, October 11th
If you have any doubts about the relevance of the IBM i platform in today's enterprise market, prepare to be amazed. It is as cutting-edge and modern as you desire it to be. Take a look at the training schedule to see the transformative power of the platform. 
There is nothing like in-person training.
Master IBM i with Power Skills Academy
Through the Power Skills Academy, those who are looking to start their career as well as those who are looking for refreshers can access a wide range of IBM i training.  There are both instructor-led and self-paced formats.  
Course Categories:
Administration and Operations

Performance Management

Virtualization and Cloud Management

Programming
imPOWER Technologies: Bridges the Talent Gap
imPower Technologies has a long history of offering RPG training to both new and existing RPG developers in the IBM i community.  
As some of the RPG developer community are considering retirement, imPower Technologies has been one of the leading industry partners, along with both COMMON and IBM, that are training the upcoming leaders on the​​ platform.  
Check out their booth at NAViGATE to learn more about their training program.
---
Join
Sign up for Talsco Weekly to get the latest news, insight and job openings for the IBM i professional.
---
Contact us
If you are an RPG programmer looking to explore opportunities or a client who is looking for a talented IBM i professional, please contact us. We look forward to assisting you.
---
Share
Do you know of someone who could benefit from Talsco Weekly? If so, please use the social media buttons to spread the word. Thank you!