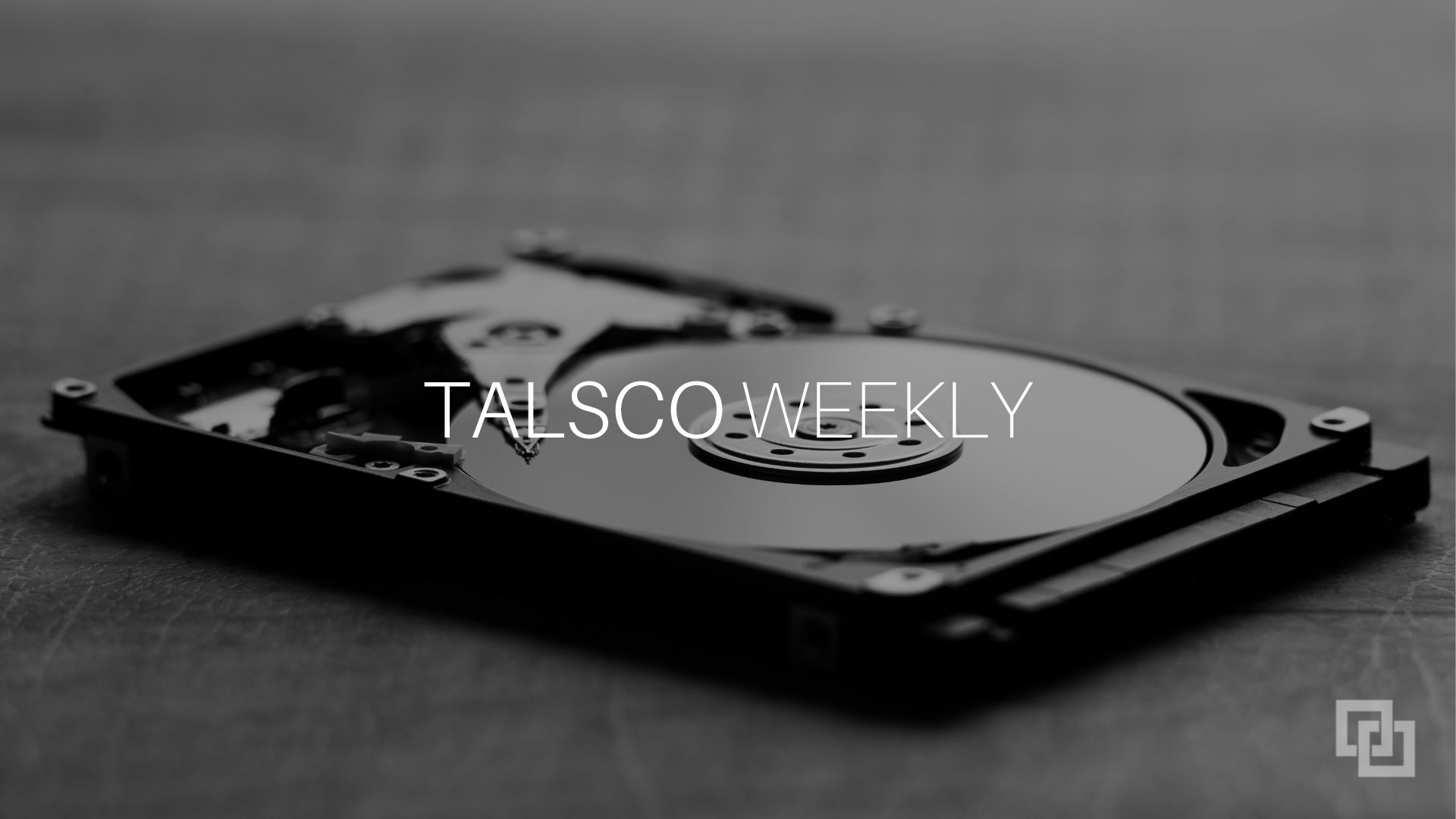 ---
Welcome to another edition of Talsco Weekly
IBM i Briefs: IBM Think 2023 in Orlando. IBM Unveils new AI plans to challenge Google. IBM Reveals WatsonX Platform.
Technical Debt: Tech Bloat in the Enterprise.
Security: Protecting Valuable Information On the IBM i.
---
IBM i Briefs
IBM Think is an annual conference that brings together industry experts, thought leaders, and IBM executives to discuss the latest trends, innovations, and challenges in technology and business.
And, this year is no exception. The conference this year targets the following topics: AI, cloud computing, cybersecurity, blockchain, and digital transformation.
One of the focus areas that stands out to me is "Business Outcomes".
This is of great importance to the IBM i ecosystem because a "great digital shift continues to accelerate, creating demand for new innovations that deliver secure, convenient, and frictionless customer experiences. The winners will be those that unlock the value of their data."
One of the ways the IBM i community can do this is by leveraging APIs and open-source solutions.
IBM Unveils new AI plans to challenge Google
This article highlights the recent AI-related developments by Google and IBM, including Google's new AI language model and IBM's AI-powered automation tool for IT operations. It also highlights the increasing competition between the two tech giants in the AI space, as well as the potential benefits and challenges of AI adoption in various industries.
Who knows when this will make its way into IBM i shops, but it is important to stay updated on the latest AI-related developments and advancements, as they can have significant implications for various industries and businesses.
"Enterprises turning to AI today need access to a full technology stack that enables them to train, tune, and deploy AI models, including foundation models and machine learning capabilities, across their organization with trusted data, speed, and governance – all in one place and to run across any cloud environment."
IBM watsonx is just that place.
The IBM watsonx platform is made up of three core areas:
IBM watsonx.ai
IBM watsonx.data
IBM watsonx.governance
The platform connects a number of things together. If you are curious (and you should be) to learn more, dive in and see all that the platform has to offer.
---
Technical Debt
Discussions around "technical debt" are common in IBM i shops. Which refers to:
"Technical debt refers to the accumulation of shortcuts, quick fixes, and suboptimal solutions in software development that can lead to increased complexity, maintenance costs, and decreased quality over time."
There is also another issue to be aware of: technical bloat.
Technical bloat refers to the accumulation of excess or unnecessary technology within an organization. This can include hardware, software, and other IT resources that are no longer needed or used but are still taking up space, consuming resources, and adding to the complexity of the IT environment.
Tech bloat can lead to a range of problems, such as increased costs, decreased efficiency, security risks, and difficulty in managing and maintaining the IT infrastructure.
To address tech bloat, organizations need to regularly evaluate their IT assets, retire or consolidate unused or redundant technology, and adopt more streamlined and cost-effective solutions.
The solution:
As IBM i shops push forward in their modernization efforts, they will have to not only deal with technical debt but also monitor how quickly they accumulate technology.
To deal with these two issues, IBM i organizations need to regularly evaluate and prioritize their IT assets, adopt more streamlined and cost-effective solutions, implement best practices in software development, and monitor and manage their IT assets.
---
Security
Protecting Valuable Information On the IBM i
Here is a valuable podcast with Debbie Saugen, a "recognized worldwide expert on IBM i backup and recovery, disaster recovery, and high availability."
The discussion goes beyond the traditional thoughts around IBM i backup and recovery.
The value of information, while it has always been important, is becoming increasingly more and more valuable. The data is coming from different sources, such as phones, tablets, and other devices.
Natural disasters, which have driven the need for backup solutions in the past, are no longer the only disaster that IBM i shops need to guard against.
The internet has opened up a whole new paradigm of threats.
I think one of the key takeaways from this discussion centers around "air-gapped" solutions.
What is an air-gapped solution?
"Air-gapped solution" refers to a computer or network that is physically isolated from the internet or any other external networks. The term "air gap" refers to the physical gap between the isolated system and the outside world. This type of solution is often used for security purposes, as it greatly reduces the risk of cyberattacks and data breaches. By keeping a system offline, it is much harder for hackers to gain access to sensitive data or inject malware into the system. Air-gapped solutions are commonly used in government, military, financial, and healthcare sectors to protect critical systems and data.
Possible air-gapped solutions:
Physical Tapes: This is a method of storing sensitive data on a physical device that is not connected to any network or the internet.
Cyber Vault Backup: A cyber vault is a secure storage solution that is designed to protect data from cyber threats such as hacking, malware, or ransomware attacks. An air-gapped cyber vault is physically isolated from any external networks, making it much harder for hackers to access the stored data.
In summary, the podcast covers the following topics:
Tape backup: This involves backing up data to magnetic tapes, which can be stored offsite for disaster recovery purposes.
Cloud backup: This involves backing up data to a remote cloud server, which provides offsite storage and disaster recovery capabilities.
Disk backup: This involves backing up data to disk-based storage, which provides faster backup and recovery times compared to tape backup.
High-availability solutions: These solutions provide continuous availability of critical applications and data by replicating them to a secondary system in real-time.
Disaster recovery solutions: These solutions provide a comprehensive plan for recovering data and applications in the event of a disaster, such as a fire, flood, or cyber-attack.
Virtualization solutions: These solutions enable organizations to quickly recover applications and data by virtualizing them on a secondary system.
Backup and recovery software: This software provides a range of features and capabilities for backing up and recovering data, such as scheduling, compression, encryption, and deduplication.
If you are looking to modernize your backup and recovery processes, this podcast is a good place to start.
---
Join
Sign up for Talsco Weekly to get the latest news, insight and job openings for the IBM i professional.
---
Contact us
If you are an RPG programmer looking to explore opportunities or a client who is looking for a talented IBM i professional, please contact us. We look forward to assisting you.
---
Share
Do you know of someone who could benefit from Talsco Weekly? If so, please use the social media buttons to spread the word. Thank you!