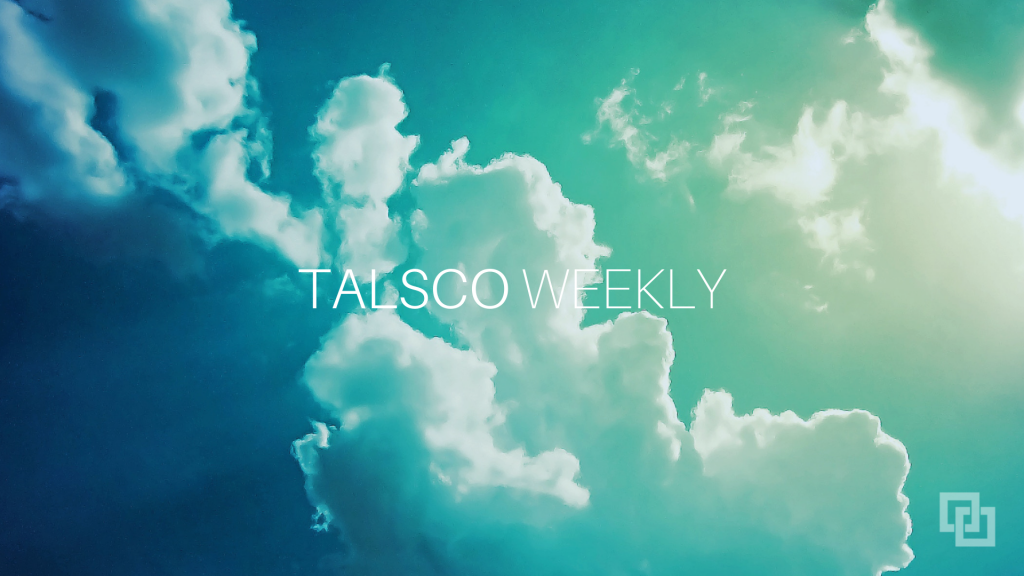 IBM's Race to the Cloud with the help of Red Hat
IBM's overall strategy for all of the different cloud offerings are starting to play out.
This gives you a little history on IBM's race to the cloud and the acquisition of Red Hat.
It all started back in May of this year where it was announced that IBM and Red Hat would expand their relationship which would enable "customers to benefit from the combined power of both companies' technologies in private and public clouds."
Not long ago, on October 16th, that it was reported that IBM was losing the cloud race.
It was at that time that, James Kavanaugh, IBM senior vice president, and CFO was quoted as saying,
Organizations need a partner that can offer hybrid cloud, security and an open platform, which IBM can provide.
Well, that is exactly what happened with the acquisition of Red Hat.
The enterprise, open source, cloud along with AI, IoT and Data Analytics are clearly are in the early stages of playing a major role in the enterprise.  It's estimated that most companies are only 10% to 20% on into their cloud journey.
The race is far from over but IBM is now right in the mix.
On to this weeks issue.
---
Welcome to another edition of Talsco Weekly
Here is what is happening in and around the IBM i community this week.
News:  Big Blue's acquisition of Red Hat and what it means for the IBM i.
Career:  IT salaries depend on multiple variables and how interviewers turn off candidates.
ERP:  Cook County & Will ERP vendors deliver on Industry 4.0.
Modernization:  Modernize with RPG and API's & Modernization myths.
Trends: Digital Transformation predictions and lessons learned for 2019.
---
News
Big Blue's Acquisition Of Red Hat: What it means for the IBM i
There is a lot to unpack here.  This article covers it all as it relates to the IBM i in both the short and long term.  The point that I find most interesting is that
all the new and interesting simulation, modeling, machine learning, and analytics software is always developed on Linux platforms, and so are container platforms for microservices style applications – there is no way that IBM could ever have built up the kind of business Red Hat has done by pushing the Linuxes of others on its iron.
This suggests that IBM is now back at the top with Microsoft.
IBM is buying Red Hat for $33 billion
This article gives a good worldview of what the deal means.  Not only does it make IBM the "number one hybrid cloud provider, offering companies the only open cloud solution that will unlock the full value of the cloud."    But it also confirms the value of open source for the enterprise.  It continues the trend of major open source vendor acquisitions, such as Microsoft's deal with GitHub earlier in the year.
---
Career
Location Counts When It Comes to IT Salaries
This article covers more than just the effects of location on salary.  While location matters, especially when a relocation is involved, there are so many other factors.  For us in the IBM i community, I am seeing an upward push in salaries.  The push for modernization combined with retirements are driving factors.
8 ways interviewers turn off IT job seekers
"Having trouble filling open positions in IT? You're certainly not alone – but the culprit may be a flawed or dated approach to interviews."  Interviewers often forget what it is like to be on the other side of the table.  Here are some common sense approaches to providing a better interview experience for both.
---
ERP
Cook County, IL Bets Big on New ERP
Here is a good perspective of what it takes to implement a new ERP let alone, migrate or upgrade one.  It's a common story we see in organizations that have grown through acquisition and have multiple divisions all running different ERP systems.  When reading this article, I did not look at it as a company abandoning the old but rather focused on how they put their arms around this monstrous task.
Cook County, Ill., the nation's second-largest county by population, knew it had a monumental task when it decided to build a new enterprise resource planning (ERP) solution.  The county's existing ERP dated to the 1990s and had been subject to two attempted replacements. Making the situation more complex, the county has 10 elected officials, each of which had had an autonomy that extended to its technology.
Can ERP Vendors Deliver On Industry 4.0 Expectations?
ERP vendors are at a crossroads.  The demands of the enterprise are pushing for new solutions because the customers are demanding it.  I don't mean internal customers but the end consumer.  Now, "thanks to the advent of cloud computing, and now we're on the cusp of finding out if the ERP market can deliver on the next set of emerging capabilities — machine learning, artificial intelligence, and IoT – which industry watchers have termed Industry 4.0. We're at an interesting inflection point in enterprise software at the moment, in particular how well-established players react to rapid technological innovation."
---
Modernization
RPG APIs: A Modernization Treasure
Modernization takes on many forms.  Here is an article, or case study on how one company used API's.  They "updated their package with an attractive web-based interface using PHP, while adapting their existing RPG code into APIs written in RPG."
Are software modernization myths holding you back?
"As new cloud, AI, and mobile technologies continue to shape the tech landscape, it's increasingly challenging for developers and IT leaders to maintain up-to-date applications in the face of nonstop innovation. It's no wonder that many industry professionals are concerned about their ability to effectively and affordably complete an application modernization project."
Data Warehouse modernization and the cloud
"To say that organizations today are facing a complex data landscape is really an understatement. Data exists in on-premises systems and in the cloud; data is used across applications and accessed across departments."
---
Trends
Top 10 predictions for IT worldwide in 2019
This article is packed with information.  It shows the explosive growth of technology.   It calls for:
the rapid digitization of competitors and industries a clock ticking loudly in the heads of every CEO, IDC advises enterprises that if they're not digitally transforming their companies at an aggressive pace, that by 2022, just over two-thirds of their total addressable markets will be gone.
This is only three years away.
I find Prediction #2 interesting.  It predicts a Digital-native IT.   This is of importance for our community because it states:
legacy systems selectively being used to support digital transformation. Distributed cloud, AI at the edge, hyperagile app technologies and architectures, and AI-powered voice UIs are integral to how organizations will use 3rd Platform support to enable digital transformation.
As you read through each prediction, it is clear that those who fail to modernize could quickly, and unfortunately lose out to other platforms.
Digital transformation in 2019: Lessons learned the hard way
Digital transformation is a top business priority for 2019.  Most companies have embarked down this path at least in part.  The good thing is the early adopters have helped pave the way for the rest of us.
---
Join
Sign up for Talsco Weekly to get the latest news, insight and job openings for the IBM i professional.
---
Contact us
If you are an RPG programmer looking to explore opportunities or a client who is looking for a talented IBM i professional, please contact us. We look forward to assisting you.
---
Share
Do you know of someone who could benefit from Talsco Weekly? If so, please use the social media buttons to spread the word. Thank you!