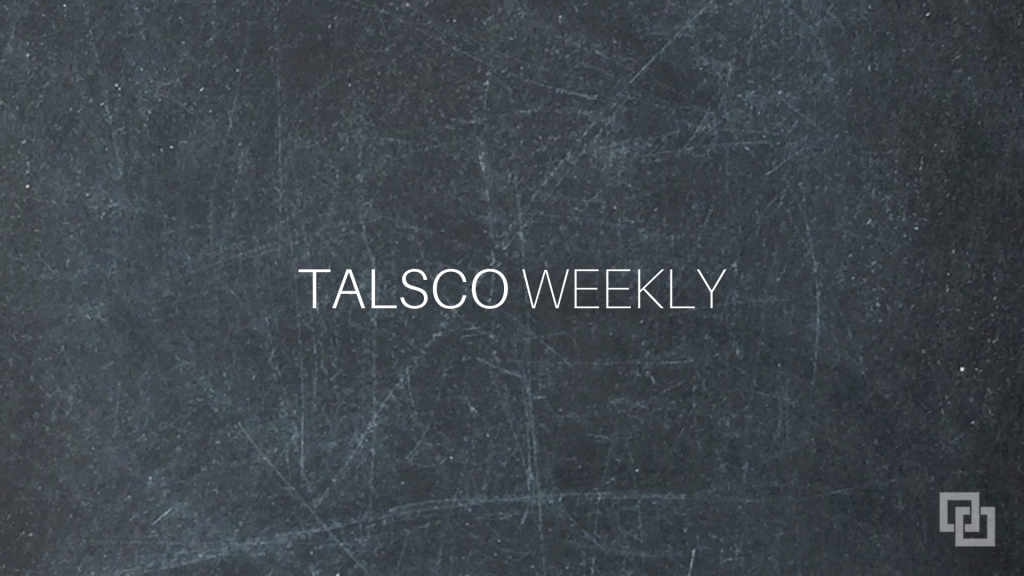 The IBM i is your chalkboard
As you might guess, in my daily work I speak with a lot of IBM i professionals.
Everyone from RPG Developers, IBM i Architects, AS/400 Administrators, IBM i Full Stack Developers to IT Leadership and everywhere in-between.
Enterprises that run The IBM i (AS/400) platform are all over the map as well.  From Fortune 100 companies to small family-run enterprises.
The reason you will find an IBM i in all sorts of enterprises is that it is so versatile.
And when you combine open source development and tools with the IBM i it's like a chalkboard.
What can you create?
Git going!
---
Welcome to another edition of Talsco Weekly
News:  Skytap unveils self-service IBM i public cloud at IBM Think.  IBM i is here for the long haul.
Career:  Hybrid IT workers.  How to use LinkedIn to your advantage.
Development:  Misconceptions of API's and Best practices for DevOps.
Modernization:  Zowe brings a different perspective to Mainframe Modernization.
Open source:  Open source is changing the tech industry.  Best practices for adopting a DevOps model.
Trends: Companies are failing to become Data-Driven.  Why?
---
News
Skytap Announces Upcoming Availability for First Self-Service IBM i Public Cloud
Have you been looking for a Public Cloud option for your IBM i?  It's here.
"Skytap is focused on making it easy to build, run, and evolve traditional applications by rapidly migrating them to the cloud, enabling modern development practices, and integrating new cloud architectures. To accelerate enterprise migration and adoption of IBM i applications in the public cloud, Skytap has joined with Rocket Software, HelpSystems, and Syncsort."
Skytap is at IBM Think this week (February 12-15) displaying their service offering in real time.
"If nothing else, the IBM i platform has exhibited extraordinary longevity. One might even say legendary longevity."
If you are passionate about the IBM i, this article will give you confidence because when you read it, it summarizes the past, gives an overview of the current state and paints a picture for the future.
The good news, is "there is a longer run ahead" for the IBM i.
---
Career
Now It's Time for the Hybrid IT Worker
"The need to be a bridge builder between IT and end users couldn't be greater:
Shadow IT is expanding.
Citizen development is growing.
Vendors are knocking at the doors of user departments that have their own mini IT's."
How to Use LinkedIn Effectively
"Raise your profile, promote your brand, make new contacts, create great content, and build a brilliant team with nine tips for LinkedIn success."
---
Development
"APIs have evolved steadily and soothed development complexity, but some common misunderstandings remain."
Which programming languages should you learn?
If you want to get started or get ahead in your programming career, learning a new language is a smart idea. But the huge number of languages in active use invites the question" of which programming language is the best?
For the IBM i developer, the answer lies in "what sort of programming do you want to do?"
---
Modernization
How Zowe Is Bringing the Mainframe into the Modern Age
Watch to this video (3:47).  It was filmed at the Open Source Summit last fall.  Where The Linux Foundation announced a new project called Zowe.  Listen to what Anjali Arora, SVP and Chief Product Officer at Rocket Software says, about the relationship between the mainframe and modern technology.
Its better to bring the new generation to the mainframe than try to move the critical data elsewhere.
This makes perfect sense because we hear all of the stories of stalled or unsuccessful ERP migration projects.  Many organizations who rely on the IBM i are realizing there is a better path forward.
The path they are taking is to upgrade their IBM i, modernize the database and use RPG free form, RDi, PHP, Python and other open source solutions.
---
Open Source
Open for business: How open source is changing the technology industry
"The adoption of open source software is fundamentally changing the technology industry as a whole."  Notice the signals.  IBM has acquired Red Hat and almost everywhere you look there is discussions about open source.  It's clear the future is in open source software.
7 essential best practices to follow when adopting a DevOps model
"A recent report has shown how organizations are reaping the benefits after implementing DevOps. Two-thirds of respondents that have implemented DevOps have seen benefits that impact their bottom line.
Seventy percent have seen increased speed to market
67 percent have seen improved productivity
67 percent have seen increased customer relevance
66 percent have seen increased innovation
64 percent have seen an increase in product and service quality."
The benefits are clear.  The hard part is how to implement DevOps.  This article offers seven lessons on how to get started.
---
Trends
Companies Are Failing in Their Efforts to Become Data-Driven
There is a huge push for organizations to embrace data-driven technology solutions such as AI, Machine Learning, Data Analytics, and IoT.
However, a recent survey that is highlighted in this article points out that the reason the Data-Driven initiatives fail is rarely due to technology.
93% of respondents identify people and process issues as the obstacle.
Interesting.  We see ERP migrations or upgrades fail for the same reason.
I have talked to many IT leaders who have shared with me similar methods that are outlined in this article on how to effectively drive technology initiatives forward.
One example that some organizations are using is to construct "these new functions with a combined team of business leaders, data scientists, and data engineers/architects, operating as internal "swat" teams to drive rapid results."
---
Join
Sign up for Talsco Weekly to get the latest news, insight and job openings for the IBM i professional.
---
Contact us
If you are an RPG programmer looking to explore opportunities or a client who is looking for a talented IBM i professional, please contact us. We look forward to assisting you.
---
Share
Do you know of someone who could benefit from Talsco Weekly? If so, please use the social media buttons to spread the word. Thank you!