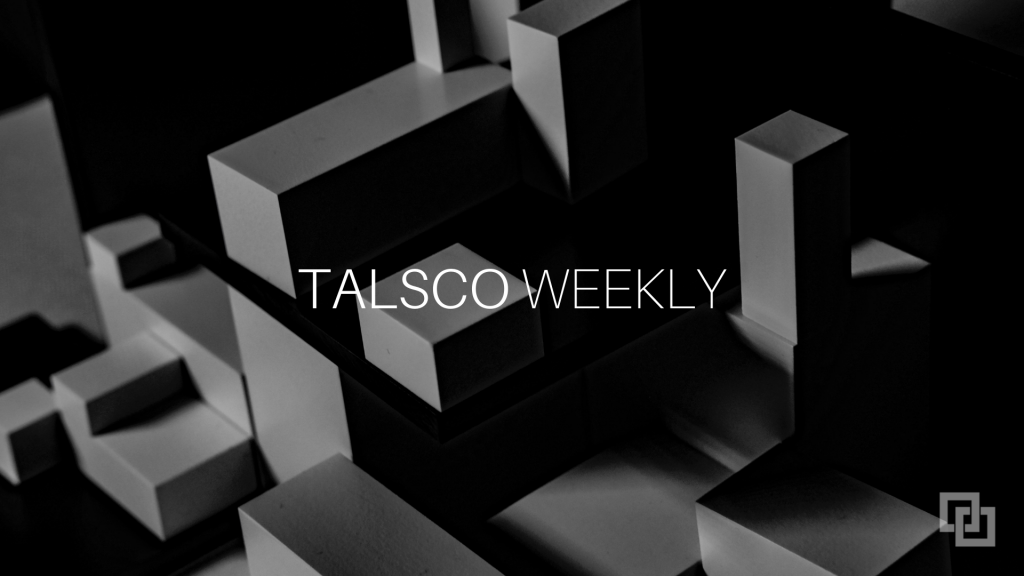 IBM's role in Blockchain
I had an interesting conversation with a long time contact in the IBM i market this week.
He is as sharp as they come.  He happens to be a Full Stack IBM i developer.
Like me, he is fascinated with the possibilities of blockchain.
He sees the future of blockchain in the enterprise and is starting to do research for a project where blockchain could be part of the solution.
Trying to get your arms around blockchain is not that easy but once you understand what it is and how it works it is not hard to see the possibilities.
Blockchain terminology
Here are some quick links to help familiarize you with blockchain.
Blockchain is considered to be Web 3.0, so it is something we need to pay attention to.
The good news is, the IBM i is ready for it.
IBM i platform's greatest strength is how it's evolved over the years to support emerging technologies.
As we move forward it will be interesting to see how IBM and the future of blockchain play out.
On to this weeks issue.
---
Welcome to another edition of Talsco Weekly
Here is what is happening in and around the IBM i community this week.
News:  IBM to buy Red Hat and take the IBM i marketplace survey
Career:  Talk about bad commutes and tips for your technical interview.
Leadership:  Don't sabotage your digital transformation.  The must haves for forward-thinking companies.
Learning:  A step by step guide for blockchain and 600 free online courses you should know about.
Open Source: The growth of blockchain.  Do you prefer PASE or ILE?
---
News
IBM to by Red Hat for $34B in cash
"IBM has confirmed that it would acquire open source, cloud software business Red Hat for $190 per share in cash, working out to a total value of $34 billion."  This makes IBM the number-one hybrid cloud provider.
Take the IBM i marketplace survey for 2018
The HelpSystems IBM i marketplace survey is something our community rely's on.  If you have not already, take the survey for the benefit of the community.  This survey closes on October 31, 2018.
---
Career
Do you think you have a bad commute?
Check out what some people around the world have to go through.
Four tips to ace your tech interview
"You've already succeeded at the first step to landing your dream tech job – you've been asked to interview. But now comes the stressful part: nailing the interview and standing out from the rest of the candidates."
---
Leadership
3 ways to sabotage your digital transformation
"The key ingredient for successful digital transformation: motivated, well-resourced developers."  Unfortunately, the developer is often the afterthought.
Five must-haves for forward-thinking organizations
"The world of work as we know it is changing. Part-time and flexible working is on the rise."  "And as the younger generations fill the workplace, it's likely that the traditional business structure and employment relationship will be unrecognizable in 10 or even five years' time."
---
Learning
Blockchain Technology: A step by step guide for beginners
Here is one of the most complete reference guides on Blockchain that I have found to date.  It will give you a good understanding of what blockchain is and, if you are interested, maybe give you the inspiration to see how you might be able to implement this into your IBM i environment.
600 free online courses from 190 major Universities
As we covered in last weeks issue (Learning), Python is gaining in popularity on the IBM i.  Take a look at this list of Python programming courses offered by Harvard University and Georgia Institute of Technology.
---
Open Source
There is a growing interest in blockchain
An example of this is Hyperledger an open source blockchain project where you will find a number of business blockchain frameworks.  IBM is a premier member.
Which is best for Open source PASE or ILE?
What side of the fence are you on?
"PASE has opened up IBM i to a whole host of open source technologies that ostensibly would likely never have been brought to the platform were it not for PASE."
While ILE advocates argue, that PASE does not leverage what the IBM i is good at, "the big strength of IBM i is its integration."
---
Join
Sign up for Talsco Weekly to get the latest news, insight and job openings for the IBM i professional.
---
Contact us
If you are an RPG programmer looking to explore opportunities or a client who is looking for a talented IBM i professional, please contact us. We look forward to assisting you.
---
Share
Do you know of someone who could benefit from Talsco Weekly? If so, please use the social media buttons to spread the word. Thank you!