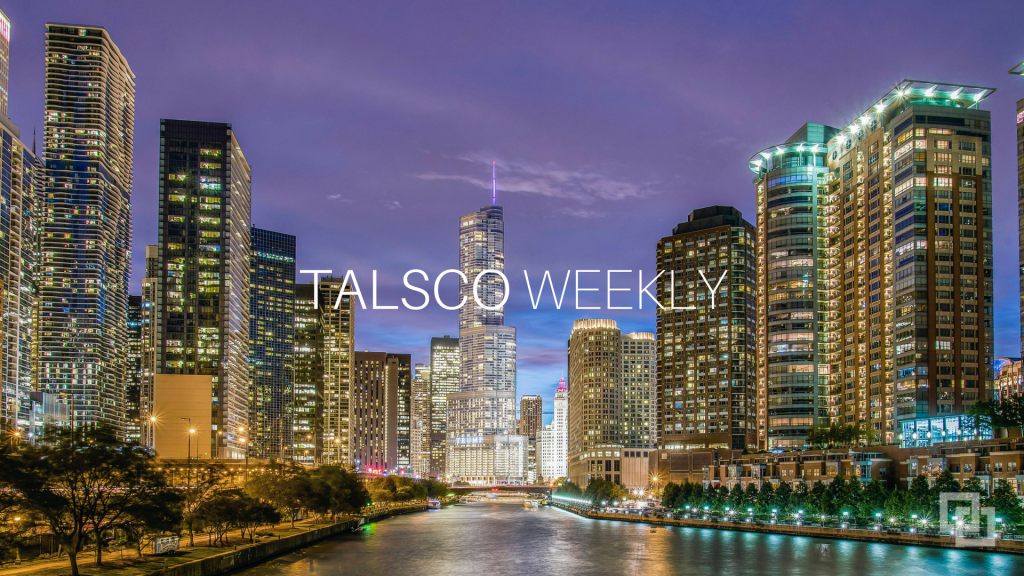 ---
Looking for a new job
When it comes to making a job move there are many factors involved.
Here is is a survey from Spiceworks, 2018 IT, Career Outlook and a more recent article from CIO Magazine titled, 6 Reasons IT Workers Will Quit in 2018 that shed light on some of the reasons that make IT professionals look for a new job.
Keep in mind the surveys findings apply to 2018 and beyond.
Let's break down some of the articles findings and apply it to the IBM i (AS/400, iSeries) community as well as offer up some simple solutions.
The survey finds that:
IT Workers are Satisfied, but underpaid
In all of my conversations with IBM i professionals, overall I find most people love what they do but feel their salary ranges might be a little lower than their peers in different technology stacks.  The good thing is, I have seen upward pressure on salaries within the IBM i market.
The desire for more skills
The article and survey point out that Millennials followed by Gen-Xer's have a desire to pick up new skills at a higher rate than Baby Boomers.  In many respects this parallels what we see in the AS/400 market.  Baby Boomers who are nearing retirement might to be less focused on learning new things, while Millennials and Gen-Xer's, because of where they are at in their career, have a desire to learn new skills, specifically open source programming languages such as PHP, Java and Node.js along with web services and other integration technologies.
Better Work life balance
It's interesting that both Gen Xers and Baby Boomers both say this is important to them.  These two generations are largely representative of the IBM i community.  Gen Xers, who are in their prime earning years, are looking to support and spend more time with their families.  Baby Boomers have been in the workforce for 20 or more years, while they want or have to continue to work are also looking for flexibility.  In our practice, we have seen telecommuting and remote work becoming more popular in helping retrain and attracting talent.
IT needs to be a priority
This is one of the reasons so many AS/400 shops have failed to modernize their systems.  IT spend needs to be in line with the overall business objectives.  The good thing, it's not too late for AS/400 shops to modernize.  We are in the midst of a "business transformation"  where technology is the centerpiece.  In fact, it is the best time to start modernizing.
Baby Boomers are burnt out
The study points out that 40% of baby boomers who look for a job on 2018 are doing so because they are overworked.  We see this in many AS/400 shops where IT departments are understaffed.  Too much work and not enough resources to help out so they naturally look elswhere.
Millennial's want better benefits and perks
Attracting younger generations to the IBM i platform is paramount for the future.  The good thing is, it's perfect timing.  RPG Fee, RDi, and Open Source programming languages and technologies such as PHP, Java, Node.js are making it easier to attract talent.  In doing so, companies might need to offer additional benefits and associated perks that will help attract and retain them.
These by all means are not the only reasons IT professionals look to make a job change but they are contributing factors.  So when trying to attract or retain talent, IBM i (AS/400) shops need to rethink how they hire.
---
News
IBM i Shops:  Modernize your Apps lets you leapfrog the competition
I am hearing stories like the one here as I talk to IBM i shops.  It makes perfect sense.  Let your legacy systems and the valuable business data and logic be your competitive advantage.  It is one clear and simple way to modernize.
The next WannaCry is coming…Is your IT shop ready?
Last year, WannaCry took down IT at organizations around the globe.  The fact is, it will happen again, the question is when.  "While the motives behind WannaCry are still disputable, the spread of the "ransom worm" attack are not, and industries are vulnerable."  Is your IT department ready?
---
Career
The 3 key words that need to be on your resume
Good advice on how to write your resume.  Your resume should not be a list of things you have done but rather viewed as a "marketing brochure".  Words like driving, growing and leading are action words that will help you get interviews.
40% of Millennials plan on being freelance workers
We are seeing more of this in the IBM i community.  But it is not only Millennials.  In fact, many of the baby boomers we speak desire to be freelance consultants.  Many of them have an expertise within the market that is in high demand.  If you are looking to go down this path  this article touches on some of the things you need to know.
---
Leadership
The 7 habits of highly effective IT mentors
I believe we can do a much better job as the IBM i community to develop future leaders.  This article makes some excellent points.  "Priming the leadership pipeline is one of the most important things CIOs can do to ensure continuity in a technology organization. Having the right talent rising through your ranks is critical, particularly in today's hyper-competitive environment."
Leadership books for April 2018
Are you looking for a book on Leadership.  Here is a list you might want to take a look at for this month.
---
Modernization
Is legacy IT holding back transformation?
The problem with legacy systems is they are often based on technology that was development for a different time.  The technology worked so well, that both private and public sectors overlooked the need to update their systems.  But now, the need to update and upgrade can't be ignored.  "Arguably, the three biggest barriers at the moment are budget, legacy and siloed systems."
How to market IT modernization to the business
This article covers 7 ways to successfully pitch modernization to your organization.  "While the need for IT modernization in order to manage such complex tradeoffs seems intuitive to the CIO, getting the rest of the organization on board can be a hard sell."
---
Trends
People are the key to Digital Transformation
"The incredible speed of change in technology is affecting every organization, and there are many challenges for IT leaders to overcome, from updating legacy systems to determining the right technology for your business objectives."
AI seen as driving force in Industry 4.0
"Artificial Intelligence (AI) is no longer a vision for the future, as the technology has already been introduced to consumers in the form of virtual assistants in our smart phones, tablets, speakers and computers. But how does it fit into the Industry 4.0 concept?"
---
Join
If you have not done so already, sign up for Talsco Weekly to get the latest news, updates and job insight sent to your inbox.
---
Share
Do you know of someone who could benefit from Talsco Weekly?  Please use the social media buttons to spread the word.  Thank you!