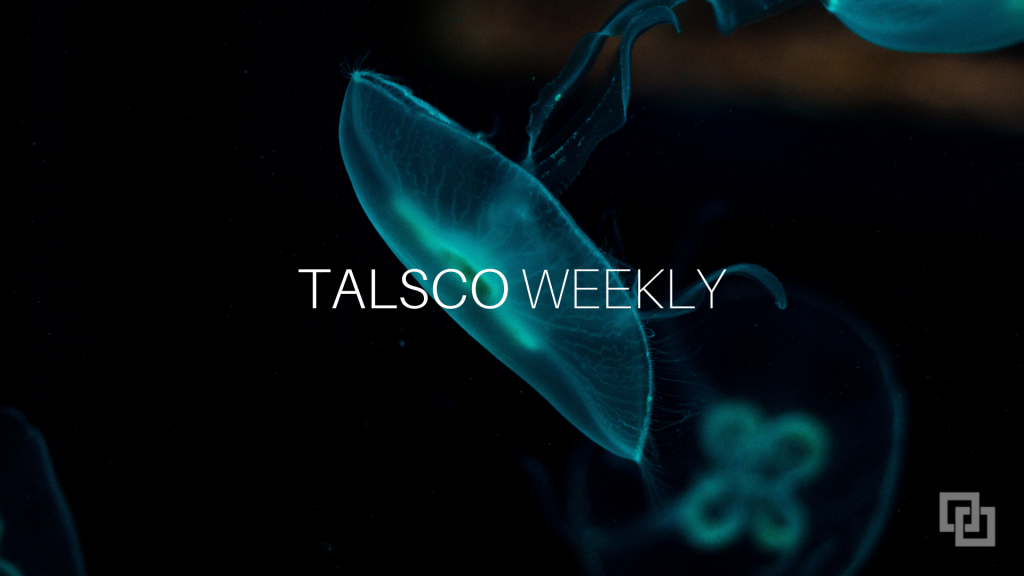 ---
Welcome to this weeks edition of Talsco Weekly.
Here is what is happening in and around the IBM i community this past week.
News:  Missed opportunity with RDi Lite, Banking Industry transforms with a new vendor and GE gets into the IoT Software business.
Career:  Use Grammarly to write better & Blockchain Developers are wanted.
Modernization:  A comparison: Microservices & Monolithic architecture.  Get ready your industry is about to be disrupted and the IBM i can help you do it.
Security:  IBM secures your cloud data and beware of malware.
Trends:  IoT predictions for 2019.
---
News
IBM i community wants RDi lite for Christmas
The IBM i developer community has and is pushing to increase the adoption rate of RDi.  As noted in this article a request for RDi lite has been denied.  IBM made a "decision not to offer a free, scaled-down version of the application development tool."  Although this can be seen as an initial setback, knowing the IBM i user community they will continue to push forward.  It's also a sign of how engaged the user base is.
Cloud Native Banking Transformation is here
Why is this important?  It's an example of what is going on at the edges of our ecosystem. It should inspire a new way of thinking and the possible solutions that come along with it.  On a side note, this particular platform is built on Linux using
Python
and
Go
.
"Enterprise software companies see industrial IoT as a big opportunity; IBM, Microsoft, and SAP are among the Leaders in our IIoT Software Platforms Wave, with industrials (GE, Siemens, Bosch, etc.) following behind. The competition will only get hotter."
---
Career
Need help with your writing?  Grammarly to the rescue
If you have not heard of Grammarly. It's an indispensable writing tool that I use in every aspect of my business. It makes sure "everything you type is clear, effective and mistake-free." Best of all its a free browser extension. So, if you are a writing a Modernization proposal for the C-suite or updating your resume, its a great tool to have at your disposal.
Blockchain developer is the #1 emerging job in LinkedIn
"Job listings for those who can create distributed ledgers using a peer-to-peer topology – blockchain's construct – have grown 33-fold in the past year".  While I cover Blockchain and other emerging technologies a fair amount.  I do so to build awareness.
I am not necessarily suggesting that you should become a Blockchain developer.   But my thought is, we have to understand where we are headed and where technology is taking us.  So, if you are an RPG developer, as long as you remain curious and are pushing to learn new things you will have countless opportunities come your way.
---
Modernization
It is important to understand the differences between the two as IBM i shops look to modernize.
"Microservice architecture represents a distinct departure from the traditional monolithic structure. Each structure has its own utility and unique strengths when it comes to building software applications."
"The core difference between the two structures is that monolithic applications house all of their functions in a single structure that is based on one relational database while microservices split individual functions into different containers."
Both have their place and come with their own advantages and disadvantages.
"Disruption is not just a matter of technology-first companies uprooting legacy competitors. Established players that adopt technology efficiently are also shaking up industries and gaining market share."
It's fair to say that most of the companies that run the IBM i are established players in their market.  What will make or break it for them in the future is how they approach, leverage and use technology that is available to them.
Data is your most valuable asset but only if you use it
The data that is stored and collected within legacy systems will become more useful the more it is used.  Data analytics, AI and machine learning are key components to make this happen.
---
Security
IBM protects your cloud container data
Protecting your stored data on the cloud can be taken care of though encryption. But, "protecting your data when it's being used on the cloud is not so simple." IBM has partnered with Fortanix to help protect data-in-use workloads when running under Kubernetes.
Three ways malware can reach your IFS
"There is often confusion around whether Windows viruses can affect IBM i—meaning impact IBM i performance." Here are the five things you need to be aware of.
---
Trends
Here are the 6 Key IoT trends and Predictions for 2019
It is clear we will be talking more about IoT in 2019. Here are six IoT predictions for 2019:
Edge Computing
Security
Tech giants will continue to lead the way
Smart devices are on the rise
The automobile industry will embrace IoT with cars gathering data and communicating with smart city devices
5G will open the doors for IoT
If IoT is on the shortlist for initiatives at your company in 2019.  Here is a checklist on how to pick the right IoT platform.
---
Join
Sign up for Talsco Weekly to get the latest news, insight and job openings for the IBM i professional.
---
Contact us
If you are an RPG programmer looking to explore opportunities or a client who is looking for a talented IBM i professional, please contact us. We look forward to assisting you.
---
Share
Do you know of someone who could benefit from Talsco Weekly? If so, please use the social media buttons to spread the word. Thank you!