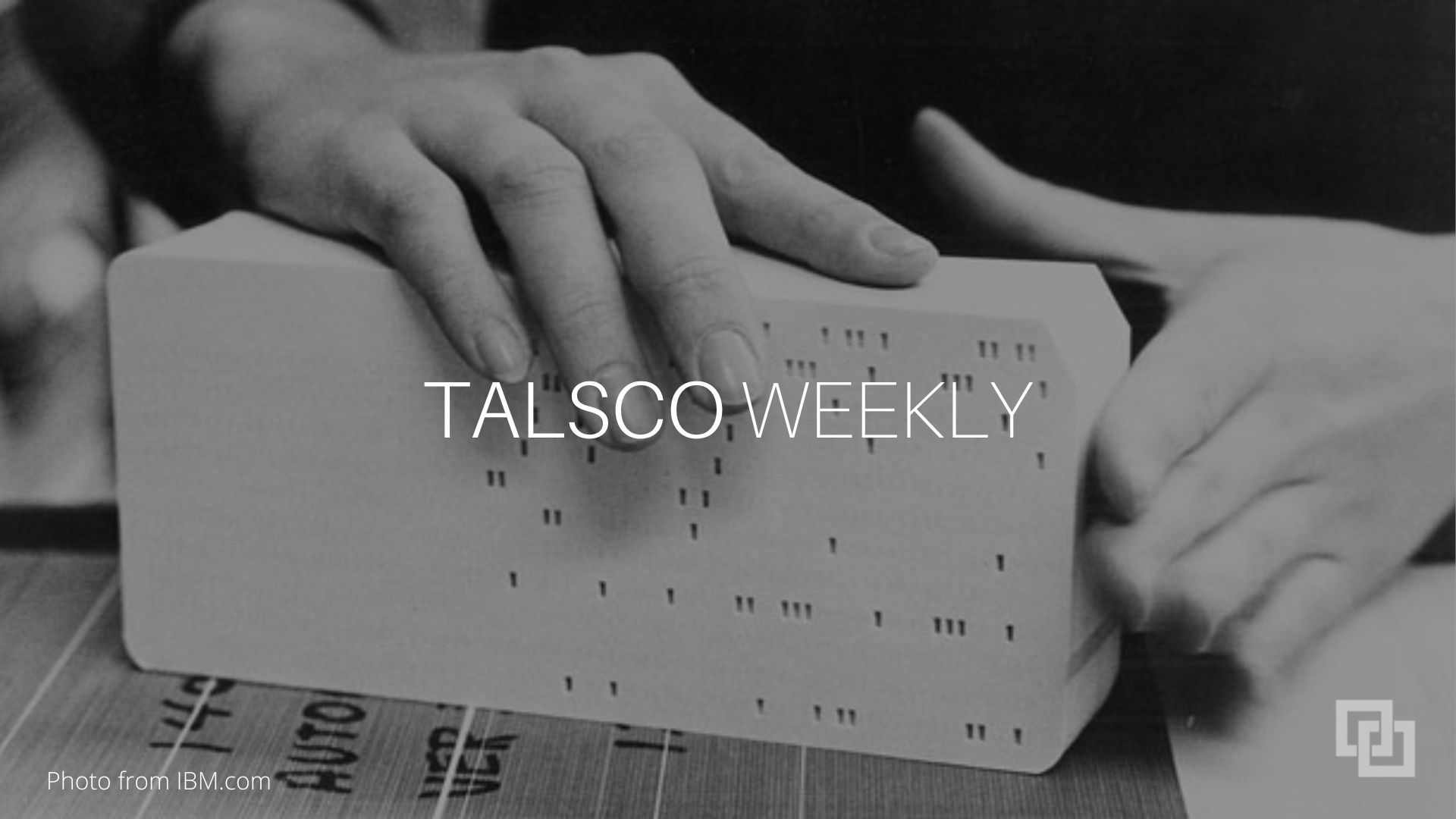 ---
Welcome to another edition of Talsco Weekly
IBM i Brief:  IBM i: What were you doing 35 years ago? IBM: Quantum Computing Milestone Reached. Frank Soltis's take on the IBM i
Leadership:  Project Management is a promise.
Remote Work:  So, why do we need to come back to the office?
---
IBM i Brief
IBM i: What were you doing 35 years ago?
Lots of things happened in 1988, 35 years ago this month.  
Here are the top 10 movies of 1988.
Remember Casey Kasem?  Here was the Weekly Top 40 for June 1988.
And, of course, on June 21 the AS/400 was born.
On June 21, 1988, IBM introduced the Application System/400 (AS/400), a new family of easy-to-use computers designed for small and intermediate-sized companies. As part of the worldwide introduction, IBM and IBM Business Partners worldwide rolled out more than 1,000 software packages in the biggest simultaneous applications announcement in computer history.
"The AS/400 quickly became one of the world's most popular business computing systems. By 1997, IBM had shipped nearly a half-million AS/400s."
What were you doing 35 years ago?  
As for me, I was doing what high schoolers do in the summer, hanging out with friends and working at a grocery store bagging groceries.  I had no clue about AS/400.   In fact, I am not even sure I knew that IBM was a company.  Little did I know then that this platform has and continues to allow me to do the work that I love.  I love the IBM i platform.  I love the community.  I love what it does for businesses around the world.
Were you part of the RPG community in 1988?
Everyone has their own story of their relationship to the IBM i platform (AS/400).
Here are some of the things people are saying about the IBM i and their relationship with it.
In my opinion, at 35 years of age, the IBM i platform is in the prime of its life!
IBM: Quantum Computing Milestone Reached
"For years, IBM has been pioneering the quantum computing race, driving its research and development to set significant benchmarks in the industry. IBM recently made an important announcement that solidified its status as a pioneer in this new technology field. A challenging calculation was completed by the company's quantum computers, a significant development in quantum computation. This accomplishment advances IBM quantum computing significantly and solidifies the company's status as a pioneer in the industry."
Frank Soltis's take on the IBM i
Here is a must-watch interview with Dr. Frank Soltis for those who have been around the IBM i platform since the beginning as well as those who have been offered the good fortune to be introduced to the platform today.  Timothy Prickett-Morgan was "fortunate enough to get on Dr. Frank's schedule and shoot the breeze about how it was back then and ask for his thoughts about what is going on in systems right now."
---
Leadership
Project Management is a promise
While this article is written for entrepreneurs, it applies easily to the development of software.
"The unpredictable nature of future events means that there will often be unexpected speed bumps. No project manager has a perfect record, because the cost of being completely perfect in the face of the unknown is too high. 
"And yet, there's a huge gap between great project management and simply providing an earnest effort. 
"If unexpected events happen to you more than the average expected rate, if you're often better at finding excuses than a way to avoid needing an excuse, it's a sign that your next project could benefit from a more intentional approach."
---
Remote Work
So, why do we need to come back to the office?
We all know why we like working remotely, but there are some benefits of being in the office. 
Here is an interesting take of the state of remote work.
---
Join
Sign up for Talsco Weekly to get the latest news, insight and job openings for the IBM i professional.
---
Contact us
If you are an RPG programmer looking to explore opportunities or a client who is looking for a talented IBM i professional, please contact us. We look forward to assisting you.
---
Share
Do you know of someone who could benefit from Talsco Weekly? If so, please use the social media buttons to spread the word. Thank you!