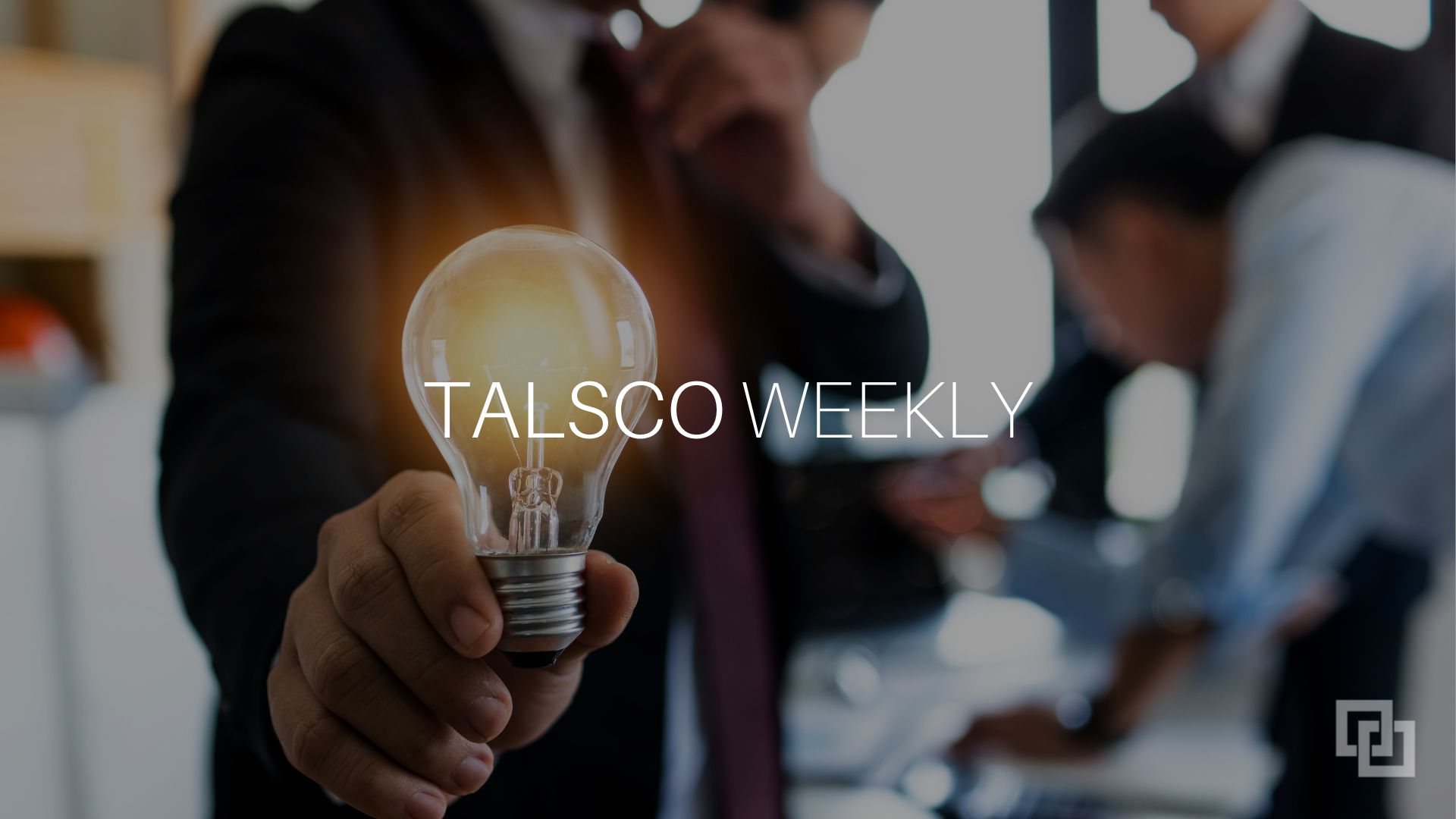 ---
Welcome to another edition of Talsco Weekly
Modernization:  What is driving innovation in your market? The IBM i: The Base Layer.
IBM i Briefs:  Eclipse AI: Chat Integration. IBM on AI: Enterprises want curated solutions. IBM to Buy Cloud Services Firm Agyla.
Hiring:  Hiring Next Generation IBM i Developers.
---
Modernization
What is driving innovation in your market?
Innovation is the catalyst for modernization.  
"The ability to innovate is what sets apart successful companies from those that struggle to survive. Innovation is the lifeblood of progress and the key to unlocking the potential of any organization." – Thomas J. Watson
Why is your IBM i shop looking to modernize?
"It could be other companies in your space, either existing or new digital natives. They could be engaging clients differently, expanding product lines or territories, using modern technologies, or acquiring other companies."
Disruption could be another driver. 
Think about how:
Amazon impacted retail.

Airbnb impacted hotels.

Uber impacted the taxi industry.
Cost optimization is another catalyst for innovation.
Many companies fall into this category. They ask themselves:
How can we work better, smarter, faster, more efficiently? 

What do our clients need today? 

How can we make it quicker and easier for them to engage with our business? Are there new needs that could be met? 

Is someone else potentially looking at solving those needs?
The article highlighted here, touches on how innovation originates within an organization.  It typically starts with a question that stems from a curiosity.  
"I have no special talent. I am only passionately curious." – Albert Einstein. 
Understanding why you are innovating is the starting point for the discussions that center around modernization.
Base layer technologies are foundational components that establish the fundamental infrastructure for higher-level systems and applications.
They provide the underlying protocols, functionalities, and standards that enable interoperability, security, scalability, and performance, making them essential for building reliable and innovative solutions in various domains.
We believe that the IBM i as a platform can be considered a base layer technology. 
---
IBM i Briefs
Remain Software has just released an AI chat integration feature for Eclipse and Rational Developer for i .
"This tool leverages the power of AI to provide contextual suggestions, code snippets, bug checking, and documentation proposals.  Empowering you to write code faster and more efficiently.'"
If you are interested in learning more about how to leverage the power of AI, this article from PowerWire.eu is a great place to start.
IBM on AI: Enterprises want curated solutions
"The types of generative AI solutions drawing investor and media hype at the moment—ChatGPT-4 and MidJourney, for instance—are huge models with broad capabilities. But for enterprises looking to add generative AI to their technology strategy in an effort to deliver a specific business outcome, IBM is "placing its emphasis" on smaller models that "are much more curated," as IBM Consulting SVP John Granger explained at the recent JP Morgan Global Technology, Media and Communications Conference."
IBM to Buy Cloud Services Firm Agyla
IBM has announced its intention to acquire Agyla SAS, a prominent cloud professional services firm based in France. This strategic move aims to strengthen IBM's Consulting business in the country.  By acquiring Agyla SAS, IBM will expand its portfolio of hybrid multi-cloud services and accelerate the company's hybrid cloud and AI strategy within the region.
This will mark IBM's sixth acquisition of 2023. Since Arvind Krishna became CEO in April 2020, IBM has acquired more than 30 companies, bolstering its hybrid cloud and artificial intelligence (AI) capabilities. The acquisition of Agyla SAS would build upon IBM Consulting's other hybrid cloud acquisitions, including BoxBoat, Nordcloud, Neudesic, SXiQ and Taos.
---
Hiring
Hiring Next Generation IBM i Developers
"Finding qualified developers is the single most important issue employers on IBM i face today. 
"The issue is two-fold: 
There are less people in the workforce with IBM i experience 

Many developers with experience don't have the modern knowledge to stay current."
"Today's college degrees very seldom, if ever, contain IBM i education leaving very few ways for developers or students to learn it. Also, those working on the IBM i platform may not have the opportunity or time to learn new technologies, such as RDi."
The solution:  Consider a non-traditional, and simple, hiring approach.  
Read more about it here.
---
Join
Sign up for Talsco Weekly to get the latest news, insight and job openings for the IBM i professional.
---
Contact us
If you are an RPG programmer looking to explore opportunities or a client who is looking for a talented IBM i professional, please contact us. We look forward to assisting you.
---
Share
Do you know of someone who could benefit from Talsco Weekly? If so, please use the social media buttons to spread the word. Thank you!