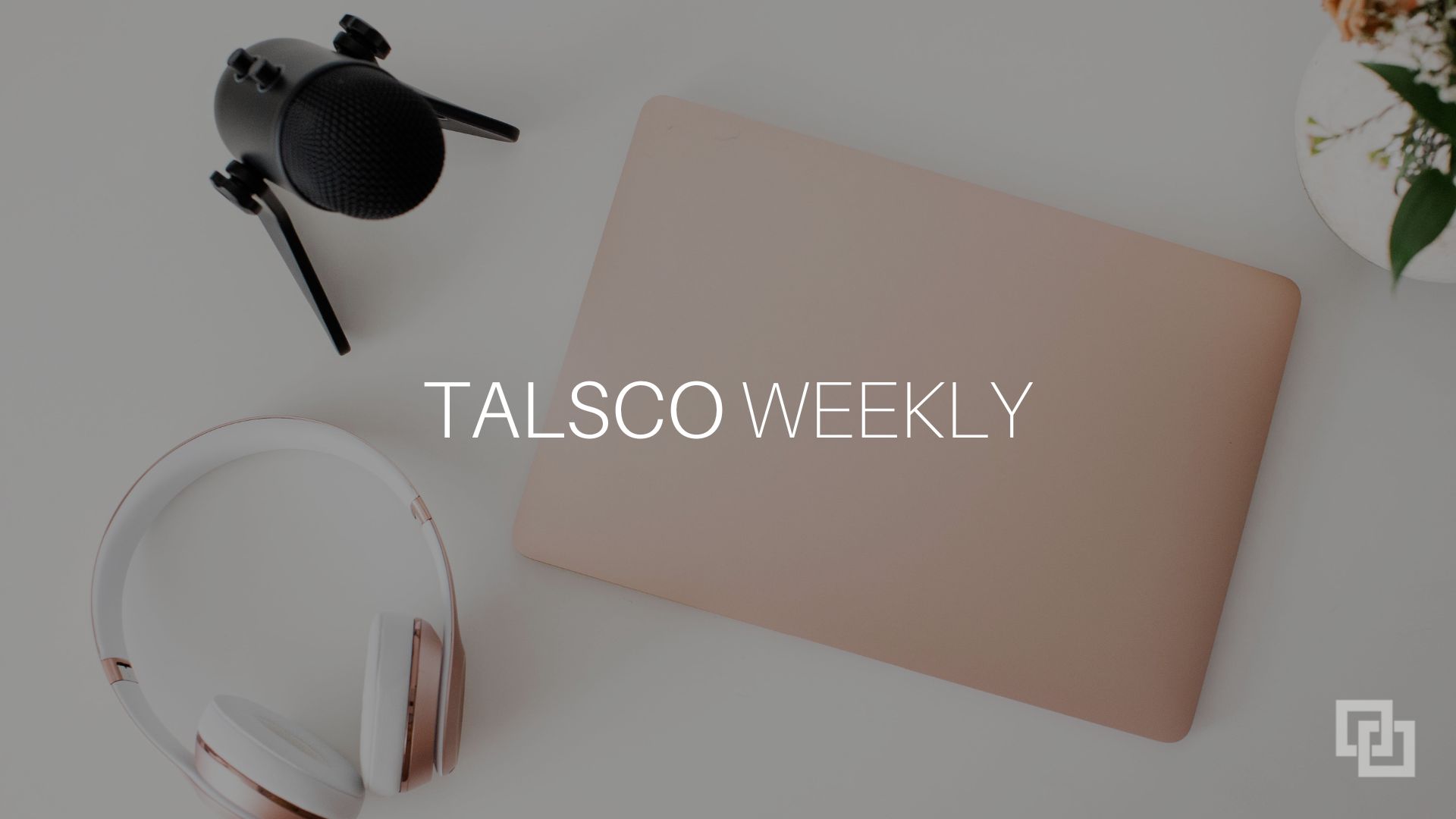 ---
Welcome to another edition of Talsco Weekly
---
IBM i Briefs
While Db2 Web Query users are left hanging in the wind, there is still no official word on the path forward to protect their investments in the product.  Read more here if you are a Db2 Web Query customer.
The Skytap, Azure and MIMIX connection
"Skytap customers running on IBM i servers in Microsoft Azure data centers can now utilize MIMIX high availability software."  The market continues to consolidate and become more interconnected. 
We often wonder what the next six to twelve months hold when there are economic rumblings around this time of year.
But who do you turn to? 
"If you listen to the national and global media, it is hard to figure out what is really going on."
The good news is that all you need to do to gain a better understanding of the direction the market is taking is to ask your peers, customers, and industry vendors about what is going on in the IBM i community.
This article highlights that in 2024:
Some IBM i shops are cautious and anticipate that growth will be slower in 2024 than in years past.

There will be continued need and growth in the IBM i / POWER Systems market where companies need to manage their BU, recovery, and HA processes with either on-prem or cloud solutions.

The IBM i market will see consolidations in the following areas:

Where customers are going to move to hosting or cloud for their computing and storage

Within the business partner community, company founders are looking towards retirement and want to cash out of their businesses.

Price Increases:

Looking ahead, insiders believe that IBM will increase prices in 2024. Everyone has heard the rumors, and we think there could be price hikes on hardware, systems software, and support.
---
AI
Generative AI: On-Premises or in the Cloud
Organizations are looking to leverage the likes of ChatGPT but are struggling with using sensitive information. 
What is the solution?
The article discusses the benefits of running generative AI on-premises with a cloud experience. 
What are the security advantages of keeping AI models and data within an organization's own infrastructure rather than relying on cloud-based solutions? 
By keeping data on-premises, organizations can ensure that sensitive information is not exposed to external threats and can maintain greater control over their AI models. 
There are challenges to implementing on-premises AI, such as the need for specialized hardware and the potential for increased costs. However, the benefits of improved security and control will very likely outweigh these challenges for some organizations.
Discovering where and how to use Generative AI in the Enterprise
Companies are looking to use ChatGPT in three areas:
To leverage a current value proposition

To expand the value proposition

To explore a new value proposition 
These three emergent-thinking pathways for leaders can help increase the likelihood that ChatGPT or other NLPs will be implemented successfully.
---
Hiring
Right Skills, Right Person, Right Role
There is not an industry out there or a domain area that has not experienced difficulty hiring the right talent.
Oftentimes, one of the biggest barriers to finding the right talent is that the requirements are too stringent.
A shift from credential-based to skills-based hiring could be a key to filling technical roles amid talent shortages.
Is a bachelor's degree really needed?
This article might give you some new ideas on how to approach finding the right talent.
---
Trends
Top Strategic Technology Trends for 2024 (Podcast)
As customer expectations and business models evolve alongside AI, the 2024 Gartner Top 10 Strategic Technology Trends will help you cut through the noise and focus on what can meaningfully impact your business over the next few years.
Each trend relates to one or more key themes for business: protecting and preserving past and future investments, building the right solutions for the right stakeholders at the right time, and delivering value both internally and externally.
Key Takeaway: The awareness around Generative AI is coming from all fronts within the organization.  It's coming from the CFO, HR, Supply Chain, Risk Management, Sales, etc…  Everyone is experimenting and asking about it.  There is a pressure to make it work.  There will be an increase in investment in it.
Are you ready?
---
Join
Sign up for Talsco Weekly to get the latest news, insight and job openings for the IBM i professional.
---
Contact us
If you are an RPG programmer looking to explore opportunities or a client who is looking for a talented IBM i professional, please contact us. We look forward to assisting you.
---
Share
Do you know of someone who could benefit from Talsco Weekly? If so, please use the social media buttons to spread the word. Thank you!