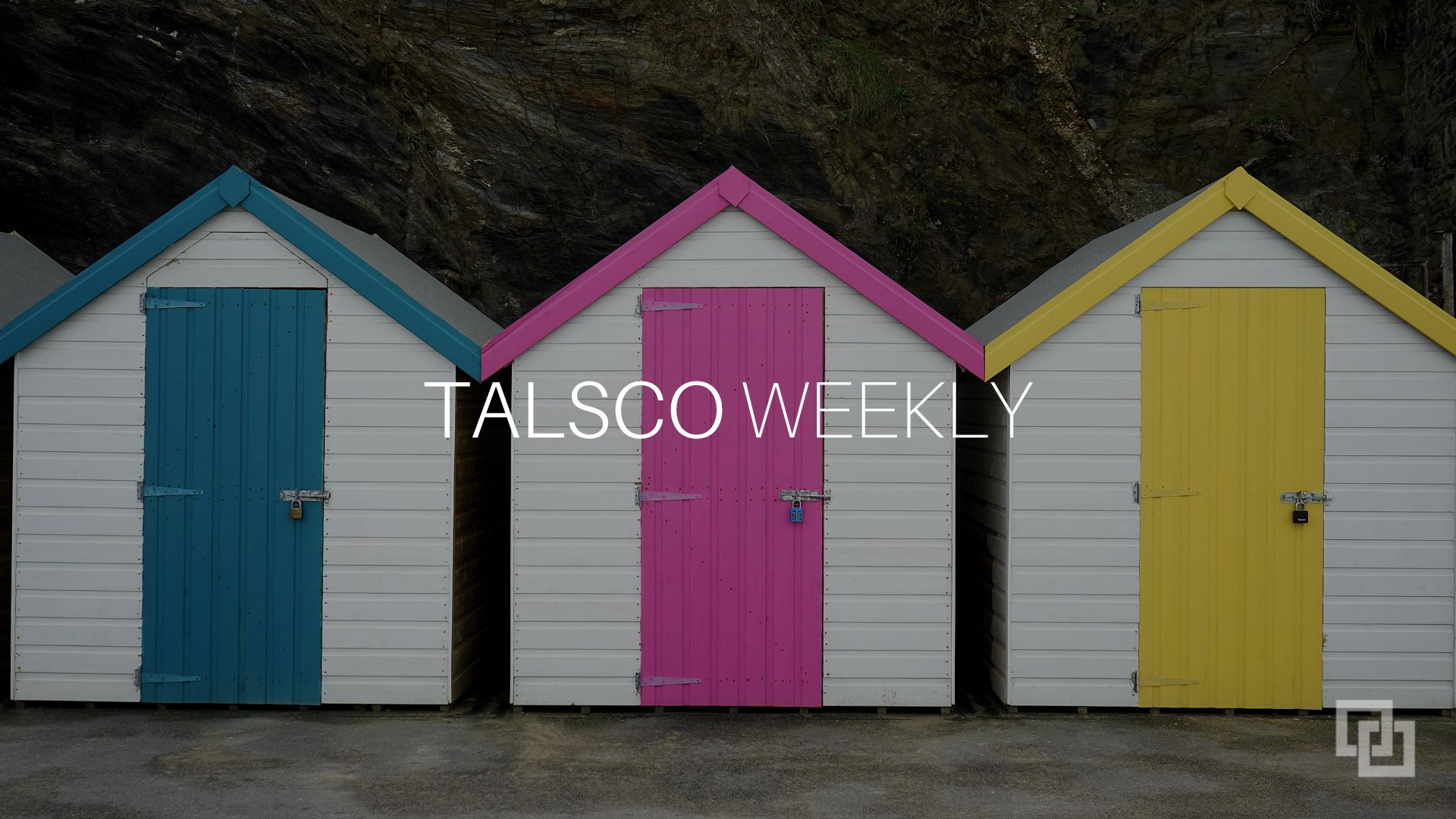 ---
Welcome to another edition of Talsco Weekly
IBM i Brief: IBM's shift to subscription-based pricing. Shield Makes IBM i Monitoring Easier and more cost-effective. The RDi and RPG Enhancements part of Technology Refreshes. Realize the Power of Power10.
Modernization:  The Three Pillars of Modernization.  Entropy in Business.
Future:  Influencing the Future.
---
IBM i Brief
IBMs shift to Subscription-based pricing
Is Big Blue simplifying the IBM i stack and moving to subscription pricing so it can more easily sell more systems and more software?
Many think so.  
The thought is that IBM will sell more systems and software by moving away from large capital expenditures. Thus, spreading out the cost.
Regardless of the motive for the shift, his article has a lot of information regarding the implications it might have.  
It is important to have all the information because "come March 2024, you won't have the option of doing perpetual plus SWMA on new Power9 or Power10 orders from Big Blue."
Shield Makes IBM i Monitoring Easier and Cost-Effective
Are you looking for a simple, efficient, and affordable IBM i-Monitoring solution?  
Look no further, Shield's AAG and EM4i are simple to install, efficient, and affordable.  
AAG is a plugin for Nagios, a well-known player in the Enterprise Monitoring Solution market but has very little IBM i integration. Shield recognized the need for a plugin solution for the IBM i, and thus, AAG was born.
EM4i is an Enterprise Message Monitoring solution for the IBM i platform that allows automated Message Queues and Job Logs to be monitored by Email, SMS text, or Pushover Notifications.
Who is it for?  Any IBM i shop that is looking to make the IBM i Administration role easier to manage without sacrificing any of the necessary features and functionality.
The RDi and RPG Enhancements part of Technology Refreshes
The 2023 Fall TRs (Technology Refreshes) for IBM i include several enhancements to the Rational Development Studio (RDi) and RPG programming language. These enhancements provide developers with improved functionality and usability, including new features for code editing, debugging, and performance analysis. Additionally, the updates offer improved integration between RDi and other IBM i tools, such as Db2 and SQL.
After reading this article, it's clear that the IBM i platform, with Power10, is capable of handling anything that you throw at it.
"The Power10 doesn't disappoint when it comes to performance, reliability, availability, and security." 
"But that's not all it provides. With support for hybrid cloud, poised to support AI, and unmatched scalability, the Power10 will help you move into the future."
---
Modernization
The Three Pillars of Modernization
Here is a good example of what it takes to modernize.  
It's modernization on all fronts, and it starts with understanding the Three Pillars of Modernization.
Re-platforming

by migrating data from legacy systems to the cloud.

Lifting and shifting

select applications that work well on a mainframe directly to the cloud with minor enhancements.

Sunsetting or decommissioning applications are deemed to be end-of-life.
The Role of Entropy in Modernization
Here is an interesting article that discusses how entropy exists all around us, and in every business, to varying degrees.  It is unescapable.
Entropy is: the degree of disorder, inefficiency, or unpredictability in processes, data, and systems that evolve over time.
Think of your IBM i environment as a living organism. There is constant change.
The key is:
to treat a business like a complex organization whose individual pieces require maintenance and attention just like any machine. It's only natural for things to become disorganized. Therefore, we must build the best system possible with the necessary mitigating and institutional care processes the company needs to perform optimally.
We are in a state of incredible technological and business change, the questions is how do we "fight back the tide of entropy"?
---
Future
Are we activists who desire to shape and influence our future, or are we passive spectators?  Are we content to accept whatever destiny fate bestows us, or will we work to shape a particular kind of future?  These questions weigh on many of us today.
In a world increasingly defined by rapid technological advances, uncertainty, and conflicting visions of the future, questions about how individuals and collective agency can be used to shape our future become ever more critical. 
This article examines the interplay between personal and collective agency, influence, structural limitations, psychological factors, and ethical considerations, all while acknowledging the multi-layered nature of the future.
---
Join
Sign up for Talsco Weekly to get the latest news, insight and job openings for the IBM i professional.
---
Contact us
If you are an RPG programmer looking to explore opportunities or a client who is looking for a talented IBM i professional, please contact us. We look forward to assisting you.
---
Share
Do you know of someone who could benefit from Talsco Weekly? If so, please use the social media buttons to spread the word. Thank you!