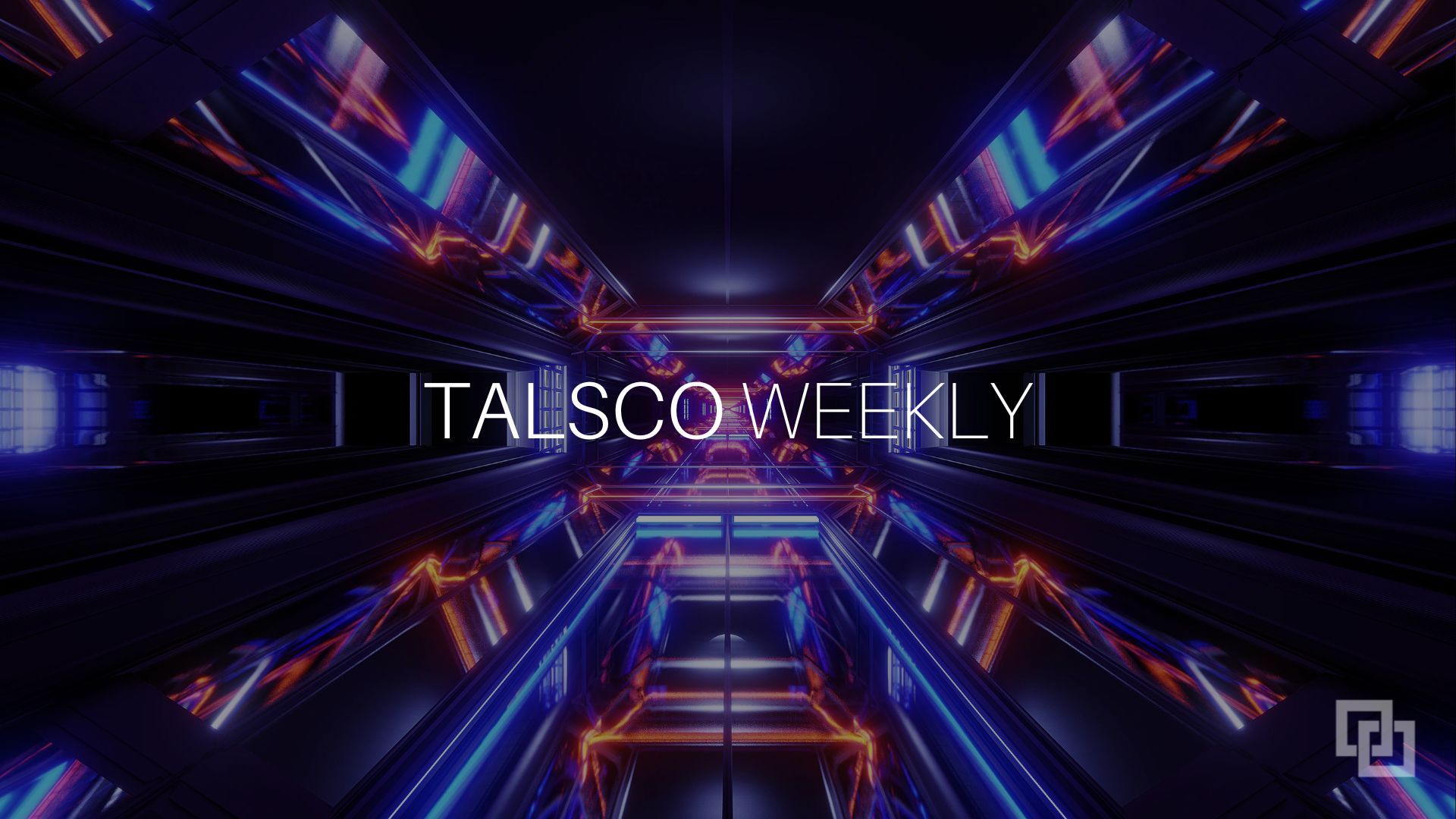 ---
Welcome to another edition of Talsco Weekly
---
Training
The Best Performing Companies Invest in Training
In a recent IBM Smarter Workforce study, IBM looked at best performing companies and the worst performing companies to see if the skills had a part to play in performance. The results were not surprising: 84% of employees in the best performing companies received the training they needed. This was a full 68% better than the worst performing companies. Source: "The Value of Training"
If you and your organization, are looking to take advantage of all that the IBM i platform has to offer, getting yourself and your staff training is one of the most valuable things that you can do.
And, the "WMCPA Annual Spring Conference" is the perfect place.
---
Security
Forta's GoAnywhere MFT Being Actively Exploited
"A critical security vulnerability in Fortra's (formerly HelpSystems) managed file transfer (MFT) solution, GoAnywhere MFT, is being actively exploited to steal data from companies and possibly even to spread ransomware according to published reports. Fortra told customers to consider every managed credential in their GoAnywhere environment to be compromised, shut down cloud instances of the service, and issued an emergency patch for the zero-day security vulnerability."
---
Remote Work
Remote Work: The Perfect Matchmaker
This Forbes article, "The Great Mismatch," highlights the fact that several businesses are preparing to have their workers return to the workplace.
Within the IBM i community, we are hearing some of the same rumblings. And, people don't like it. In fact, it is one of the factors that cause candidates to look for new employment.
Forbes reports:
"Over the past two years, hybrid and remote positions have dominated advertised vacancies, reshaping workplace norms and giving employees power when it comes to flexibility and where they work."
Furthermore, "According to McKinsey, 87% of Americans want to work in a flexible environment that allows for work in an office setting as well as virtually."
While there are reasons it is important to work in the office, "A recent survey by Slack found that only 12% of people would choose to be in the office full time."
Remote work has been the perfect matchmaker for the IBM i community.
We have been talking about the value of "remote work" for a long time.
Remote work, even in a hybrid model, allows companies to attract the best RPG talent.
"With the right performance management technology in place, where productivity can reach optimal levels and the best talent can work from anywhere, there's no reason employees should be forced to work from an office" 100% of the time.
---
Power
IBM i 7.3 (V7R3) is approaching end of life
Reminder: Support for IBM i 7.3 (V7R3) will be discontinued on 9/30/2023.
If you are running IBM i 7.3 (V7R3), you should ask the following questions:
Do you know how this impacts your business operations?
What does this mean for your custom applications?
What does this mean for your ERP?
Depending on your hardware, are you able to upgrade?
More information can be found on "IBM's website."
---
Development
Developing SQL Web Services on the IBM i
Web services are a critical component in our interconnected world. They are used to enhance information and services with other companies.
Here is a video tutorial that dives into the world of web services, the basics of how they work, and the tools available to get the job done.
If you are looking to learn now to build a SQL Web Service on the IBM i, this is a great place to start.
---
Future
The IBM i Platform Is Here To Stay
Steve Will, Chief Architect for the IBM i, in his latest blog post, celebrates 35 years of the platform.
He writes:
"That's 35 years of providing an integrated platform which reliably runs businesses of all sizes—and doing it in a way that not only satisfies our customers, but it does it so well that a vast majority of our IBM i users prefer IBM i and its return on investment (ROI) to any other platform they use."
That is powerful.
Those of us who have been in the IBM i community for a long time (25 years and counting for me) often get asked, "Will the IBM i be around in the future?"
To answer this question, Will looks at it from three perspectives:
ChatGPT perspective
IBM's perspective
The IBM i users perspective
Key Takeaways:
ChatGPT on IBM i:
"IBM i, also known as IBM Power Systems, is a platform that combines IBM's Power Architecture-based servers with the IBM i operating system. IBM i is known for its stability, security and scalability, which makes it well-suited for enterprise-level applications and businesses that need to run mission-critical workloads."
IBM i Users perspective:
"The large majority of IBM i customers have other technology helping run their businesses, too. And these same customers recognize that IBM i—with its integration, ease of use, securability and reliability— delivers a better ROI than other platforms."
IBM's take (Steve Will):
If one does the research, it is really hard to not see the commitment that IBM has made to the platform. The evidence resides in the TR's (Technology Refreshes) and the Technology Roadmap that extends to 2035.
The "roadmap with delivery and support extending past 2035 not only shows a level of commitment to the future of IBM i that few, if any, of our competitors are able to state, but it also shows that we expect the "staying power" of IBM i to continue indefinitely."
---
Join
Sign up for Talsco Weekly to get the latest news, insight and job openings for the IBM i professional.
---
Contact us
If you are an RPG programmer looking to explore opportunities or a client who is looking for a talented IBM i professional, please contact us. We look forward to assisting you.
---
Share
Do you know of someone who could benefit from Talsco Weekly? If so, please use the social media buttons to spread the word. Thank you!