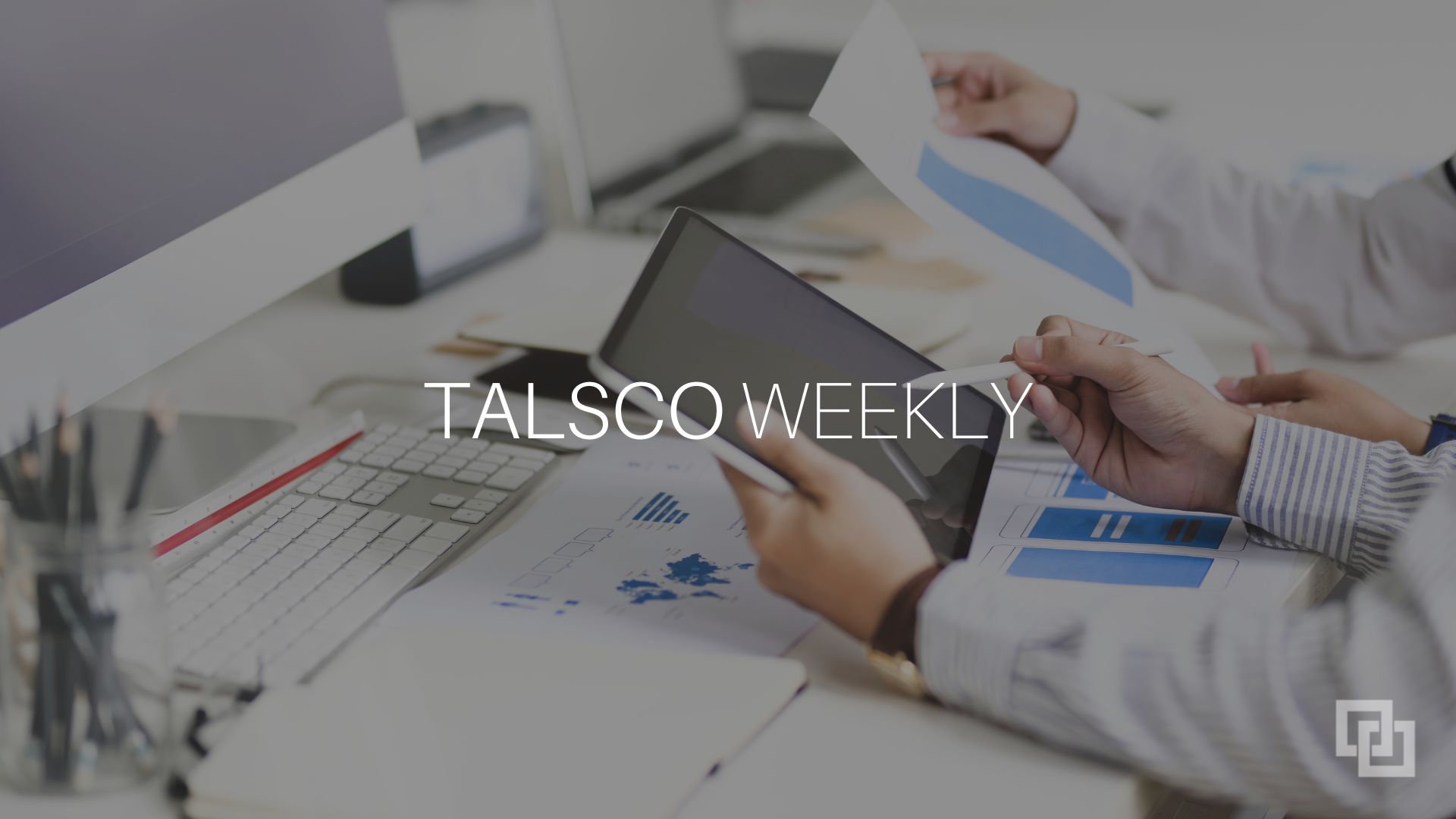 ---
Welcome to another edition of Talsco Weekly
---
IBM i
"Last year, almost 500 IBM i users from around the world shared information that gave our community a better understanding of the state of the IBM i platform. The results led to many insightful conversations about the future of the technology so many rely on.
With this year's survey, we aim to build on that foundation and reach an even broader segment of our community."
The results will be shared in the first quarter of 2023.
---
Transformation
6 tips for Digital Transformation
"If your digital transformation progress feels slower than anticipated, it could be because you've lost sight of one of the most important components: the human element. People need to adopt and use the new systems. Digital transformation changes roles, skills, capabilities, ways of working, and even the culture across large swaths of the organization."
The Six Tips
Communication a compelling vision
Align the leaders, from top to bottom
Engage the stakeholders
Build new skills along the way
Have a customer-focused mindset in IT
Manage expectations
Summary: The people side of your transformation journey is the most important element. Keep focused and engaged along the way, from top to bottom.
---
Blockchain
Does your IBM i shop have the oracle problem?
We are not talking about Oracle as in the popular ERP system.
We are referring to the oracle problem as it relates to Blockchains.
Let's go over blockchain and how it relates to the IBM i.
What are blockchains?
"Blockchains are decentralized computer networks that track users' account balances and data in a digital ledger. Instead of relying on a centralized authority, blockchains use decentralized consensus to collectively agree on proposed updates to the ledger before they're accepted. The result is a new trust-minimized computing paradigm for multi-party record keeping and process automation that's more credibly neutral, tamperproof, and transparent than traditional computing environments."
By nature, blockchains are akin to computers without internet connections in that they don't have built-in communication capabilities with other blockchains or external APIs.
"This limitation is commonly referred to as "the oracle problem," and it not only prohibits blockchains from interacting with traditional systems, but also prevents interoperability between blockchains."
So, what does this have to do with the IBM i?
Interoperability is one of the main outcomes of most Modernization projects on the IBM i.
Interoperability is achieved through the use of APIs.
While you read this article about "the definition and importance of blockchain interoperability, as well as outlines the different types of blockchain interoperability solutions" think about how APIs (Application Programming Interfaces) allow you to extend the reach of your IBM i applications as well as realize the benefits of connecting to outside platforms and sources of information.
Takeaway: If your IBM i shop is not taking advantage of APIs, and you are looking to solve your "oracle problem", IT Jungle has a number of articles relating to "APIs and the IBM i" to get you started.
---
Lotus Notes
Domino – Maintain, Commit to, or Vacate?
"If you have a Domino/Notes footprint that is embedded within your business units and business processes and is taxing your support organization, you may have met resistance from the business and been asked to help the organization migrate away from the Lotus Notes platform."
"The Lotus Notes platform was long used by technology and businesses and a multipurpose solution that, over the years, became embedded within core business applications and processes."
"For organizations that are struggling to understand their options for the Domino platform, the depth of business process usage is typically the biggest operational obstacle. Migrating off the Domino platform is a difficult option for most organizations due to business process and application complexity."
This article dives into the challenges, and the obstacles and then offers insight on how to move forward.
---
Join
Sign up for Talsco Weekly to get the latest news, insight and job openings for the IBM i professional.
---
Contact us
If you are an RPG programmer looking to explore opportunities or a client who is looking for a talented IBM i professional, please contact us. We look forward to assisting you.
---
Share
Do you know of someone who could benefit from Talsco Weekly? If so, please use the social media buttons to spread the word. Thank you!