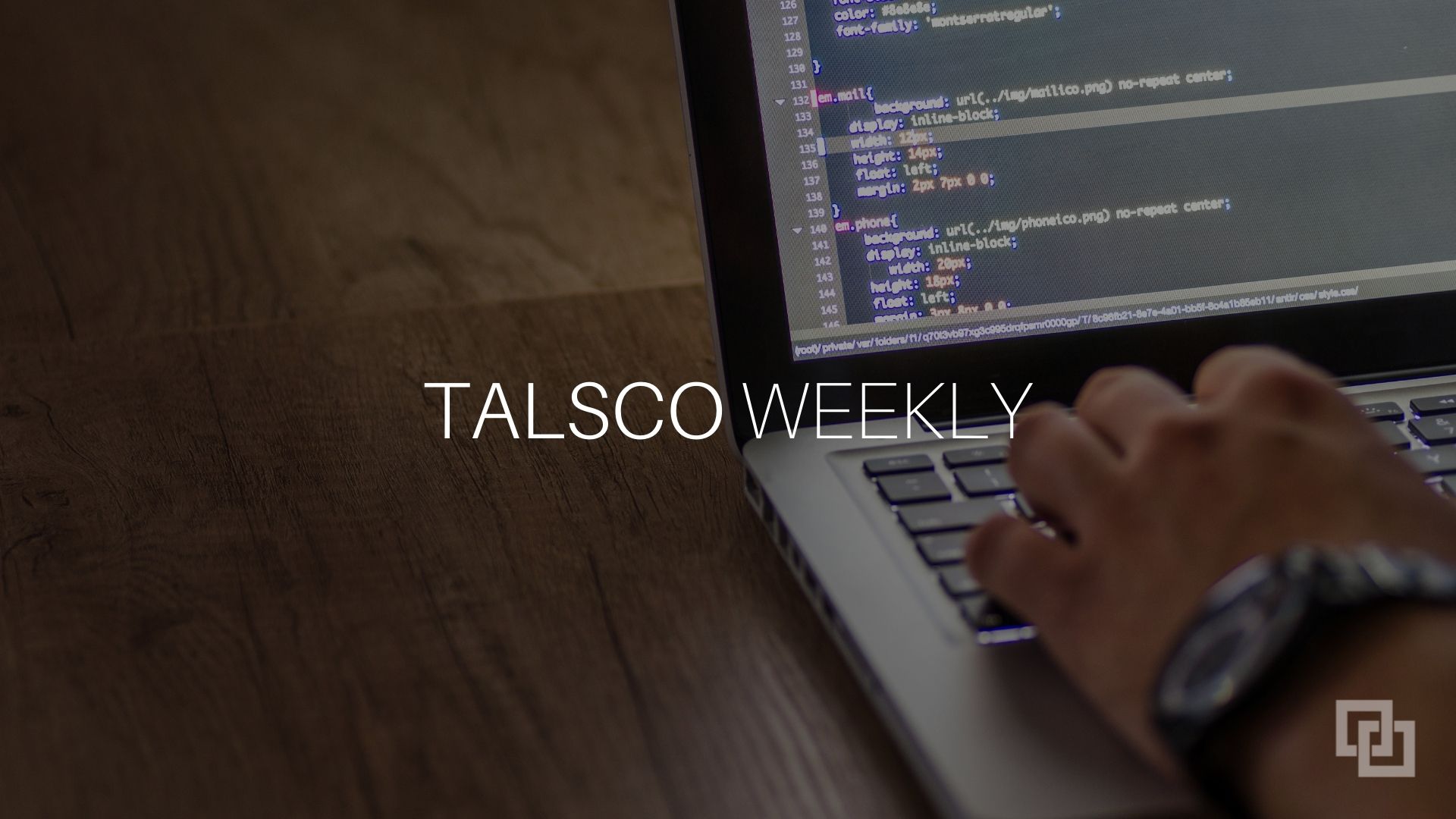 ---
Welcome to another edition of Talsco Weekly
---
News
What will Kyndryl's role be with the IBM i customer base?
"The question of Kyndryl's current role with the IBM i customer base came up during the recent webinar HelpSystems held to discuss its 2022 IBM i Marketplace Report."
There was initial concern with some IBM i professionals that they would be calling Kyndryl for support, however, IBM Lab Services CTO, Ian Jarman, made it clear that service and support will not move to Kyndryl.
A Summary of IBM Platform Businesses.
"IBM has been among the best at creating complete systems and while also being a company that enterprises around the world could depend upon."
This is a quick review of IBM platform businesses. It highlights the past, present and gives insight into the future, including an in-depth dialogue with "Ken King, who was named general manager of Power Systems" back in July of 2021.
---
Leadership
3 Tensions Leaders Need to Manage in the Hybrid Workplace
Like most organizations, remote work and the hybrid workplace have changed the way IBM i shops approach work. While it's opened up opportunities in many ways, it has also come with its own challenges.
"When it comes to designing an inclusive hybrid work culture, there are three main tensions that organizations and teams need to manage:"
First, the tension between allowing employees to work when they want and expecting them to be available all the time;
Second, the tension between employees feeling isolated when not working from an office and feeling invaded by communication technologies;
Finally, the tension between what practices are possible in a hybrid workplace and what is preferred and rewarded.
This article gives an interesting perspective for RPG Developers and their managers to consider when formulating the Hybrid Workplace of the future.
---
Training
It's back: WMCPA Spring Conference
There is nothing like meeting in person. That's why the WMCPA is excited to announce their 2022 Spring Conference is back.
See the all-star lineup. And then register to attend.
---
ERP
Food Manufacture leverages IBM Power Systems Virtual Server
"When your promise is to deliver premium foods across the globe, your IT infrastructure must be as reliable as your products and as agile as your supply chain."
"After a first project based on the IBM Food Trust blockchain solution to enhance the traceability of its smoked salmon that was successfully implemented at the end of 2019, Labeyrie has taken a second step with the project to migrate its JD Edwards (JDE) ERP to IBM Power Systems™ Virtual Server."
The value of Industry focused ERP
Infor over the years has acquired a number of ERP systems that are found on the IBM i. Infor XA (Mapics), Infor LX (BPCS) and Infor System21 (JDA) just to name a few.
Unlike the strategies of SAP and Oracle where there is more of a general approach to their ERP systems, Infor believes that Industry-Specific ERPs offer better value.
---
Join
Sign up for Talsco Weekly to get the latest news, insight and job openings for the IBM i professional.
---
Contact us
If you are an RPG programmer looking to explore opportunities or a client who is looking for a talented IBM i professional, please contact us. We look forward to assisting you.
---
Share
Do you know of someone who could benefit from Talsco Weekly? If so, please use the social media buttons to spread the word. Thank you!