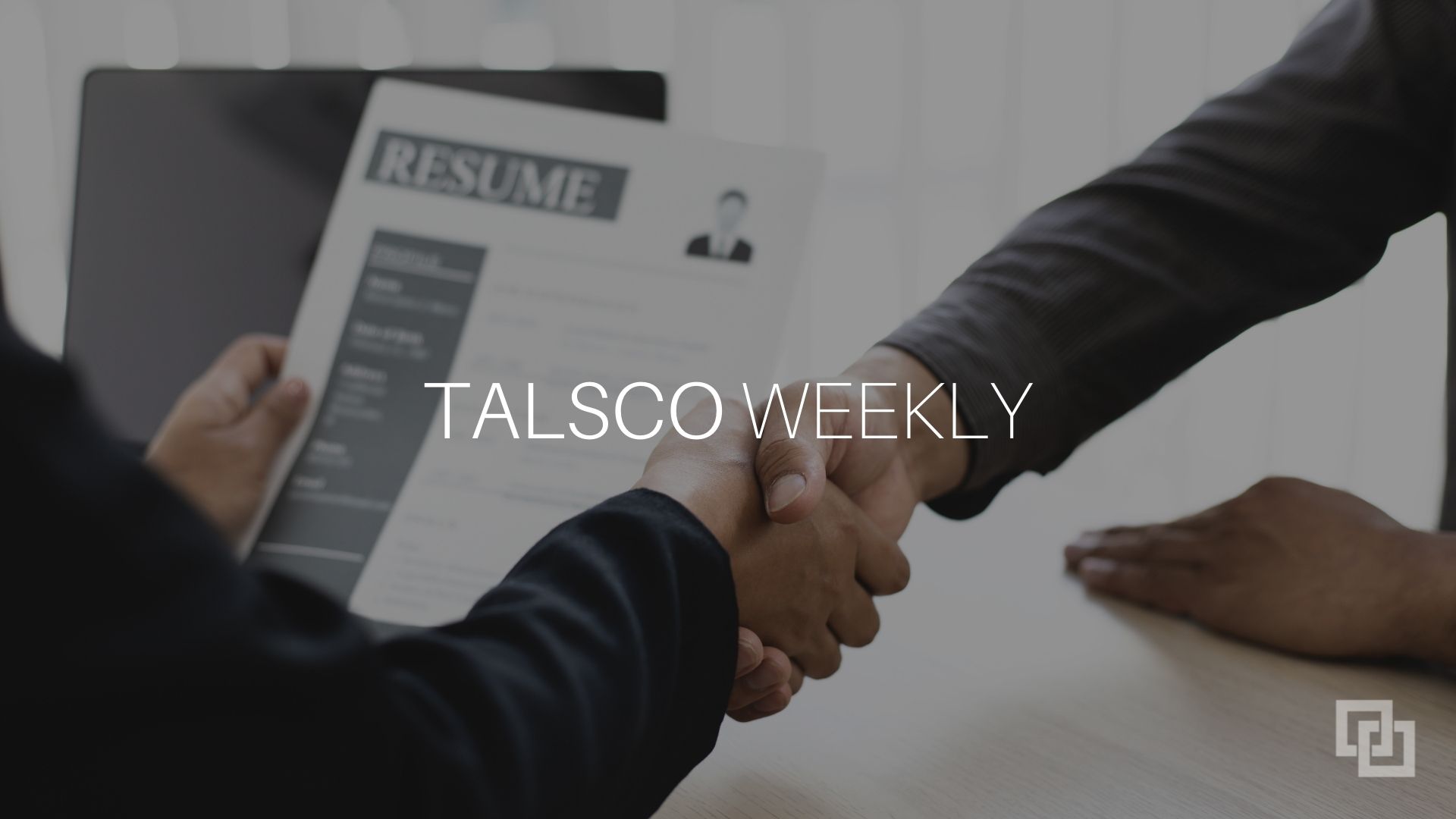 ---
Welcome to another edition of Talsco Weekly
---
Trends
Some crazy technology trends likely in 2022
"If you look at some of the most disastrous technology predictions of the last 50 years, most of the products that were written off have become bestsellers."
"The last few years have seen the rise of connectivity, internet of things, cloud and many more big trends." Here are 8 tech trends that will very likely impact us in one way or another in the next several years:
AI and ML
Geometric growth of computing power
With Cloud comes the need for more security
Intelligent feedback loops (what you do with the data)
Distributed Web 3.0 and Blockchain
Non-Fungible Tokens
Remote Workplaces
EV's
Why is this important? Whether you believe it or not, most of the above technology trends, if they have not already, will either directly or indirectly make their way into the IBM i ecosystem.
---
Career
Is Your Resume Holding You Back?
Over the years, I have read thousands and thousands of resumes. Some are good, others are not so good.
Writing a resume that captures the reader's attention is not easy, but it does not have to be difficult.
---
Remote Work
4 Ways Teams Can Stay Productive and Creative in Hybrid Work Environments
"After nearly two years of working from home, the modern office and work life have evolved.
Now, organizations are starting to welcome staff back into the office, setting up hybrid work environments or allowing employees to work from home indefinitely. Moving in 2022, it's all about keeping your teams productive and creative, regardless of their office space."
---
Modernization
Planning A Modernization Project? Read This First
Let's circle back to an article from October. I wanted to highlight it here at the beginning of the year because it's a time when many organizations are looking to the future.
This is a good framework for IBM i shops to consider when they are looking to modernize.
Key Takeaways
Modernization doesn't start with technology but rather with the vision and strategy of an organization as it relates to its market.
Most IBM i systems fall into two distinct categories: Systems of Differentiation & Systems of Record.
The three paths for Modernization are: Package Replacement, Rewrite or Modernize. The path to follow will depend on the application.
Business Drivers vs Technical Drivers for Modernization. There is a difference between the two, so pick the right narrative to get business support.
It is also important to point out that while the technical aspects of Modernization projects can be carried out by consultants, other parts, such as the project or program management, should in many cases be handled by a current employee. Modernization projects are not just another IT project; they are much more than that.
---
Data
Top 5 elements needed for a successful data warehouse
"As companies strive for a unified view of their customers and other key corporate data, many turn to data warehouses as a place to keep the single source of digital truth."
Cloud-based data warehouse database management systems:
On premises common platforms include (some of which can also be in the cloud):
There are any combination of approaches a company can take with respect to analytics, ML and AI, but successful Data warehouse projects all have common characteristics that make them successful.
Here are 5 things to pay attention to:
Cloud and On-Prem deployment options
Data science capabilities
Performance capabilities
Deployment management
Workload management
If you are really looking for scalability and have an eye on the future, you might even want to consider an alternative to Data Warehouses, such as Data Lakes.
This article has a short video highlighting the differences between the two.
---
Join
Sign up for Talsco Weekly to get the latest news, insight and job openings for the IBM i professional.
---
Contact us
If you are an RPG programmer looking to explore opportunities or a client who is looking for a talented IBM i professional, please contact us. We look forward to assisting you.
---
Share
Do you know of someone who could benefit from Talsco Weekly? If so, please use the social media buttons to spread the word. Thank you!