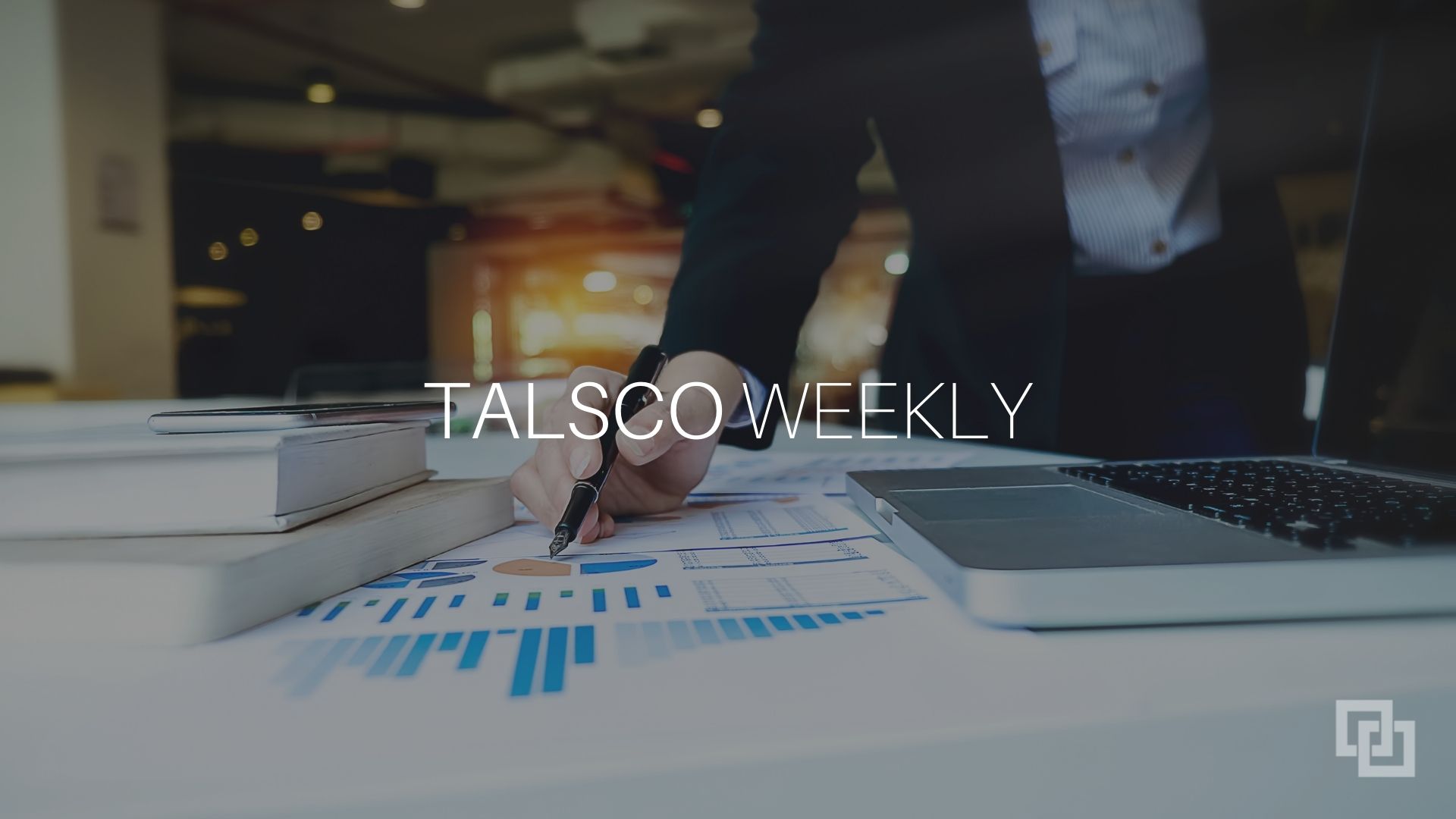 ---
Welcome to another edition of Talsco Weekly
---
News
Subscription Pricing for the IBM i Stack
Earlier this month, there were a number of announcements within the IBM i Stack:
IBM i 7.5
Merlin – The Modernization Engine for Lifecycle Integration
The bundling of IBM i hardware and software using a subscription model
It's the bundling of software and hardware in a subscription model that will change the landscape of the IBM i in more ways than one.
"IBM warns in this announcement that the Licensed Program Products – those dozens of add-on tools, many of which are free, that turn IBM i into a platform – are not yet given subscription pricing, but that this is coming. So is having subscription pricing for selected hardware so you can have cloud-like pricing in your on premises datacenter just like you could do with reserved instances on a cloud."
There are a number of unknowns at this time. Understanding how this new pricing model works will definitely play out in the future.
The best place to understand what you need to know is right here.
COMMON Set for First Annual Conference in Three Years
"COMMON is about to hold its first annual conference in three years. Starting on Monday in New Orleans, POWERUp 2022 will be the biggest gathering of the IBM i community" in over two years.
Virtual vs In-person meetings
"COMMON President Gordon Leary says he's extremely excited about next week's show. "As I was driving into work this morning, I got to thinking about how much we have missed in the last two years," Leary tells IT Jungle. "I have been attending several virtual events, but they lack the same level of detail and collaborative communication between the speaker and participants."
As Leary says, at "an in-person event, every gate is wide open," and so is learning.
Read more for all the details.
---
Data
For over 30 years, "manufacturers have been focused on improving operational performance by streamlining systems and processes."
While this will always be important, the exponential advancement in technology will put the future focus on "Data and Analytics."
"To fully harness data's transformative potential, the industry must undergo a dramatic shift in both mindset and investment. Gone are the days of viewing data as something "owned" by the IT department and of focusing digital spend on packaged enterprise resource planning (ERP) and manufacturing execution systems (MESs)."
Distributed data platforms that will allow for the analysis of real-time information will bring both short-term gains and long-term transformation.
---
ERP
We heard the stories over and over of failed ERP implementations.
Here is one of those stories.
Like any major IT initiative there will be setbacks and likely "unforeseen temporary, operational, manufacturing and supply chain challenges."
The reality according to McKinsey is "three-quarters of ERP transformations fail to stay on schedule or on budget. And around two-thirds have a negative return on investment."
Does it mean you should never consider a new ERP? No, there are certainly success stories out there.
However, it suggests that decision makers need to have a thoughtful discussion around a new ERP vs modernizing their existing ERP and combining it with supporting packaged solutions that allow for digital and business transformation.
We are seeing countless IBM i shops take this approach.
They feel there current systems are their "secret sauce," and while they might need to be modernized, it would be destructive to the business to throw it away.
ERP Implementation: Standardize, Customize or the alternative
ERP software is "the first step toward any business striving to improve its operations by using an integrated software application that increases business efficiency and productivity."
An ERP system connects the dots between, "accounting, procurement, sales, marketing, finance, supply chain operations, human resources, and other business activities involved in day-to-day operations."
The most important point in this article is this: Standardize vs. customize
For the IBM i community re-evaluating their current ERP system the following points must be considered.
Customization can cause problems when a new version of an ERP software is released.
Every customized feature or module may need to be rewritten.
Customization can also add unplanned costs to the ERP implementation budget.
The more you customize the out-of-the-box functionality decreases.
While there are certainly may be a need to move to a new ERP, such as consolidating systems across multiple divisions of an organization, there is risk.
So, is there an alternative?
AI-driven platforms might be the answer to your new ERP solution.
"The enterprise resource planning (ERP) era is over. The ERP model of a single integrated suite to handle every process for every division within the enterprise did not work, for many reasons. Instead, application development and delivery (AD&D) leaders need a new, eclectic strategy based on a handful of modern, open, smart, flexible SaaS platforms."
It might be time to rethink what we know about ERP.
---
Business Transformation
What is business process management? An in-depth BPM guide
On the road to Business Transformation is BPM.
"Business process management (BPM) is a structured approach to improving the processes organizations use to get work done, serve their customers and generate business value."
Here is a very thorough guide on what BPM involves, why it is important, how it can be used and the various tools and technologies that can be utilized.
BPM is not new but an "evolving one, driven forward by the dynamic nature of how work and business in the 21st century gets done. The near-ubiquitous adoption of digital technology, the need for businesses to operate in a digital marketplace and the shift to remote work have pushed businesses of all sizes to reassess the processes they use to fulfill their business goals."
---
Contact us
If you are an RPG programmer looking to explore opportunities or a client who is looking for a talented IBM i professional, please contact us. We look forward to assisting you.
---
Share
Do you know of someone who could benefit from Talsco Weekly? If so, please use the social media buttons to spread the word. Thank you!