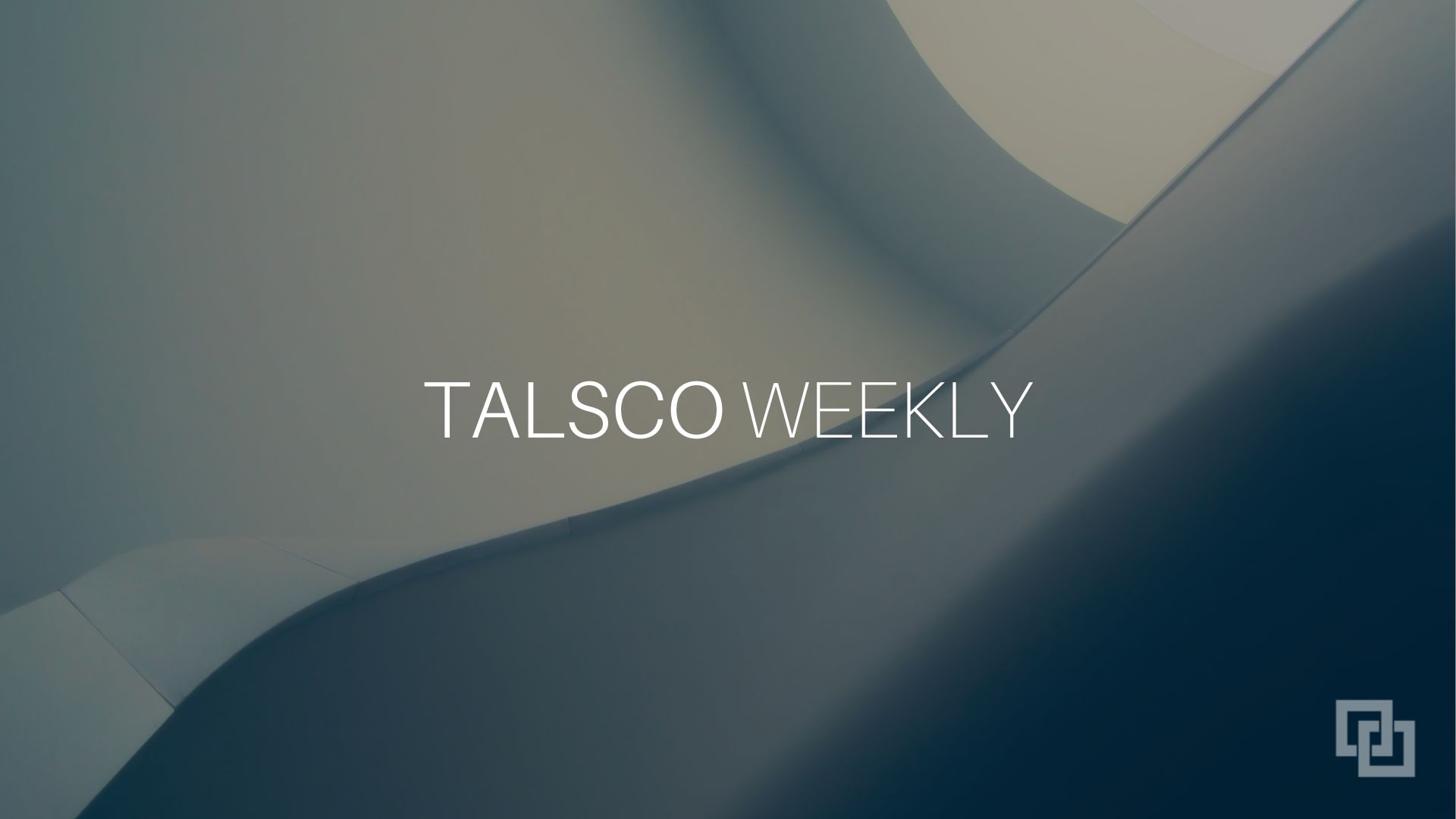 ---
Welcome to another edition of Talsco Weekly
---
IBM i Brief
FNTS Now Offers IBM's Crypto Card as a Cloud Service
There is a perfect storm surrounding the incredible growth in digital commerce brought on in part by the pandemic and now digital currencies, both of which require encryption.
The article discusses how IBM's Crypto Card, a hardware security module used for securing cryptographic keys and sensitive data, is now being offered as a cloud service by FNTS (First National Technology Solutions). The article highlights the benefits of using the Crypto Card as a cloud service and how it can help organizations secure their data.
ALL400s Takes it International
The ALL400s survey, which is a comprehensive survey that aims to gather information about the IBM i community, has been expanded to include international participants.
It seeks to gather insights into the current state of the IBM i platform and its future direction. Participating in the survey is essential for the community because the results help shape the future of the IBM i community.
If you are a member of the IBM i community, please participate in the ALL400s survey. Your input can help shape the platform's future and ensure that it continues to meet the needs of its users.You can find the ALL400s survey here.
Big Acquisitions for IBM and Databricks
Sometimes no one is buying. Other times, everyone is spending big.
This week clearly belongs in the latter category for tech and life sciences M&A. Acquirers shelled out nearly $8 billion in disclosed-price acquisitions in industries ranging from generative AI to payments and legal tech.
Several deals exceeded the billion-dollar mark. This includes the biggest buyer, IBM, which is paying $4.6 billion to purchase Apptio, a provider of financial and operational IT management software, from private equity owner Vista Equity Partners.Another big deal was Databricks' acquisition of MosaicML, a provider of generative AI tools for developers.
---
AI
Ranking Industries by Their Potential for AI Automation
Since the release of tools like ChatGPT, artificial intelligence (AI) has begun to permeate industries worldwide, transforming the way we work and live.
To gain insight into this rapidly evolving landscape, here are the industries, by their estimated share of employment, that could be exposed to AI-driven automation.
On average, across all industries, AI will have a 25% impact.  
Keep in mind that AI is not necessarily taking jobs away, but rather automating how work is done.  Furthermore, IBM i developers are in the business of automating business processes.  
Key Takeaway:  AI will not take your job away, but the developer that knows how to use AI, might.
---
Modernization
Low-code and no-code can help accelerate modernization
Chances are, your organization is looking to modernize legacy applications, break down monolithic application architectures into services, and migrate to public or private cloud infrastructure. Or maybe you want to improve the user experience, create CI/CD pipelines, add test automation, and implement DevOps.
It is widely known that many application modernization projects fail. 
As a result, many organizations are looking to low-code and no-code platforms as an alternative to lift and shift.
This article makes the case that:
Low-code and no-code platforms can accelerate application modernization by enabling citizen developers and IT professionals to build and update applications without extensive coding knowledge. 

These platforms can help organizations modernize legacy applications by adding new functionality and modern user interfaces, without the need for a complete rewrite.

Low-code and no-code platforms can also improve collaboration between business and IT teams, reduce development time and costs, and increase the speed of application delivery.
---
Data
Data Lineage: Choose your own Data adventure
It's all about the data.
Software has its own lifecycle, as does data.
Data Lineage:  Data lineage refers to the process of tracking and documenting the movement of data from its origin to its final destination, including all the transformations and processes it undergoes along the way. It involves understanding how data is created, processed, stored, and used within an organization or system, and identifying the relationships between different data elements. Data lineage is important for ensuring data quality, compliance with regulations, and understanding the impact of changes or errors on downstream processes. It can be visualized as a flowchart or diagram that shows the path of data through various systems and processes.
Here is an article that highlights a data lineage tracking tool from Rocket, which allows users to choose their own adventure by exploring their data lineage in a more interactive and customizable way.
---
Join
Sign up for Talsco Weekly to get the latest news, insight and job openings for the IBM i professional.
---
Contact us
If you are an RPG programmer looking to explore opportunities or a client who is looking for a talented IBM i professional, please contact us. We look forward to assisting you.
---
Share
Do you know of someone who could benefit from Talsco Weekly? If so, please use the social media buttons to spread the word. Thank you!