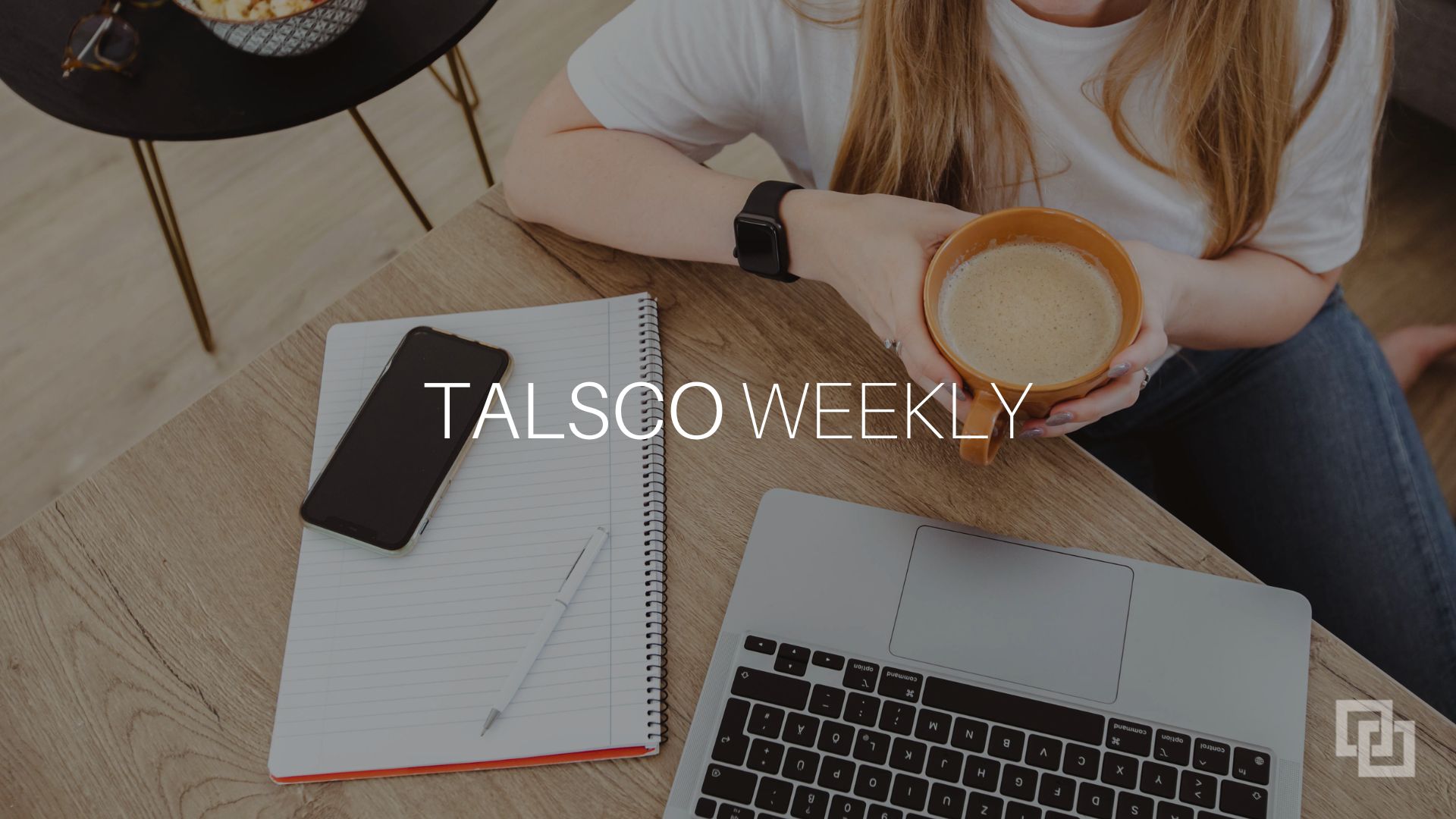 ---
Welcome to another edition of Talsco Weekly
---
News
POWERUp Brings IBM i Base Back Together in the Big Easy
If you missed the POWERUp meeting in New Orleans, here's a great recap of some of the things that you missed.
---
Open Source
Kubernetes (also known as "k8s" or "kube") is an open source container orchestration platform that automates many of the manual processes involved in deploying, managing, and scaling containerized applications.
Here's a good visual representation.
If you use Ansible, here's an in-depth view of what it can do.
What is Ansible?
"Ansible is an agentless open source automation engine that helps to rapidly automate configuration management, deploying applications, virtual server and LPAR deployment and many other IT requirements."
---
Remote Work
I graduated into remote work. I felt so alone and left behind that I was desperate to return to the office.
While there are huge benefits to working remotely, not everyone sees it that way.
Don't get me wrong, I think the ability and the opportunity for the IBM i community to be able to work remotely has been a game changer on many different levels. However, there are scenarios and situations where it doesn't always make sense. This article is an interesting read.
---
DevOps
More Details about IBM i Merlin
The "IBM i Modernization Engine for Lifecyle Integration, or Merlin" "enables users to develop IBM i application in ILE languages through open-source version of VS Code, a browser-based integrated development environment (IDE)."
Read more here.
---
Leadership
Have you overlooked your responsibility to build a succession plan?
One of the most critical elements to a vibrant, robust and forward thinking company that leverages the IBM i is the awareness and willingness of the current leadership to have a succession plan.
Key takeaway:
Identify Future Leaders: These leaders might be internal or external. "These are people who check many boxes when it comes to attributes like intellectual capability, expertise, and ambition. These are the kinds of people you want to consider taking part in your successor plan."
Positioning Talent: "How you structure the talent in your organization is an essential aspect of building your successor plan."
Developing Your A-Players: Here are some of the things you can implement: educational opportunities, cross-functional teams, and leverage peer groups.
When to Step Down: "At some point in your successor development plan journey, you need to make perhaps your most difficult decision: to step down." Sometimes it is not just stepping down, it is simply letting go. AS/400 concepts and strategies that worked in the past, might need to be replaced with new strategies that help drive modernization and digital transformation projects of the future.
Creating an IBM i succession plan is one of the most important things IBM i leaders can do for the future of the platform.
---
Join
Sign up for Talsco Weekly to get the latest news, insight and job openings for the IBM i professional.
---
Contact us
If you are an RPG programmer looking to explore opportunities or a client who is looking for a talented IBM i professional, please contact us. We look forward to assisting you.
---
Share
Do you know of someone who could benefit from Talsco Weekly? If so, please use the social media buttons to spread the word. Thank you!