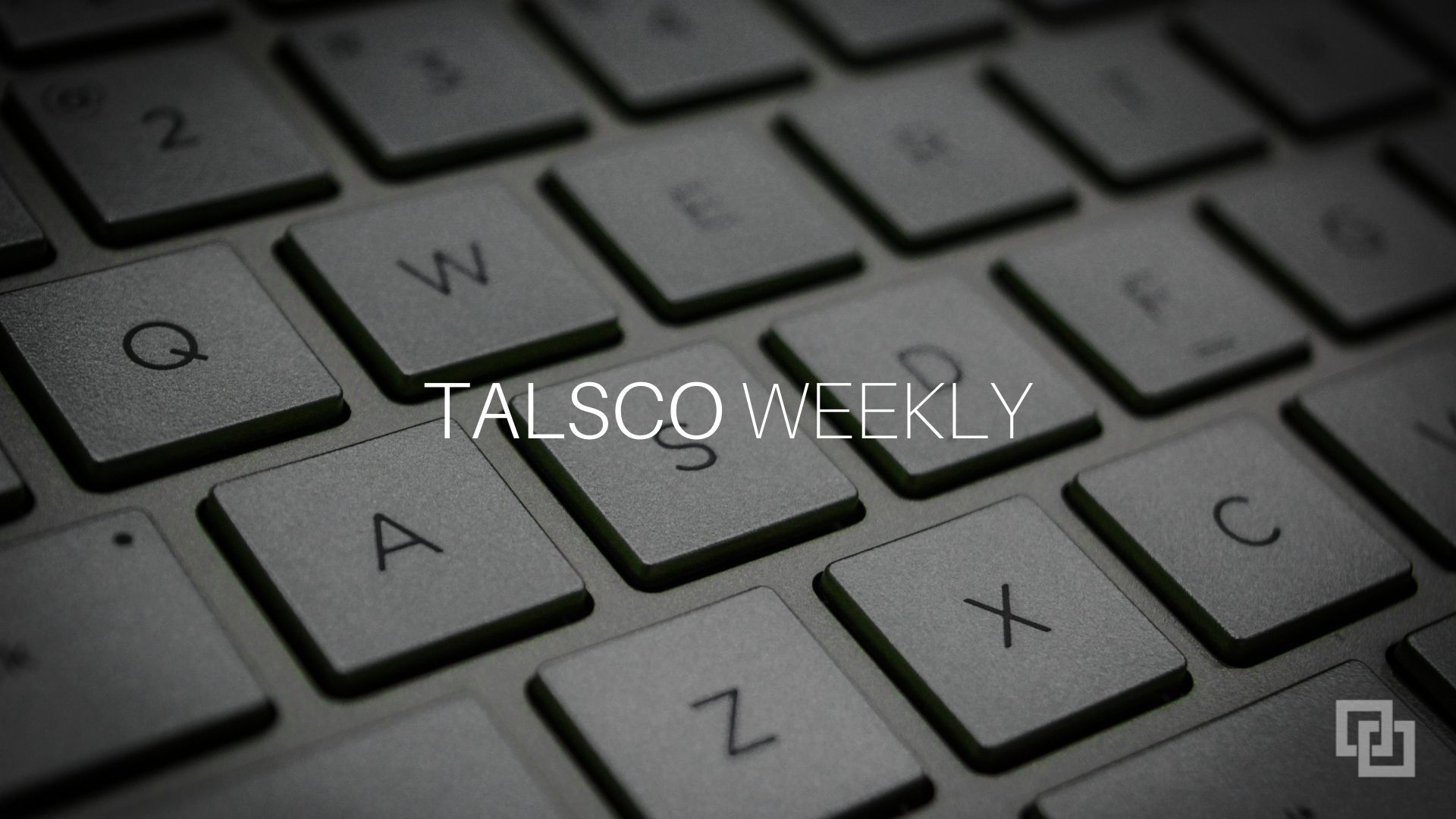 ---
Welcome to another edition of Talsco Weekly
---
Trends
Exploring new IBM technologies
IBM has always been on the forefront of new technologies.
Here are four technologies where IBM is making a significant contribution:
AI: Watson Discovery – "An AI-powered intelligent search and text analytics platform that eliminates data silos and retrieves information buried inside enterprise data".
Blockchain: The IBM Blockchain platform is built around the Linux Hyperdedger Fabric. It comes in the cloud, on-prem or on 3rd party clouds.
Cloud: IBM Cloud Paks are containerized software solutions built to run anywhere.
Cybersecurity: The IBM Security Guardium Data Protection product supports a zero trust approach to security.
---
Development
Working with active jobs on the IBM i
"Every process that runs on an IBM i System is a #JOB.
Using the WRKACTJOB command is pretty intuitive, since you are working with all the active jobs on the system you are literally asking your IBM i to show you all the active processes and allow you to view, change or end those process — that is what WORK means in the IBM i world."
---
Data
The difference between Self-Service Analytics and Business Intelligence
Half of the challenge in today's enterprise IT environments is understanding technical jargon.
What is Self Service Analytics and how does it compare to BI?
"Self-service analytics is the enablement of users across an organization to access data and generate insights without the intervention of a deep technical expert or relying on IT."
The difference with BI and self-service analytics is "rather than IT delivering BI to end-users, IT's role is instead to enable BI for those same users."
"In a traditional BI setting, an end-user might file a request to IT to query data to generate reports or Excel spreadsheets with the data they requested. This method allows IT to maintain more control over data quality but limits creativity and insights the business is able to generate quickly."
"Instead, self-service analytics removes IT as the middleman and allows end-users to drive their own analysis without giving up control of how data is ingested and governed. Removing the IT bottleneck from data analysis activities is a key first step in enabling self-service, but it doesn't mean taking a hands-off approach."
Data Is Key, But API Troubles Are Ahead
Data is the core of digital transformation, however, it typically only resides in System of Record (SoR) applications, "such as ERP, SCM, core banking, insurance policy management and others — often turning accessing SoR data into a daunting challenge."
"There are ways that developers can get around this, such as building an API enabling SoR data access that can then be leveraged across as many digital applications as needed."
Still, there are some challenges that need to be overcome.
---
Modernization
IBM Shifts Mainframe App Testing to the Cloud
While this article focuses on IBM Z, it also touches on two important points that equally apply to the IBM i.
The two paragraphs confirm the ongoing trend we are seeing in the IBM i market.
1. Mission-critical applications that run on the IBM i need to be modernized.
"While many workloads over the years have been migrated off mainframes or simply retired, the applications that run on z/OS today are still among the most mission-critical that organizations run. A recent IBM Institute for Business Value study found 71% of respondents said mainframe-based applications are still central to their business strategy. Four out of five respondents also noted they needed to modernize those applications, as well."
2. It is easier to modernize your IBM i environment than it is to migrate away from it.
"Modernizing mainframe applications is a less complicated endeavor than migrating them. The challenge is that building, deploying, maintaining and securing all the APIs required to do so represents a significant amount of effort. IBM said it is committed to simplifying the mainframe app modernization process."
The IBM i is a powerhouse for the businesses that use it.
The challenge in the IBM i community is that there are many missed opportunities.
Far too many organizations relied on the backwards compatibility of the platform and neglected staying current. And now it is time to update and modernize to take full advantage of the capabilities of the IBM i platform.
If you have not already, dive into the "IBM i Marketplace Survey for 2022" by Help Systems. There are signals throughout the report that the IBM i platform is alive and well.
---
Join
Sign up for Talsco Weekly to get the latest news, insight and job openings for the IBM i professional.
---
Contact us
If you are an RPG programmer looking to explore opportunities or a client who is looking for a talented IBM i professional, please contact us. We look forward to assisting you.
---
Share
Do you know of someone who could benefit from Talsco Weekly? If so, please use the social media buttons to spread the word. Thank you!