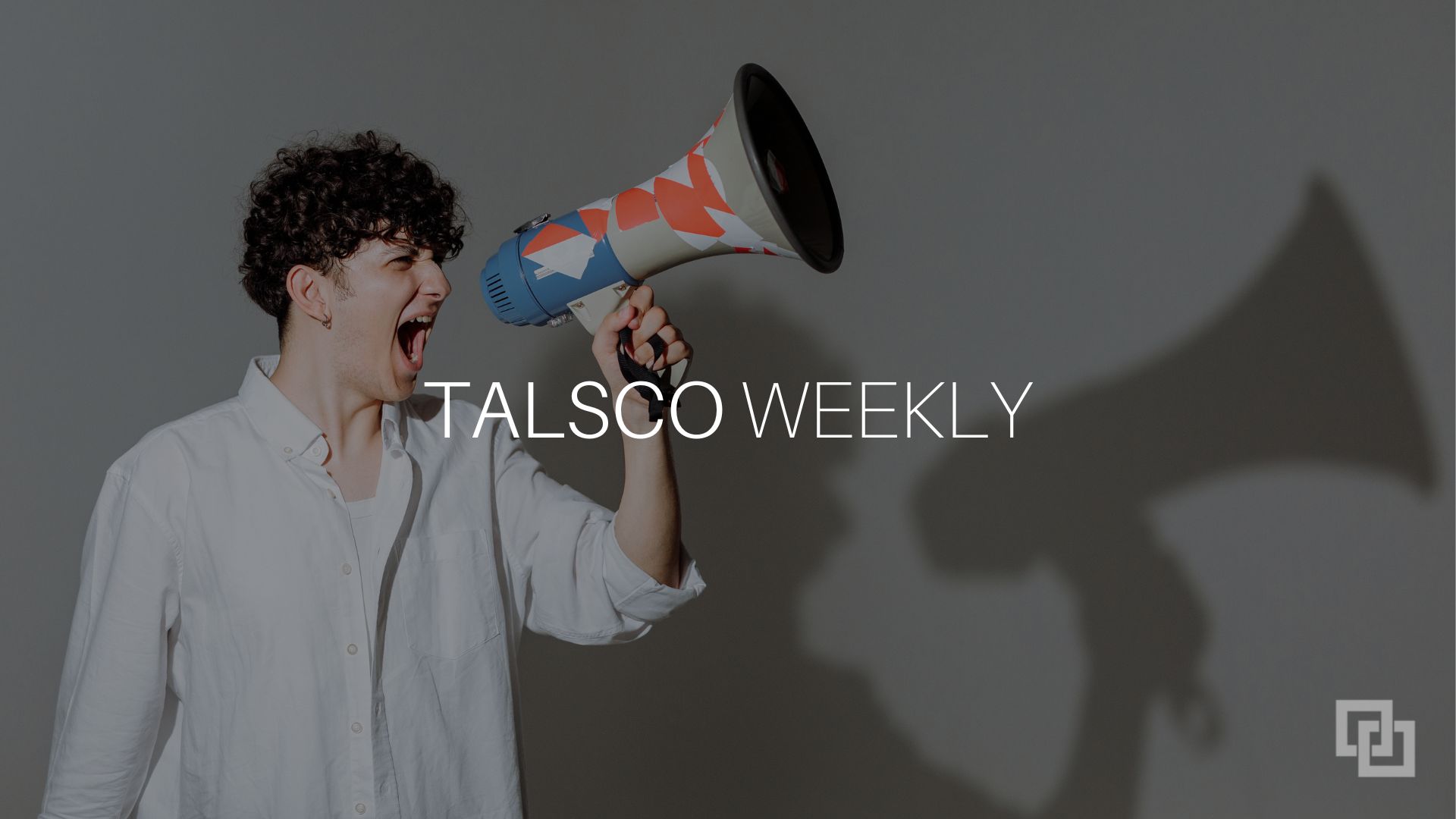 ---
Welcome to another edition of Talsco Weekly
---
AI
Don't get distracted around the hype of AI
As new technologies come out, executives feel compelled to use them, sometimes sooner than they should. AI fits into this category.
Even though generative AI has the potential to change many industries, it is important for businesses to be aware of its limitations and risks.
This article suggests that generative AI should be used in conjunction with other AI techniques and that businesses should carefully evaluate the potential ethical implications of using generative AI. It goes on to highlight the importance of developing strategies for managing and mitigating the risks associated with AI.
Keep in mind: That machine learning (ML) is a subset and a form of artificial intelligence (AI) that enables machines to perform tasks that typically require human-like intelligence. ML allows machines to learn from data and improve performance on a specific task over time without being explicitly programmed.
The adoption of AI and ML varies by industry and organization. Some industries, such as healthcare and finance, have been quick to adopt AI and ML to improve patient outcomes, streamline operations, and enhance the customer experience. Other industries, such as manufacturing, are also increasingly adopting AI and ML to optimize production processes and improve quality control.
In summary, both AI and ML are gaining traction in the enterprise.
---
Development
Remove the need for procedure prototypes
Here's another tip from RPGPGM.com.
If you need a way not to have to define a procedure prototype in the procedures' member, then all you need is the procedure, and the RPG compiler does its "magic". This is made possible by the addition of a new control option and parameter in the procedure declaration.
For more information go here.
---
Leadership
Job Interview: A question that predicts how someone will lead
The job interview begins when you ask an unexpected question.
The unexpected question:
"If you had to work for a leader who was outstanding in five of the following character traits, what are the top five traits you would pick?
Creative

Curious

Driven for results

Organized

Kind

Humorous

Dedicated

Relationship oriented
From there is a list of follow-up questions that help flush out how someone will lead.
If you are either an interviewer or someone being interviewed, this is a quick read that will get you thinking about how to get the most out of an interview or how to perform your best.
---
Modernization
The total economic impact of the IBM i
Thanks to Simon over at RPGPGM.com, here is an incredibly valuable report from Forester Consulting (commissioned by IBM).
"Sometimes it is hard for IBM i professionals to articulate to existing or new management the value of the IBM i platform. This study will help you do just that."
ITJungle has their take on the report as well and does a nice job of setting the framework for the report:
"Forrester Consulting interviewed five senior leaders at five IBM i shops. The leaders and the organizations were diverse, ranging from a chief digital information officer at a $7.7-million industrial machine and equipment company with 150 employees to the director of architecture at a $135-billion healthcare provider with 58,000 employees."
Who is this for?
This report is for seasoned IBM i professionals.

Upcoming IBM i leaders.

Those who are new to the platform.

Directors of IT, CIO's or anyone in between.

It's for companies who are asking: Is the IBM i a viable platform for us going forward?

It's for technology leaders who need to share the value of the IBM i platform to the C-Suite.

It's for executive leaders who want to hear the facts.
Conclusion:
IBM i is an environment that integrates an operating system with the database, virtualization layer, application server, and transactional system. This environment is reliable and secure, which allows businesses to reduce system downtime, increase the productivity of technical support staff, and improve the productivity of business users.
The IBM i provides a comprehensive and secure platform for businesses to run their critical applications with minimal downtime and maximum productivity.
You can download the PDF of the Total Economic Impact of the IBM i here.
---
Join
Sign up for Talsco Weekly to get the latest news, insight and job openings for the IBM i professional.
---
Contact us
If you are an RPG programmer looking to explore opportunities or a client who is looking for a talented IBM i professional, please contact us. We look forward to assisting you.
---
Share
Do you know of someone who could benefit from Talsco Weekly? If so, please use the social media buttons to spread the word. Thank you!