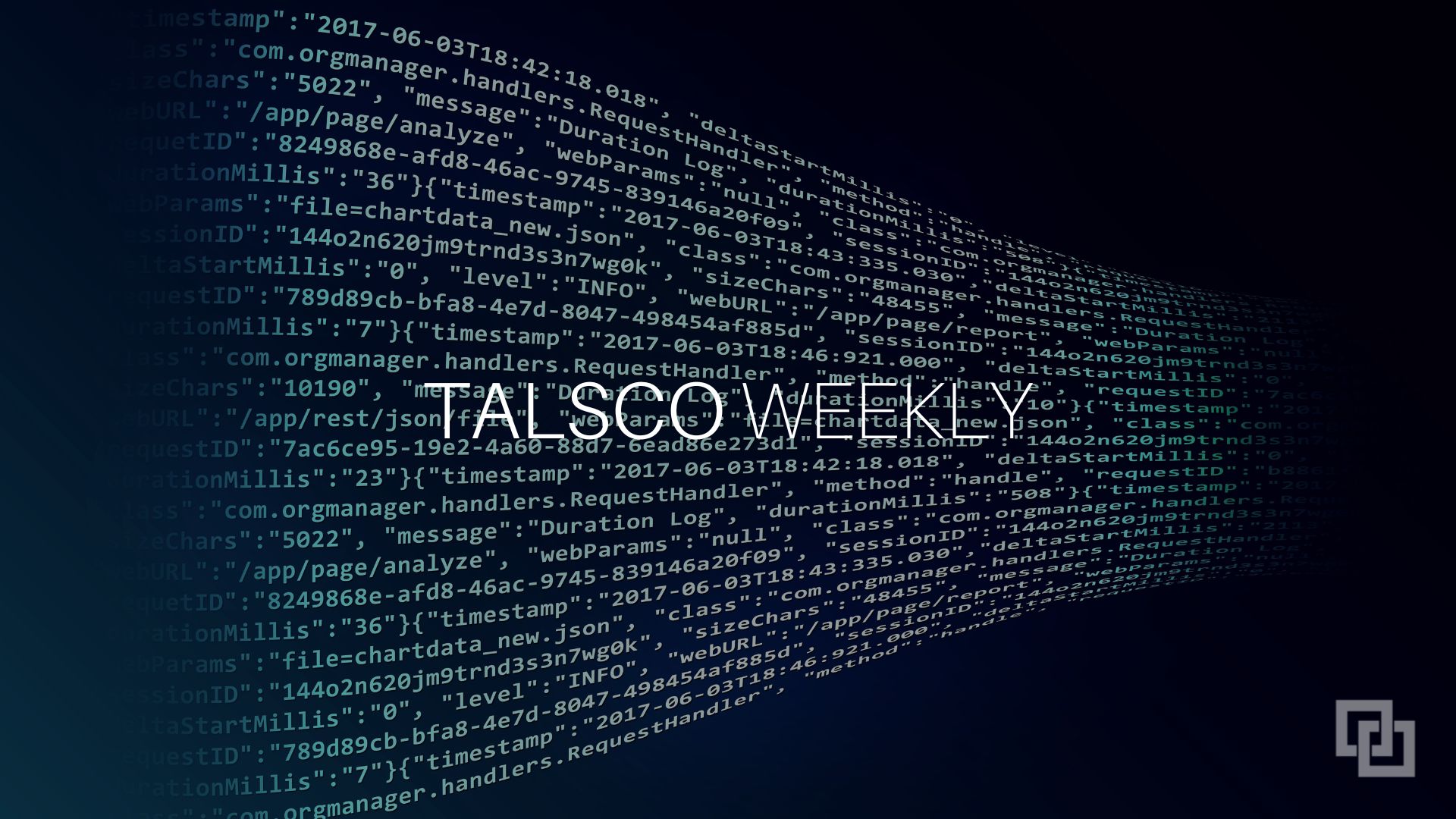 ---
Welcome to another edition of Talsco Weekly
---
Trends
The digital reinvention of enterprise tech go-to-market
"In 2020, the adoption rates of digital or digitally enabled products accelerated by seven years."
"Tech customers' needs and expectations are rapidly evolving in the wake of this dramatic shift. As a result, a new enterprise go-to-market (GTM) playbook, one that disrupts traditional enterprise sales from both the top down and the bottom up, is emerging."
While this article focuses on the tech being sold to the enterprise, it signals a shift away from traditional selling and towards a more customer-success approach.
What does this mean?
It means, that software solutions and other technology products are not being sold but rather bought. "Free trials and a straight­forward buying process minimize the friction that buyers often associate with enterprise-grade products."
This is useful insight for software vendors in the IBM i space.
---
Development
Convert Fixed form RPG to Free Form RPGLE
Here is a quick, 5-minute video on how to convert fixed form RPGLE code to Free form RPGLE using VS Code extension.
Key things I wish I knew earlier as a developer
There are some key takeaways from this article. While not every point outlined will directly apply to the world of RPG Development, many do. As the RPG Developer moves towards open source and starts to leverage languages such as PHP, Python and Node.js, most of the habits outlined will prove to be very helpful.
---
Leadership
Managing Up When Leadership Is Stuck in the Weeds
"Many of us have been in situations where we're managing a project or advancing a new initiative at work and the leaders supervising the work get lost in unnecessary details.
"How do you manage up so the project doesn't lose momentum?
"Using a real-life scenario of how a director at a tech company built a propensity model to streamline sales and presented it to his leaders as well as the salespeople using it."
In this article, the authors offer three strategies to get leaders out of the weeds on a project:
Work with your "users"
Sell the big picture
Create self-service content
When you use these "three tactics, leadership gets on board, and leaders began to tell other project managers to follow the lead.
---
Modernization
Most App Modernization Projects a Struggle, Survey Finds
"In a recent survey of IT leaders who have been involved with application modernization, more than 90 percent said they have struggled with the projects."
The results will likely not surprise you.
Key Points:
93% of the respondents said their modernization experience was "extremely or somewhat challenging"
Three in 10 respondents said that "identifying the right tools and technologies" was the most difficult part of the process
20% cited struggles with finding the right internal staff members
As Alex Woodie writes, "Application modernization has been the number three most important concern for IBM i shops each of the past five years, according to HelpSystems annual IBM i Marketplace Survey."
That being said, no matter how difficult application modernization projects may be, they are critical to the growth and scalability of any given organization. There is really no way around it.
---
Digital Transformation
Trust allows for Digital Transformation
There is tremendous potential for "new digital capabilities to improve business performance, and solve some long-standing issues that have proven beyond the reach of methods typically employed today."
The challenge: "Adaptation and change remain challenges for most companies."
Does the below statement sound familiar?
"The problem is that, too often, business departments simply do not trust their IT counterparts. Until this problem is tackled and solved, critical initiatives around digital transformation will stall."
IT needs to re-establish trust.
While there are many IT organizations that are highly valued in their organizations, there are also ones that have failed.
Successful IT projects should have the following:
Strategy: What is the business objective?
Organization: What are the capabilities of the organization? This focuses on people, structure, culture, and management. [
Process & Data: Leaders must define the process and ensure the data is clean and well structured.
Technology: Pick the right technology that helps you scale and reduce costs.
Takeaway: Focus on the following in order:
Strategy, People, Process & Technology.
---
Join
Sign up for Talsco Weekly to get the latest news, insight and job openings for the IBM i professional.
---
Contact us
If you are an RPG programmer looking to explore opportunities or a client who is looking for a talented IBM i professional, please contact us. We look forward to assisting you.
---
Share
Do you know of someone who could benefit from Talsco Weekly? If so, please use the social media buttons to spread the word. Thank you!