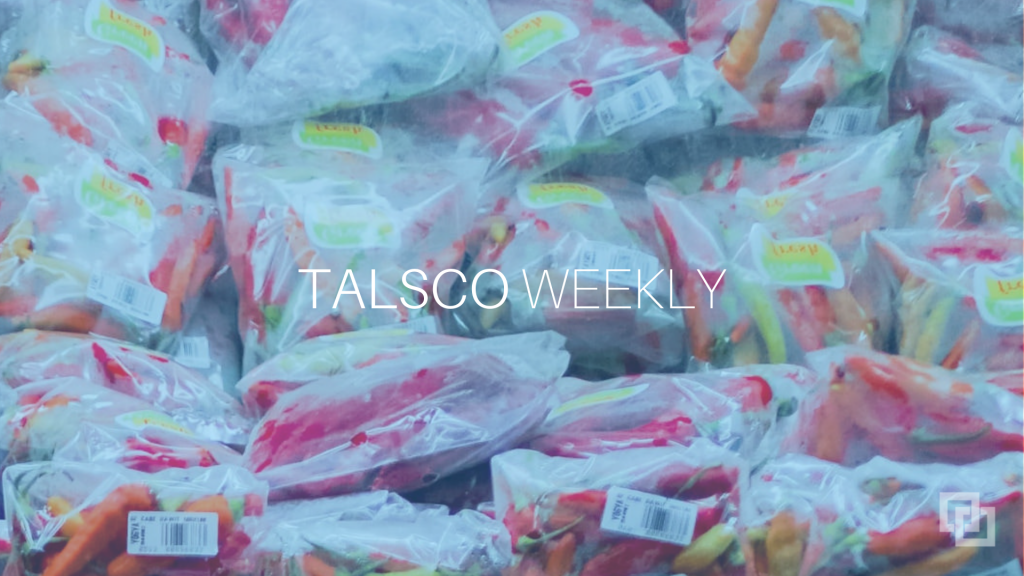 ---
Welcome to this weeks edition of Talsco Weekly.
News:  IBM sells off another company to make room for its long-term strategy.  Amazon is a Go.
AI:  What is Swam AI, AI Security and what is in store for AI in  2019.
Leadership:  Retaining talent in 2019 and how to maximize your impact as a leader.
Modernization:  What we can learn from CRM failures.  Recap of the Mainframe in 2018.
Open source:  Python is your friend and Javascript libraries and tools for 2019.
Trends:  Lessons learned with new technology and AI will not destroy jobs, but create them.
---
News
IBM Sells off Mortgage Servicing Division to Mr. Cooper Group
IBM is doing it again.  Selling off some of its businesses to free up cash.  In December it was reported that IBM was shedding off Notes along with some other software you might not even remember and now they have "sold its Seterus mortgage servicing platform to Mr. Cooper Group Inc. The move comes as IBM CEO Ginni Rometty strives to shed non-core assets, while seeking ways to accelerate the company's security, cloud, cognitive computing and mobile businesses, among other strategic focus areas."
If you are interested in other ventures IBM has sold off you can find them here.
Amazon's cashierless Go stores could be a $4 billion business by 2021
Here is an interesting story about Amazon and their new cashierless Go stores.  What I find interesting is they are willing to push the envelope with technology.  It operates by using all sorts of sensors that detect the items that leave the store with a customer who is then charged for the items through their Amazon account.
"The futuristic shops bring in more revenue than regular convenience stores."  Don't worry "while there are no cashiers in the tech-laden storefronts, Amazon currently employs workers to prepare sandwiches, stock shelves, and greet customers."
Check Amazon Go out here.
I know pieces of these technologies have been used before.  But, what I think what is unique is the way they are packaged.
This should make you curious about how the IBM i community can to do similar things.  I know of several who already are.
The IBM i supports innovation.
It's up to us to put the pieces together.
---
This is the next evolution of AI that combines humans and AI together to come up with solutions to the worlds most complex problems.  "Scientists call this "Swarm Intelligence" and it proves the old adage – many minds are better than one."
AI, IoT, and fake apps top 2019 cybersecurity threats
With all the hype around AI it makes sense to use some caution as well.  "According to Avast's annual Threat Landscape Report, the biggest cybersecurity threats in 2019 will be AI, IoT, and fake apps."
What is Artificial Intelligence? News and Examples in 2019
"Artificial intelligence, or AI, is the use of computer science programming to imitate human thought and action by analyzing data and surroundings, solving or anticipating problems and learning or self-teaching to adapt to a variety of tasks."
---
Leadership
4 ways to retain IT talent in 2019
"Trying to hold onto star IT talent in the new year? Look hard at your learning culture and work-life balance, for starters."
How Leaders Can Maximise Their Impact
"Effective leaders need to know whether their 'people hat' or 'P&L hat' fits most comfortably."
---
Modernization
Why CRM Projects Fail and How to Make Them More Successful
While this article focuses on CRM projects.  The article makes some interesting points on why CRM projects are successful or not that can just as easily be applied to any major technology project including modernization projects.
2018 Best of Mainframe – Mainframe's future & tips for today
It does not look like the Mainframe is going anywhere soon.  Before we move on to 2019, here is Syncsort's  "Best of 2018" series on the Mainframe's future & tips for today ".
---
Open Source
Resolve to make Python your friend in 2019
Many of our readers are interested in Python.  2018 was a big year for Python.  "A new PyPI software repository came out, it earned the most wanted language spot in Stack Overflow's survey, and Python 3.7 was released in June.
Best JavaScript Frameworks, Libraries and Tools to Use in 2019
"It seems there are more JavaScript frameworks, libraries, and tools than there are developers. As of May 2017, a quick search on GitHub reveals more than 1.1 million JavaScript projects. There are 500 thousand usable packages on npmjs.org with almost 10 billion downloads every month. This article endeavors to explain the basics and rudimentary differences between the most popular client-side JavaScript frameworks, libraries, and tools. Whether they are "best" for you is another question."
---
Trends
What Enterprises Have to Learn About Emerging Tech, Again
"Enterprises often make the same mistakes when adopting technology, generation after generation. A PwC tech leader outlines seven considerations to keep in mind."
AI Will Create Millions More Jobs Than It Will Destroy. Here's How
"In the past few years, artificial intelligence has advanced so quickly that it now seems hardly a month goes by without a newsworthy AI breakthrough. In areas as wide-ranging as speech translation, medical diagnosis, and gameplay, we have seen computers outperform humans in startling ways." We will continue to see this trend in 2019 and beyond.
---
Join
Sign up for Talsco Weekly to get the latest news, insight and job openings for the IBM i professional.
---
Contact us
If you are an RPG programmer looking to explore opportunities or a client who is looking for a talented IBM i professional, please contact us. We look forward to assisting you.
---
Share
Do you know of someone who could benefit from Talsco Weekly? If so, please use the social media buttons to spread the word. Thank you!