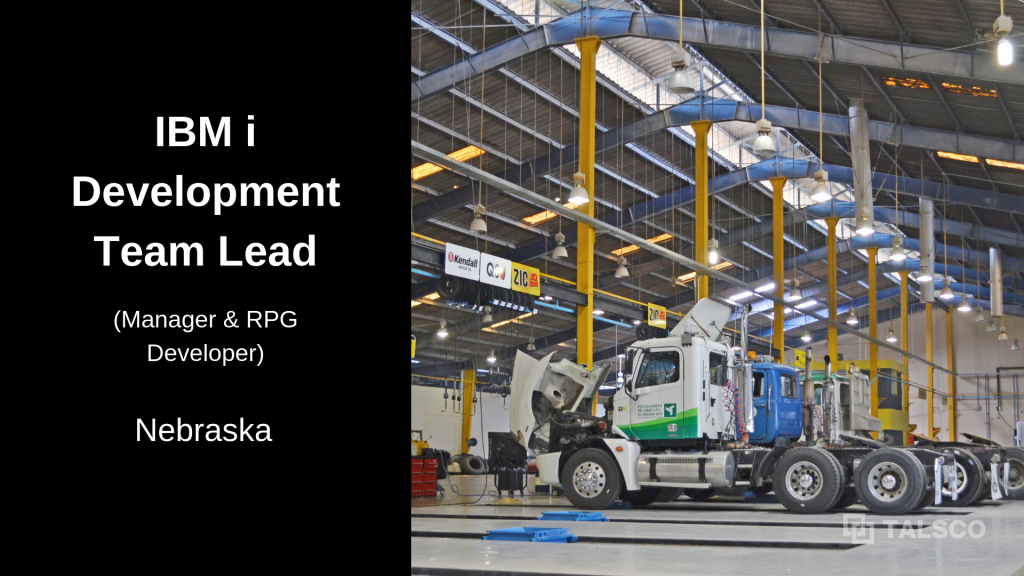 Position Title: IBM i Applications Manager / Team Lead – RPG
Do you have a knack for leading people, projects and technology?  Do you still love to program in RPG?
Do you believe the IBM i is an incredible platform for the modern enterprise?
Then this might be the opportunity for you.
We have been approached by an organization to seek out a talented, forward thinking IBM i (AS/400) Development Team lead.
This is a player coach role where the selected candidate will be responsible for managing IT projects and a development team, consisting of 4 Developer/Analysts.  This individual must be well rounded and willing to roll up their sleeves and assist with development initiatives when necessary.
Project Management, Programming, Analysis, Design – 75%
People management tasks – 25%
Benefits & Features:
Our client has a track record of growth and looking to double in size in the next 5 years.
Work in a state of the art corporate office
Have the opportunity to be part of a established and forward thinking IBM i environment
Endless opportunities for advancement
Be part of an organization that sees IT as a partner to the business
Who is a good fit?
If you are an  IBM i Full Lifecycle RPG Developer who is well versed in all aspects of RPG Development, has in-depth experience working with ERP systems, can manage people and, have a natural ability to learn new things, this opening is for you.
Contact us
If you would like to learn more about this opportunity in Nebraska, or any other of our openings, feel free to schedule a call with us.
To learn more about how Talsco can help you and your career as an IBM i Professional.  Reach out or sign up for Talsco Weekly.