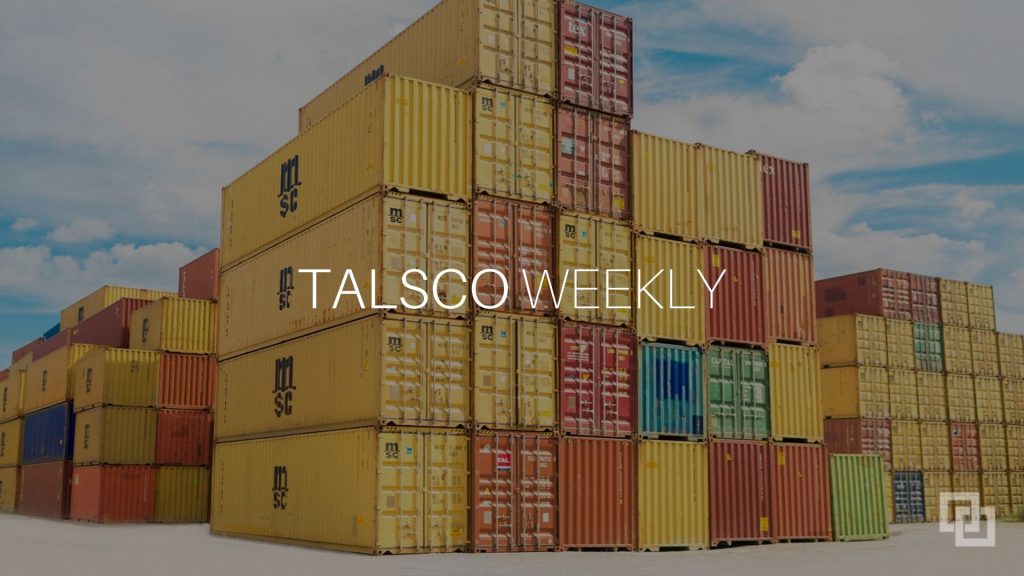 ---
Welcome to another edition of Talsco Weekly
News: IBM Lab Services is here to help connect the dots. Microsoft and Oracle join together to take on Amazon in the cloud.
AI: The history of AI and Machine Learning. The differences of AI and ML.
Development: Is Python the new Java? Why training entry-level on Legacy applications is important.
ERP: The IBM i and the future of ERP.

Which is better an ERP suite or best-of-breed?
IBM Inventory Visibility a modular extension of your ERP.
Agile Methodology and ERP.

Modernization: ARCAD now offers modernization solutions from the database, to source code and the UI.
---
News
IBM Lab Services Is Your IBM i All-Star Team
IBM Lab Services originated a decade ago to help companies deploy cutting-edge technology in the IBM i market.
Think about the following statements.
There are many IBM i shops that don't push the envelope. They're content to continue doing what they do on the box, as they have done for many years.
True. The backward compatibility and the rock-solid nature of the platform has allowed many organizations to run their systems as they have for 20 or more years.
But there's also a group of companies that try to get more out of the box, who try to use the latest technologies to grow their business, cut costs, or improve efficiency.
We see this as well. There are many companies who are eager to leverage the platform by extending its reach to integrate and take advantage of AI, ML, and other open-source solutions.
In a nutshell, IBM Lab Services helps customers roll out the newer technologies on the IBM i platform until the knowledge and the skills become more mainstream.
IBM Lab Services offers expertise in Cloud, Virtualization, AI and Deep Learning, Big Data and Analytics, High-Performance Computing, Service Predictability, Database Migration and Optimization, SAP Hana and Security.
Oracle and Microsoft alliance is a step towards breaking Amazon's control of the cloud
Oracle and Microsoft are set to take on Amazon.
Takeaways:
It's just not possible to have everything run in the cloud.
The cloud market is getting cloudy with the top players positioning themselves for market share.

They are looking for applications and services work, not just the cloud business.
---
Do you need a RPG Developer?
We have a number of talented IBM i Consultants who can help extend your RPG applications to the web. Call us to learn more.
AI
Seventy years of highs and lows in the history of machine learning
Like most technology, AI and ML have been around for a long time. Machine Learning debuts in 1950 and AI is introduced in 1956.
Here is a timeline of ML and AI. It takes time for technology to be perfected let alone for it to be accepted.
The difference between AI and ML
AI and ML is oftentimes used interchangeably. They are connected, but different.
AI describes machines' ability to seemingly mimic human ways of thinking, learning as they go as opposed to following specific commands. ML is one of the most efficient—and popular—techniques that computers employ to gain that ability
More on this can be found here.
---
Development
It was not that long ago that Java was a hot topic in RPG shops. But now, with AI and Machine Learning, Python seems to be where it is at.
Python's popularity is being driven by its value in Data Science. Big data and data analytics is a big thing now and will be even bigger in the future.
From COBOL to Go: Why we must support legacy security training and beyond
This article supports why RPG will never go away.
As this article points out. COBOL like RPG does a really good job in a variety of application areas such as finance and manufacturing. Which is why the languages are still around. And they are not going away anytime soon.
Take away: This article addresses a key point that there is a need to understand both the new and the old.
You can try Go here.
---
ERP
ERP customers expect us to deliver an integrated future, not best-of-breed data hassles
Best-of-breed or new ERP is the question.
I have seen organizations go both directions. With success and failure. This article highlights the dilemma many organizations are in. Whatever direction you go, make sure you are all in.
IBM Inventory Visibility: A supply chain application for high turn inventory industries
Here is a modular supply chain application from IBM that is designed to extend your existing ERP system. It is a solution for the "best of breed" crowd, and for good reason.
"The time, cost, and risk to deploy is reduced using a cloud-based business service architecture designed to integrate seamlessly with existing order management or ERP systems".
Most clients that we speak with, don't have time, let alone the money in invest to migrate to another ERP platform. So, solutions like this are becoming more common. In fact, many IBM i shops are rethinking their ERP projects.
To learn more about IBM Inventory Visibility you can find it here.
Agile in enterprise resource planning: A myth no more
"Enterprise resource planning (ERP) solutions are a fundamental asset for most large companies, yet ERP transformations remain time-consuming and complex. An agile approach has the potential to dramatically streamline ERP projects, but IT professionals have long believed agile to be incompatible with ERP. "
---
Modernization
ARCAD Software announces ARCAD iNow for UI modernization on IBM i
Modernization is more than a trend. As a result, vendors are racing to offer a suite of tools to help IBM i shops modernize. One such vendor is ARCAD.
They are "the only vendor able to offer a complete and fully integrated range of DevOps and Modernization solutions, from the database through the source code and now up to the UI. "
I am sure other vendors are not far behind.
IDG Contributor Network: Are you ready to become a digital technology leader?
"For these legacy organizations, the interactions between people, process and technology limit their ability to learn, discard, enhance, reconfigure and scale-up."
---
Join
Sign up for Talsco Weekly to get the latest news, insight and job openings for the IBM i (AS/400) professional.
---
Contact us
If you are an RPG programmer looking to explore opportunities or a client who is looking for a talented IBM i professional, please contact us. We look forward to assisting you.
---
Share
Do you know of someone who could benefit from Talsco Weekly? If so, please use the social media buttons to spread the word. Thank you!