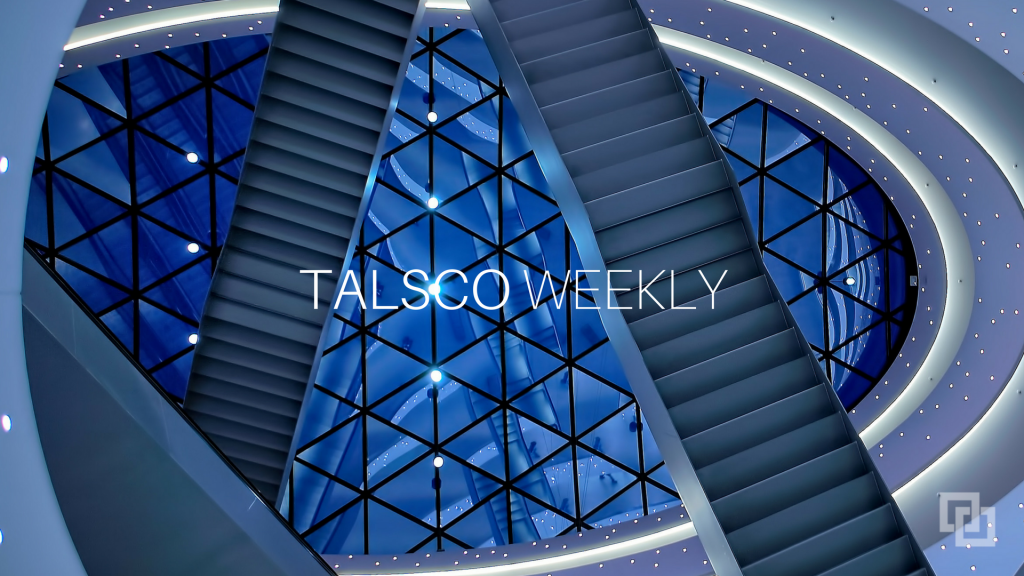 ---
What will the future of the IBM i platform look like?
It's hard to argue that it's human nature to want to advance and move forward.
In fact, history shows us advancement virtually everywhere you look.
Technology is no exception. "In the past, it used to take centuries for innovation to take root and today breakthroughs occur almost daily."
With innovation, there is always a certain amount of resistance. Resistance typically is rooted in a lack of understanding.
Every week, in Talsco Weekly we bring you a sample of the past week's news as it relates directly and indirectly to the IBM i.
It's a mix of things you might agree with.  While there are other things you might be not so sure about.
Regardless, we will see this all play out in the future.
What does AS/400 + IBM i equal to you?
Enjoy
---
News
Five different modernization options for IBM i shops
Another, thoughtful well-written article from IT Jungle. If you have not read it yet, you should. Dan Burger, shares valuable insight gained from a webcast discussing what to do about IBM i Modernization.  See what AS/400 shops are doing.
Connecting Big Iron with Big Data
This article directly references the Mainframe but it equally relates to the IBM i community as it relates "the important role mainframe data plays in today's advanced analytics." Take a look at this article and see what is uncovered.
---
Career
Be transparent to avoid conflict at work
Poor work environments are one of the main reasons people start looking for a new job. "Office politics can be toxic, and they thrive on secrecy. If you want to stop the backroom dealing and posturing in your organization, commit to being transparent in all of your interactions."
Greatest growth happens when we step outside of our comfort zone
Take 1 minute and 26 seconds to watch this short video clip.  Ask yourself, where does my comfort zone end?
---
Leadership
Modernization is a delicate balance for CIO's
Regardless if you are in the private or public sector, "driving tech innovation while keeping legacy systems operating through the transition is a tightrope, and that balancing act can be particularly vexing for CIOs."
Managing organizational change
"With technology impacting virtually every aspect of life. Faster computing and newer technologies are creating newer ways to serve customers, reducing inefficiencies and impacting bottom-lines. We can't avoid the reality of these technologies anymore". As you read this article. Think about the work you do and what you are doing to embrace change.
---
Learning
Learn how to create a Watson Chatbot on IBM i
Here is a short video on how to connect your IBM i, Watson, and Slack to automate and simplify the process of dealing with recurring Helpdesk tickets.
How to get more from your IBM i with data analytics technologies
eBook:  If you have a mainframe, IBM i, or other legacy system and are looking to implement a data lake to get a holistic view of your data across the enterprise, there are a few important considerations to keep in mind.
---
Trends
IT Leaders see big changes in the skills of the future
"Nearly eight in 10 CIOs and business leaders agree that in 10 years, the skills and knowledge in their organization will bear little resemblance to those they have today, according to a Gartner survey."  The three main areas to pay attention to in the future, AI, the Gig Economy and Digital Dexterity.
Six IT Automation trends to watch
The adoption process for IT automation technology is starting to take hold. "Here are six trends they advise IT leaders to monitor closely."
---
Share
Please use the social media buttons to share this issue of Talsco Weekly. Thank you!