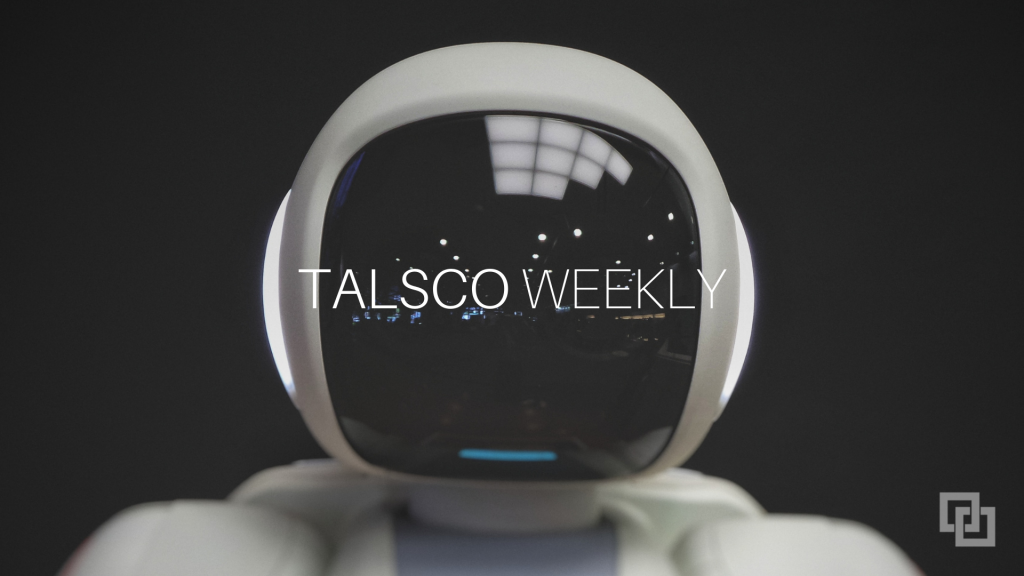 Will robots replace the RPG developer?
No, not anytime soon.
Automation has been going on since the beginning of time.  It's human nature.  We don't want to be stagnant and are always looking for easier ways of doing things.  Society has been build upon automation and innovation.
It's true that technology and automation eliminate jobs, but it does not eliminate work.
The work simply, shifts.
although 75 million jobs could be displaced by the coming shift in labor, there will be 133 million new jobs created as well. While certain jobs are becoming redundant, human skills remain in demand in other areas.
Here is an infographic that breaks down the specific tasks that will be most impacted by the growing automation in the workplace.
Take notice that careers such as Software and Application Developers & Analysts, Data Analysts & Scientists, AI & Machine Learning Specialists, and Digital Transformation Specialists are growth areas.
These are all areas that savvy RPG Developers can ride the wave if they want to.
On to this weeks issue.
---
Welcome to another edition of Talsco Weekly
News:  The importance of the deals with Red Hat and GitHub.
Career:  How to control your emotions in a difficult conversation and 10 avoidable career mistakes.
Leadership:  Hire different in today's tough IT market and Realign for better individual performance.
Modernization:  IBM i Apps and Microservices & Why so many IT transformations fail.
Security:  Cybersecurity is the top priority for C-Level, here is how to make the case for it.
Trends:  AI and Edge computing, their impact on the future.
---
News
Why is the Red Hat Deal with IBM important?
The Red Hat deal was the biggest not only for IBM but it was the biggest software acquisition ever.  IBM is playing catch up.  They missed out on the early days of the cloud and mobile web which led to the IoT and mobile security.  The move to pick up Red Hat was strategic.  There is area that IBM has achieved some success and that is selling products and services for the cloud.  This is where Red Hat, which provides open-source software to enterprises, enters the picture.
Microsoft made $1.3 billion in cash payments in GitHub deal
Microsoft's acquisition of GitHub is a bid deal.  It's not a sign that software development is moving towards open source, it's that it already has.   What is GitHub?  "Software developers use GitHub to host and share code as they write it, often using it to distribute open source software."
If you are a developer in the IBM i community, here is a quick overview of how you can start to use GitHub.
---
Career
How to control your emotions during a difficult conversation
"The best leaders actually encourage their people to challenge each other's ideas more, not less. Conflict at work is healthy: Friction can lead to more thoughtful approaches and innovation.  However, conflict isn't easy, and difficult conversations can feel like threats."
10 avoidable career mistakes (and how to conquer them)
These mistakes cover how we approach career growth, balance our careers with other areas of our life, and the day to day choice we make.
Taking a job mainly for the money and package
Only focusing on the now
Not challenging yourself
Always hanging with the same crowd
Burning bridges
Staying in your comfort zone
Giving in to imposter syndrome
Neglecting your family, friends, and interests
Neglecting your health and your fun side
Developing an ego
Video: Watch how Jono Bacon, former community manager of GitHub, deconstructs each one of these mistakes and how you can bounce back from them.
---
Leadership
To Nurture IT Talent in a Tough Market, Think Differently
"Hiring IT pros these days calls for new approaches to get closer to candidates and to make your company stand out as the best option."
How to achieve better individual performance
Do you feel you are out of alignment in your career?  Bringing out the best in yourself, your teams and your company is not always easy.  Here is some "practical and easily-implemented suggestions on making the job work again."
---
Modernization
Modernizing IBM i Apps with Microservices
"Application modernization means different things to different people. For some, it could be turning a 5250 screen into a Web or mobile interface, or replacing database access with SQL. But for others in the IBM i community, including the vendor OpenLegacy, modernization refers to exposing existing business logic as APIs through a microservices architecture."
The Deadly 7: Why So Many IT Transformations Fail
Solid planning and effective execution of that plan can help an IT transformation set the stage for a new era of enterprise success.
---
Security
Cloud Security Rises to Top of 2019 Cybersecurity Budget Priorities
As enterprises look toward the 2019 budget cycle, CISOs and other IT executives are increasingly pushing cloud security to the top of the cybersecurity budgetary priority list.
Making the case for information security in your organization
What hurdles need to be jumped to make sure cybersecurity concerns are taken seriously by the board and the C-suite?
---
Trends
AI Won't Replace Doctors, It Will Augment Them
When reading this article think about if we changed the title to, AI Won't Replace Programmers, It will Augment Them?
At least at this point in time, I tend to agree.  The goal of AI for doctors or in our case, programmers is to optimize performance and release you from "menial tasks, and providing alternative assessments or guidance that may have otherwise slipped."
What is edge computing and why is there a demand for it
"As connected devices proliferate and their capabilities expand, so does the need for real-time decision making untethered from cloud computing's latency, and from connectivity in some cases. This movement of computational capacity out of the cloud—to the edge—is opening up a new sector: edge computing."
---
Join
Sign up for Talsco Weekly to get the latest news, insight and job openings for the IBM i professional.
---
Contact us
If you are an RPG programmer looking to explore opportunities or a client who is looking for a talented IBM i professional, please contact us. We look forward to assisting you.
---
Share
Do you know of someone who could benefit from Talsco Weekly? If so, please use the social media buttons to spread the word. Thank you!