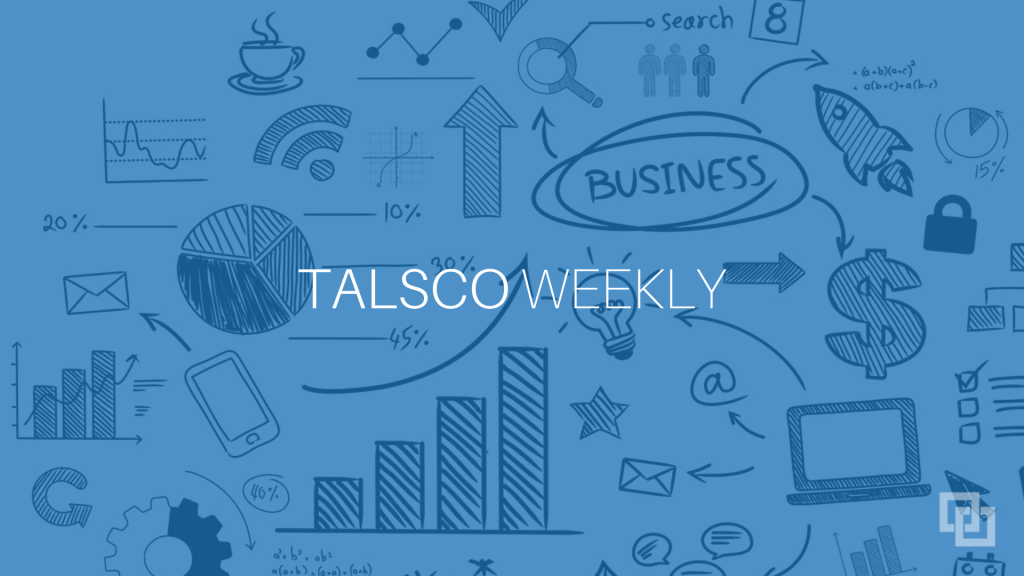 ---
API's will bring your RPG applications to life
Four reasons API's are beneficial for your company and your IBM i environment.
They put the customer first.
Technology is no longer driven just from within your organization. Your customers need access to your data to serve them better.  API's allow for this to happen.
The speed of deployment.
If done right, and depending on complexity, this can be done in days and weeks rather than months.
A single code base.
You can build API's that can be reused which allows for a smaller technology footprint.
They are part of a mobile-first strategy.
API's give the user the freedom to do business with you however they want, from where they want, and when they want.  Many modern organizations have taken this a step further and use an API-first strategy.
API's will bring your data to life.
You have the data, API's allow internal and external customers to benefit from the data.  Then combine API's with Microservices, for another way to unlock the true value of your legacy applications.
Start looking for opportunities to use API's.  Talk to your customers.
Ask them what you can do to make doing business with you easier.
If you don't, your competitors will.  And maybe they already have.
Go ahead and start your API journey.
---
Welcome to another edition of Talsco Weekly
News:  IBM API deal is on the horizon.  US GDPR is coming to US and Watson Is Anywhere.
Hiring: Generation Z is here learn how to talk to them.  Ask these questions to weed out jerks.
Learning:  Creating a positive culture of learning for IBM i.
Modernization:  Embrace the past.  IBM is rebooting for the Digital Era.
---
News
Signs of IBM Mainframe API Deal To Aid Enterprise Digital Transformation
"Application modernization is a core area of growth" and IBM knows it.  It does not matter if it is for the Mainframe or the IBM i.  API's are a major part of modernization.
This deal with GT Software aims to make sure the mainframe data management stalwart stays in the digital game, despite its age.
US Version of GDPR Could Be in the Cards for 2019
Get ready, a version of GDPR is on the horizon.  "The US Government Accountability Office (GAO) has joined forces with Apple CEO Tim Cook and a Senate subcommittee to call for a strong digital privacy law in the US, similar to the European model".  The biggest area of concern is over IoT, specifically mobile device location data.
IBM Takes Watson AI to AWS, Google, Azure
The big news out of IBM Think 2019 is Watson Anywhere, IBM's AI platform.  "IBM is leveraging Kubernetes to enable its Watson AI to run on public clouds AWS, Google, and Microsoft Azure. The move signals a shift in strategy for IBM."
---
Hiring
Generation Z: The newest generation to the workforce [Infographic]
"While talk over the last decade has largely focused on understanding the work habits and attitudes of Millennials, it's already time for a new generation to enter the fold.  Generation Z, the group born after the Millennials, is entering their early adult years and starting their young careers. What makes them different, and how will they approach things differently than past generations?"
Ask these three questions to weed out the jerks
The CEO of Boxed, online retailer, asks three important questions to avoid making a bad hire.  These questions are thought-provoking and typically have nothing to do with skills but rather how a person thinks, acts and behaves.  I am going to use them too.
---
Learning
Building A Positive Culture of Learning On IBM i
"How do you motivate IBM i programmers to keep learning new technologies, long after they have mastered the RPG skills they use the most?
The first step is to create an environment of "continual learning" and embed it into the culture of your IBM i department.
Making Learning a Part of Everyday Work
Here is an article that dives deeper into the theme of the article above.
It's clear that building a positive culture of learning is important for all domain areas.  It is not just isolated to the IBM i ecosystem.  It's everywhere.  Because "we're all just too caught up in the inexorable flow of work.  So, the question becomes:
How can we make learning part of the powerful current of the daily workflow?
This article shows you some steps on how to get it done.
---
Modernization
Modernize while embracing the past
Here is a story I keep hearing over and over again.
It starts with an organization who has a custom or modified AS/400 based ERP system that is outdated.  They engage any number of vendors looking for a magic wand that will bring them into the future.
Then after the first or second phase of the ERP transformation, they do an about face because things are not working out as they were told.
They step "back from an expensive and time-consuming best-of-breed software and hardware overhaul" and return to its flexible, extensible and homegrown ERP solution.  That runs on the IBM i and Power Systems.
Zowe Makes Mainframe Evergreen
"According to IBM, corporations use mainframes for applications that depend on scalability and reliability."  "Mainframes are, and will continue to be, a bedrock for industries and organizations that run mission-critical applications."  This is equally true for the IBM i.
IBM: Rebooting work for a Digital Era
Here is a case study about how IBM had to pivot in order to be effective in the digital age.  When you read the case study, notice the parallels to what many AS/400 departments face today.  Think about how the following excerpt applies to your company.
The massive transformation meant we were shifting pretty dramatically into new spaces and doing work really differently. Whereas efficiency was very important in the prior business model, innovation and speed had become really important in the new business model. And when you're trying to make that kind of a fundamental shift, it's important, obviously, to bring your employees along with you.
---
Join
Sign up for Talsco Weekly to get the latest news, insight and job openings for the IBM i professional.
---
Contact us
If you are an RPG programmer looking to explore opportunities or a client who is looking for a talented IBM i professional, please contact us. We look forward to assisting you.
---
Share
Do you know of someone who could benefit from Talsco Weekly? If so, please use the social media buttons to spread the word. Thank you!