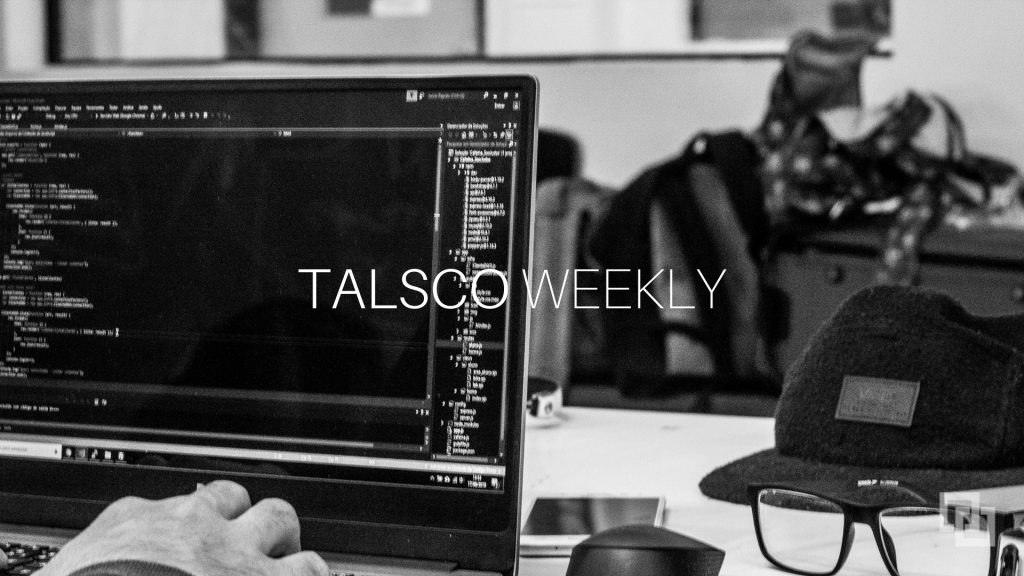 ---
The smart (new) way to train RPG Developers
There seems to be a lot of concern with how we are going to deal with the shortage of RPG Developers in the future.
In reality, the solution is really not that difficult.
Find individuals with natural talent.  Then train them in RPG.
Sounds simple enough.  But, the execution of this is not as straightforward.
The value of training your employees is not new,  in fact, the value of education goes back to IBM and its founder Thomas Watson Sr.  Even in the difficult early years of IBM,
The company found a way to fund employee education. Watson clearly saw the shortest path to success for IBM was through the success of IBM employees.
This still holds true today.  The only way your company can be successful is through the success of your employees.  This happens through education and training.
Furthermore, the only way enterprises that rely on the IBM i platform will be successful is to teach and train both new and existing RPG Developers the modern versions of RPG.
Many organizations have already figured out that the best place to find RPG Developers is within their own company because they are proven, performers.  They know the culture and understand the business.  Then all you need is to provide them with the necessary training.
The training challenge.
The problem is most companies don't know where to go for training.  While RPG is still taught in some technical colleges it is not widespread.
Local IBM i user groups serve as an incredible resource but when an organization needs to train an RPG Developer from the ground up there needs to be a better solution.
The turnkey RPG Developer training solution.
If you have not heard of imPower Technologies, you might have heard of Jim Buck.
He is an IBM Champion and the founder of imPower Technologies.  After a long teaching career with Gateway Technical College, he felt it was time to pivot and take his proven results in the classroom directly to the enterprise.
He and his co-founder, Michelle Lyons have one mission, and that is to offer "the highest quality IBM i educational training" for RPG Developers in the enterprise.
Smart.
So, if the IBM i and RPG are part of the future for your IT organization and you need a proven RPG  training resource, then reach out to imPower Technologies.
If you need help finding entry level or experienced RPG Developers and would like them trained in modern RPG, we can help.  We have partnered with imPower Technologies and are offering a unique Hire and RPG training package that will help you build a world-class IBM i team.
---
Welcome to another edition of Talsco Weekly
News: Think 2019 press reaction and IBMs education initiative in the UK
Career:  What do hiring managers want to find out in the interview?
Hiring:  The problem with IT job descriptions.  Employers continue to hire.
Leadership:  The most difficult jobs for IT leadership to fill.
Modernization:  Having ERP issues?  Bankruptcy and Technical Debt.
Open source:  Stay current with open source updates.
Trends:  The 5G revolution.  What is iPaaS?
---
News
How did the press react to Think 2019?
Here are some of the comments made from various "business and technology publications" about IBM Think 2019.  It's clear they took notice about some of the new innovations with AI and data.
IBM announced trailblazing digital skills link-up in schools
Staying true to their roots IBM announced an "education initiative that is designed to give young people the digital skills they need to prosper in the modern workplace" in Leeds (UK).  The "course leaders hope it will offer young people an easier route into entry-level jobs in fields such as cloud computing and cyber-security that do not necessarily require a full degree."
---
Career
What hiring managers want to find out during the interview
[Video]: There are 3 things hiring managers are trying to initially find out about you in the job interview. This video walks you through what they are looking for.
---
Hiring
The problem with IT job descriptions
"Employers often ask for the moon when crafting IT job descriptions."  Yes they do.  We see it all of the time.  This article touches on some quick solutions for not only hiring managers but job seekers as well.
Employers plan to hire more workers by the end of 2019
"Hiring and recruitment trends suggests that a large segment of employers expects to fill part-time and permanent full-time positions by the end of 2019."
---
Leadership
The most difficult jobs for IT management to fill
"As 2019 unfolds, CIOs continue to shoulder greater responsibility for digital transformation initiatives and strategic business tasks, including those related to data science and analytics and security and risk management. With that greater responsibility, though, comes operational challenges — not the least of which is recruiting and hiring talent with the skills necessary to advance those strategic initiatives."
---
Modernization
Having problems with your ERP?
This article sheds some interesting light on the state of the ERP market.  A study highlighted here points out that "nobody seems to like ERP" which is "concerning, seeing as how critical ERP systems are to the livelihood of businesses."  It points out that in the enterprise there is much more satisfaction with "investments in things like mobile devices, mobile applications, robotic process automation, and Ecommerce".  But as the article points out, they are missing a major ingredient to the success of your ERP system.
Do you feel like declaring bankruptcy on your technical debt?
"Yet the longer technical debt is allowed to accrue, the costlier it becomes. Should your IT department stick with its broken platforms?"  It's easy to point out the problems, fixing them is easier said than done.  Furthermore, it is important tpointng out just because you have technical debt does not mean you throw out your legacy systems.
---
Open Source
Stay current with Open Source updates
The management of software on the IBM i has changed with open source.  Here is an article that shows you how "you can find out which open source packages have updates available, and how you can schedule updates to fit in with your existing operating system fix procedures."
---
Trends
Why the 5G Revolution needs more than fiber.
"Last week's Mobile World Congress in Barcelona spoke to the huge potential of 5G to transform both businesses and lives. The next generation of high-speed, low-latency connectivity promises to usher in a new era of highly contextualized, personalized and high-fidelity experiences that will help turn once far-fetched scenarios into reality."
The future of iPaaS: Will it survive?
iPaaS stands for "integration platform as a service".  Although there is solid growth Gartner predicts the market will consolidate by 2023.  The big vendors, IBM, Oracle, and Microsoft are "better-equipped to handle those challenges as they offer more-competitive offerings with more-aggressive pricing and packaging options than smaller players in the market. "
This article also discusses, "robotic process automation" or RPA which is expected to be "$2.4 billion in 2022, up from $680 million in 2018".  I find RPA interesting because it allows for "organizations to rapidly digitize and automate their legacy processes as well as enable access to legacy applications through RPA".
This touches on what was discussed in the above article "Having problems in your ERP?" in that enterprises need to be careful not to automate too much, or things that are not meant to be automated end up causing major issues.
---
Join
Sign up for Talsco Weekly to get the latest news, insight and job openings for the IBM i professional.
---
Contact us
If you are an RPG programmer looking to explore opportunities or a client who is looking for a talented IBM i professional, please contact us. We look forward to assisting you.
---
Share
Do you know of someone who could benefit from Talsco Weekly? If so, please use the social media buttons to spread the word. Thank you!